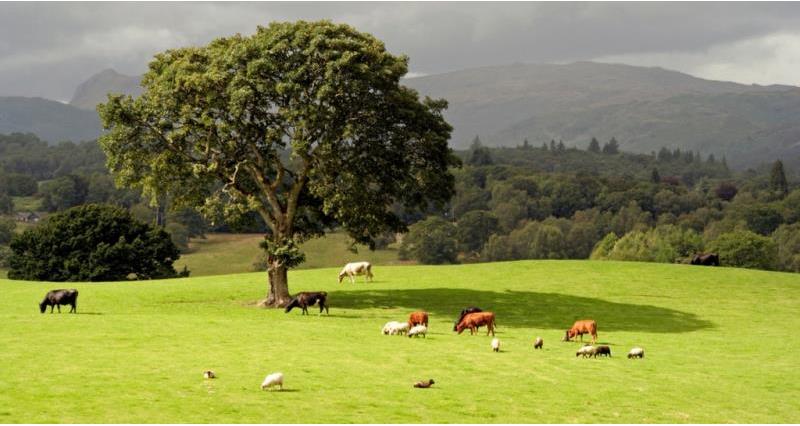 Our guide to the livestock industry looks at what hardworking British farmers do every day, the sector's value to our economy, its outstanding welfare credentials, strong environmental track record and the nutritional value of beef and lamb products.

Red meat and nutrition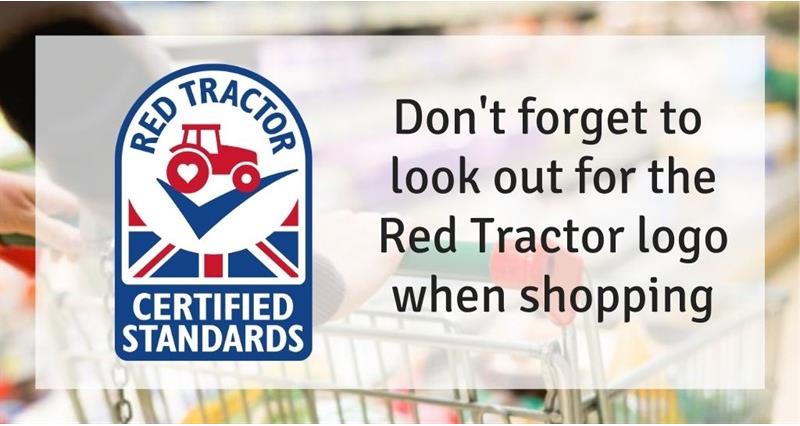 Livestock and the environment
Around 65% of farmland in the UK is only suitable for growing grass for animals to eat. If we did not graze livestock on it we could not use it to produce food to help feed a growing population. Grazing livestock on this land allows us to turn inedible grass into high quality, nutrient-rich beef and lamb.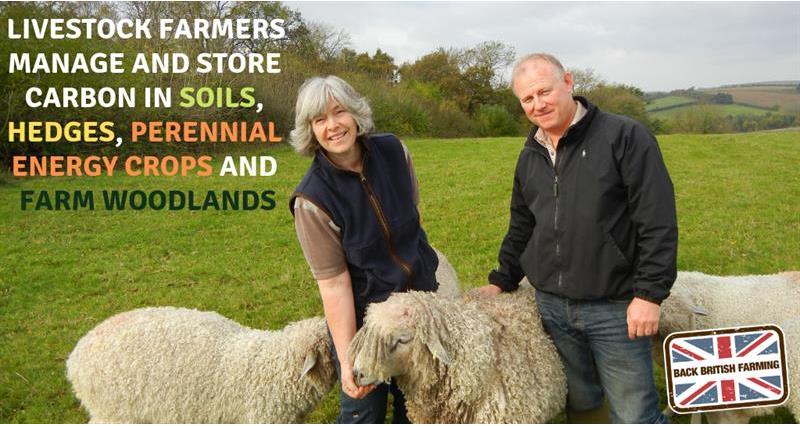 Cows and sheep are a quintessential part of the British landscape and have created many of our most iconic landscapes. Beef and sheep farmers in the UK know they have a responsibility to reduce their impact on the environment. Many are already taking measures to reduce their impact. Grassland is a really good store of carbon - if this land was disturbed and put to other uses, much of that carbon would be lost to the atmosphere as carbon dioxide. There are also examples where cows and sheep are critical to the lifecycle of wildlife for example, the Large Blue Butterfly. Beef and lamb farming in the UK also doesn't require imported soya as feed so it doesn't contribute towards deforestation in other parts of the world.
Livestock farmers are helping to deliver clean energy from the land, there are some amazing people doing just that, which can be read about in Delivering Britain's Clean Energy From The Land.
Emissions from UK livestock are estimated to be around 5% of the country's total greenhouse gas emissions. It is also worth noting that beef production in Western Europe is currently 2.5 times more efficient in managing carbon emissions than the global average.
British Livestock and Climate Change highlights how beef and sheep farmers across the UK are embracing a diversity of practices which both reduce greenhouse gas emissions and enable them to be better prepared for the impacts of a changing climate.
For example: by using co-products like distillers' grains and by-products like bread crusts, livestock farmers help reduce the food chain's greenhouse gas footprint. The Greenhouse Gas Action Plan (GHGAP) was launched by a coalition of industry partners in 2011 as the principal mechanism for delivering the farming industry's commitment to a reduction in annual emissions from agriculture in England of three million tonnes CO2-equivalent (Mt CO2e) by 2020 without compromising domestic production.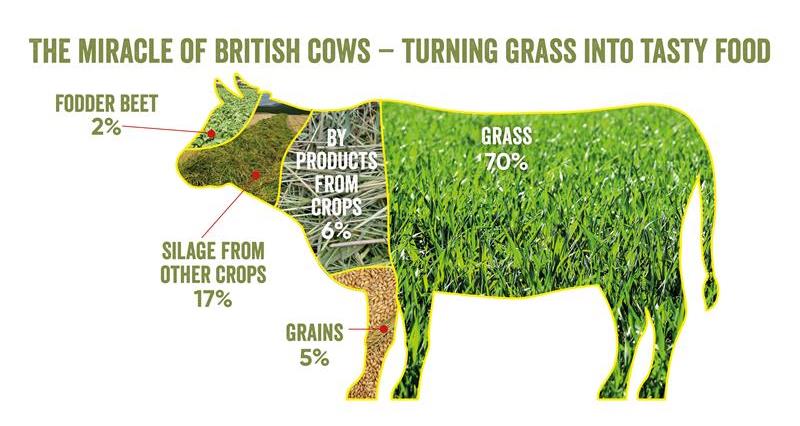 Animal health and welfare
Using sheds or indoor housing is vital to many farming systems within the UK. This ensures farmers can maintain the highest possible welfare of their livestock, by protecting them from the extremes of our climate. The inclement weather we experience in winter also means that grazing is difficult – both because of the lack of grass growth and the risk of damaging the land. Cattle are also sometimes housed inside in order to protect them from diseases and to monitor how much they are eating and drinking.
Sheep are sheared for a number of welfare reasons. Shearing takes place once a year in the spring so that the sheep do not become overheated in the summer.
Additionally, a long fleece can decrease a sheep's mobility and increase the risk of infection. Shearing does not hurt a sheep; it's like getting a haircut.
Once an animal reaches slaughter weight it is either sent to market or transported directly from the farm to the abattoir for slaughter. It is a legal requirement for animals to be slaughtered humanely and treated well throughout the process. Abattoirs must have adequate lighting, ventilation and shelter in order to prevent unnecessary stress or suffering with highly trained staff. Meat is then bought, prepared and packaged ready for purchase in shops. To ensure the meat has been produced at a high standard, look for the food assurance scheme logos on packaging.
Did you know...
The Animal Protection Index, which ranks countries around the world for their commitments to improving animal welfare, identified as the UK as one of only four countries to receive the highest grade.

UK farmers don't add hormones to their cattle's diet, which is common in other parts of the world in order to ensure faster growth and minimise production costs.

Supporting the industry
When shopping in the supermarket, remember to check the food labels for the Red Tractor logo and British flag, and if buying from a local butcher you can always ask where the meat has come from. Take a look at our Buying Guide here to find out which retailers are backing British beef and lamb.
About the industry
In 2017 there were 15,757,000 total sheep and lambs in England and 10,037,000 in Wales and 721,000 beef cattle in England and 168,000 in Wales. As the industry goes through significant change with Brexit on the horizon, the number of cattle and sheep in the UK is likely to change depending on the outcome. However, the NFU has been clear that it does not support a reduction in the numbers of cattle and sheep in the UK.
Meet the livestock farmer
Thomas
Binns

' tenant farm lies just below Pendle Hill in Lancashire. Meet the livestock farmer who maintains the landscape in this challenging and beautiful upland: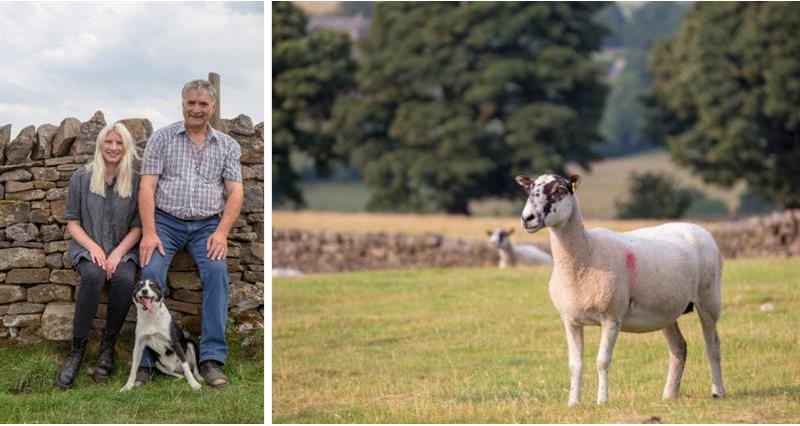 Above: Thomas Binns with his daughter Hannah

"It was never a conscious decision to go into farming to produce a landscape. My desire and drive to have a business was to produce food. But the two things have become increasingly interwoven. We produce food and we're producing this iconic landscape as well to the benefit of everyone – for me as a farmer and for the public at large.

"In my case it was quite an easy step forward into combining environmental aspects of the farm that we have and the production capacity of the farm. It was a natural progression to enter into environment schemes because they fitted hand in glove with our business aspirations for the farm.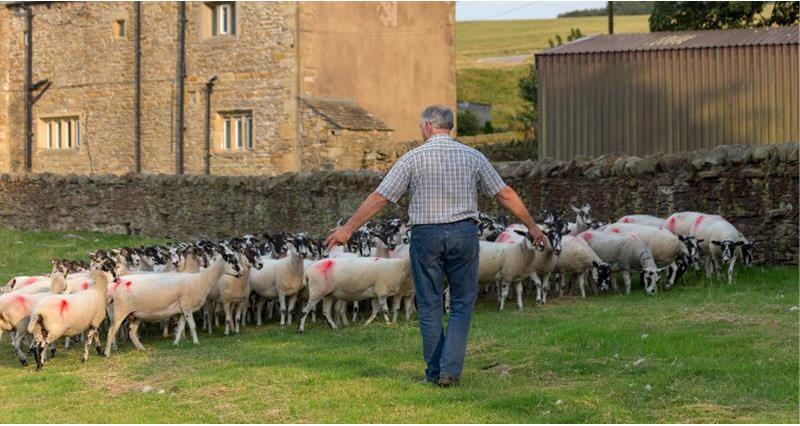 ​"Farmers have a genuine desire to try and make sure they leave the landscape and environment in a better condition for the next generation than it was in when they took it over. That's always been my aspiration, even though I'm a tenant farmer. My time on my farm will be limited, and I won't have the farm to physically pass on, but I want to make sure things are maintained and enhanced, and left in good condition for whoever follows me.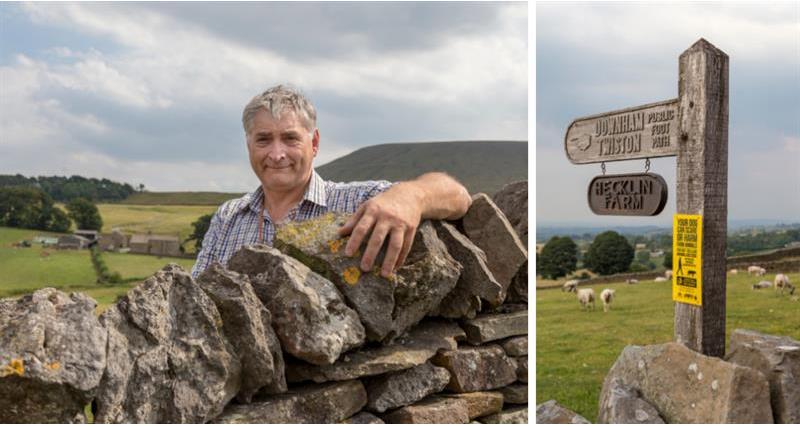 "There's a real challenge in terms of allowing people access to the countryside and maintaining a profitable farm business. I want people to be able to enjoy the iconic landscape that I call home. I'm keen for them to learn more about food production and farming and the balance that has to be struck between that and environmental management. When I stop and talk to people about the food we produce and the landscape that they're in they're very appreciative of the efforts that farming goes to in order to maintain their access to what is a beautiful part of the country.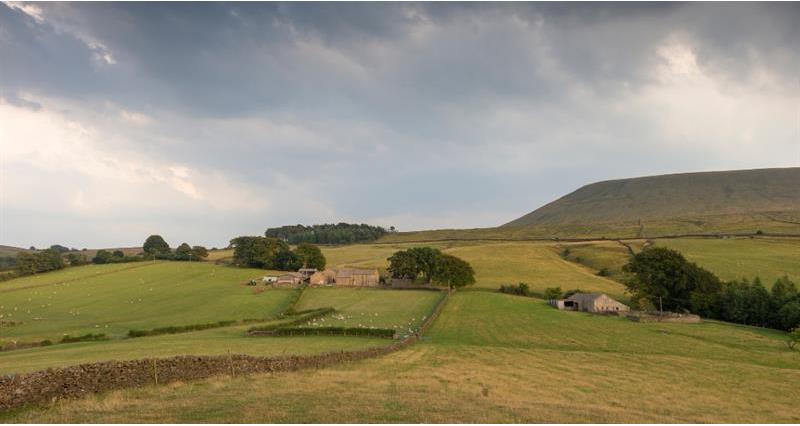 "We do work to maintain and enhance the land we occupy. We're privileged to live in the area that we farm. Sometimes we take the environment we work in for granted, but a lot of people who visit this area complement us on how the landscape looks and how our farm looks. The acknowledgement that people see what we see and appreciate what we've done is a great boost. It's recognition that farming provides all this additional benefit alongside the farming activity.

"We're very fortunate to have many landscape features on our farm. We have valleys with streams in the bottom that are an important spawning ground for trout, as well as home to some rare native species of crayfish. We manage the banks of those water courses so we don't apply fertiliser and don't damage the stream edges with cattle drinking from them. A lot of our streams are fenced off to protect the water course and the habitats around it.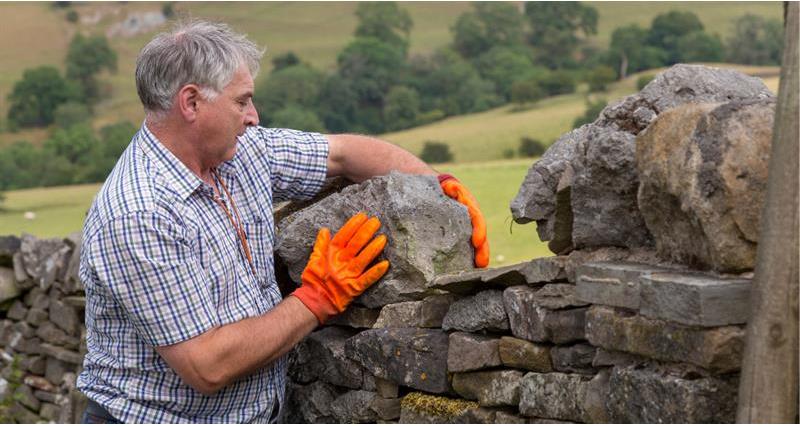 "We also have around seven miles of dry stone walls, so it's a huge task to keep up to date with any repairs that may be needed, but it's important to keep those iconic hard features in place. Over the years we've probably put in around 11 kilometres of hedgerows which provide important habitats as well as landscape features. There's a lot of work and effort that goes into that which we wouldn't have been able to do if we hadn't had support from various environmental schemes over the years.

"I'm very fortunate that the landscape I live and work in, and contribute to in terms of its management, is mirrored by the neighbouring farms. Together, as a team, we manage and maintain the landscape to allow it to move and flex with the times. As policies change, and farming practices change, we can flex with those changes. It's hugely important that these areas are helped through the public purse because some of the work involved is quite costly. But I'm absolutely sure the public enjoy what they come and see in their thousands in the Pendle Hill landscape."

Meet the livestock farmer
Jacob Anthony comes from a long line of cattle and sheep farmers. The family farm in South Wales is
850ft

above sea level at its highest point.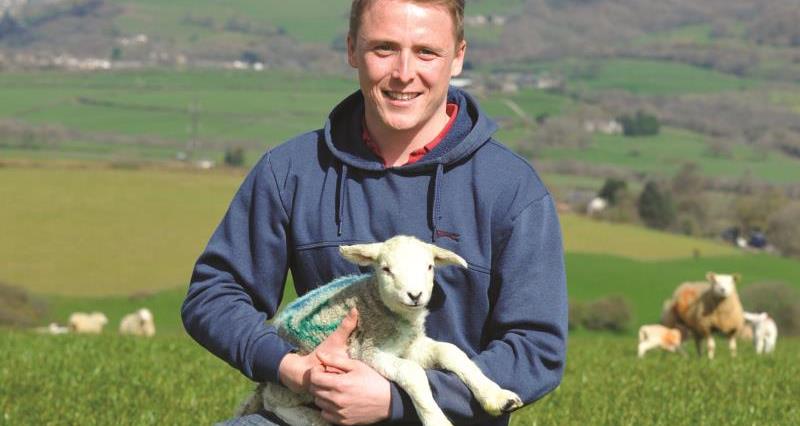 ​Twenty-four year old Jacob is a fifth generation livestock farmer, working alongside his father and 85 year old grandfather at the 700-acre Cwm Risca Farm, 450ft above sea level at the yard and 850ft at its highest point. The land can be a challenge, not least because this part of the South Wales valleys gets an average of 80 inches of rainfall a year, and severe winds blowing in off the estuary.
"Ever since I could walk and talk, farming is all I've ever wanted to do," Jacob says proudly. "It's in my blood and to me it's a way of life, not just a job. Starting each day, I have one priority: the early morning check of all the livestock. Animal welfare is at the heart of everything we do on our farm."
In addition to their commercial herd of Welsh Black x Lim Suckler cattle, the family has a flock of Lleyn x Texel ewes producing lambs pasture-finished on grass and clover leys to produce a tender and tasty meat. The majority of the lambs are sold to Dunbia through the Wales' National Federation of Young Farmers' Club initiative, with the bulk of these ending up on a Sainsbury's shelf under the highly recognisable banner of PGI Welsh lamb.
Further information
The list below includes useful links if you'd like to know more about the work of the British livestock industry, its work for the environment and red meat.
Countryside is not responsible for the content on external websites.