The UK has one of the most robust and comprehensive legal frameworks protecting animals on farms, extremely mature and well-developed industry bodies that recognise the importance of animal welfare, and a significant number of credible quality assurance and welfare schemes and/or initiatives. 
The NFU commissioned a global review of farm animal welfare. Read a summary of the report here. 
What is animal welfare?
There is no universally agreed definition of what constitutes animal welfare, but the World Organisation for Animal Health's (OIE) is the most accepted. It has Five Freedoms of animal welfare:
Freedom from thirst, hunger and malnutrition
Freedom from discomfort and exposure
Freedom from pain, injury and disease
Freedom from fear and distress
Freedom to express normal behaviour.
When caring for animals, British farmers provide suitable housing, bedding and correct nutrition, as well as using medicines responsibly.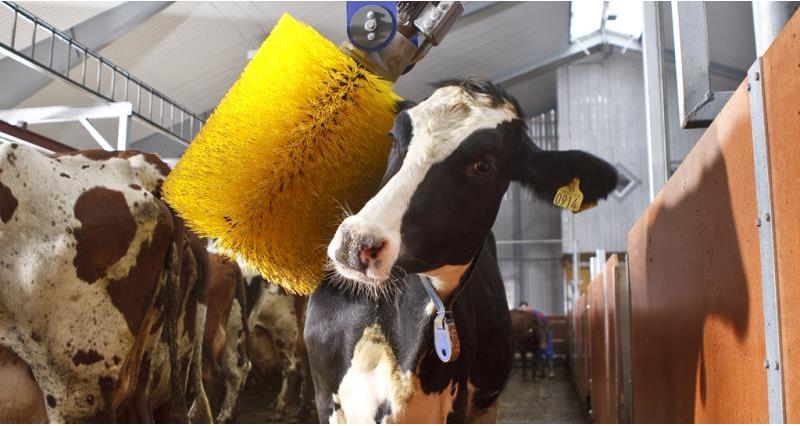 Pictured above: Many dairies have robotic cow brushes. The cows love the way they feel and they help to keep the cows clean. 
We've put together a list of questions and answers to help you understand more about British farming and animal health and welfare.
Transport of live animals
Dairy calves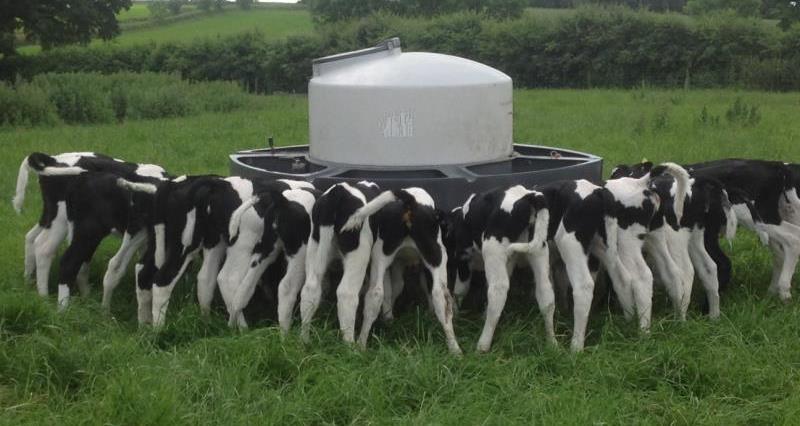 Sheep shearing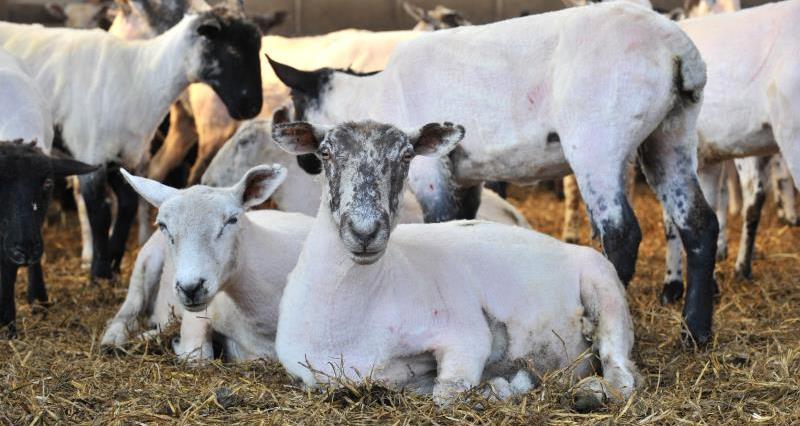 Pigs and piglets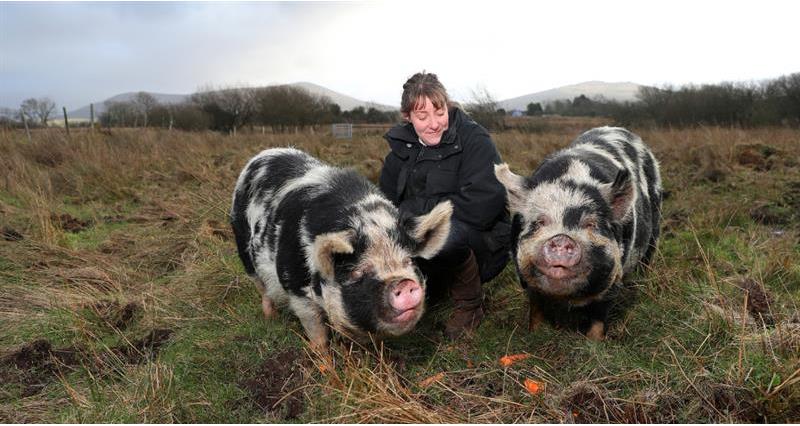 Chickens