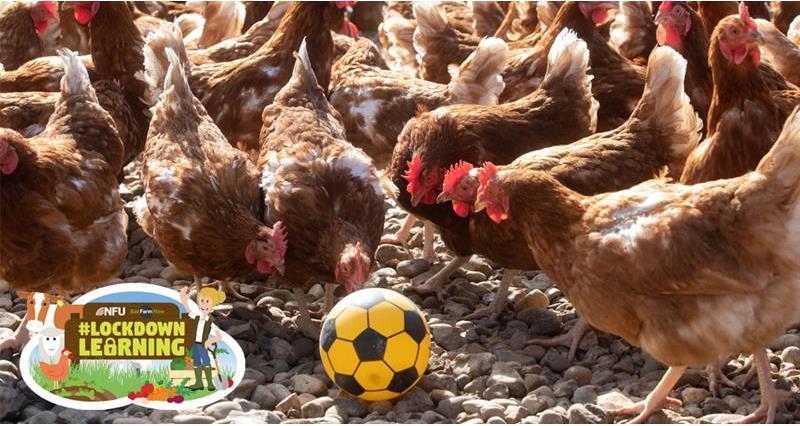 Our Education team share an eggciting and eggucational activity that can be completed at home.
Dip into our Farmvention archive to give your children the opportunity to use their technology and engineering skills to design and make a prototype of an environment for 100 laying hens.
Time to do some research
What do chickens need to be happy and healthy?
Take a look at this PowerPoint created by the NFU Education team and the Association for Science Education – click here to download.
Think about how you could present your findings: maybe a video, a poster or your own PowerPoint presentation.
Try a mini project
Before you go on to design your whole environment for the hens, why not have a go at a mini Design Technology project using recycled materials you can find around the house? For instructions how to build a model food dispenser or a hen hydration station click here.
Inspiration station
Struggling to get going? Here are just some of the ideas that we've seen in our previous Farmvention competition.
Glascote Academy built their environment out of Lego and also investigated which materials would be best for a building that would keep the chickens warm.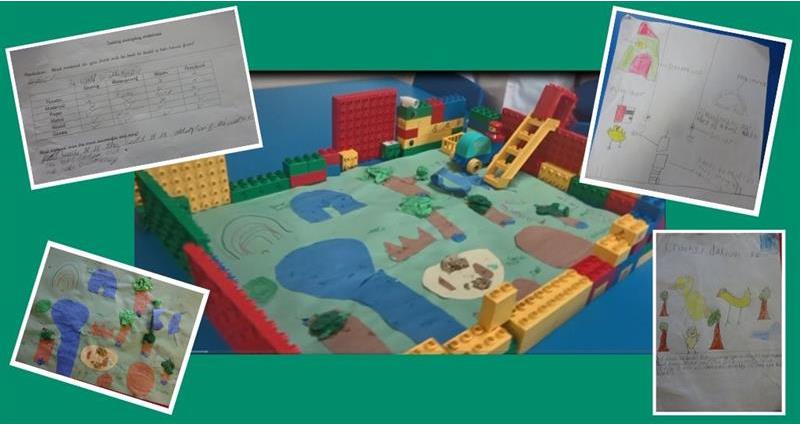 Oscar used his KNEX and other items from around the house to build his mobile chicken shed.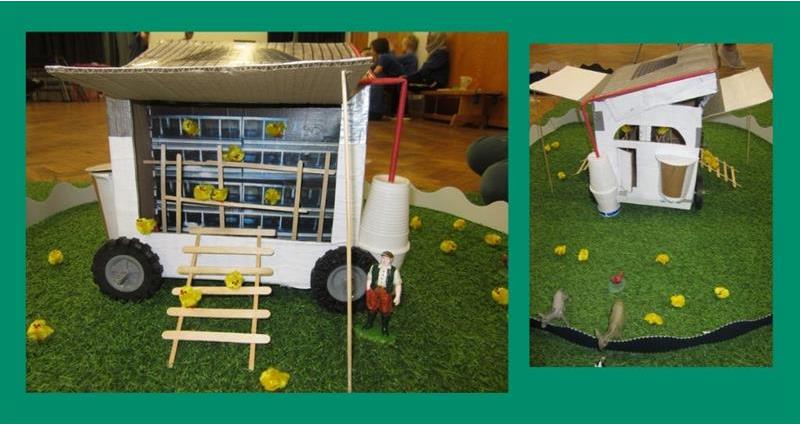 Emily built her design on Minecraft and then took screen shots to create a poster presentation.