Click on the images below to download - and don't forget we'd love to see you enjoying some of these activities. 
A year on the farm
Farms are a hive of activity all year round. Download and print this worksheet which looks at what happens during the seasons, and then test your knowledge and answer the questions. The answers can be found at the bottom of this page - but no cheating!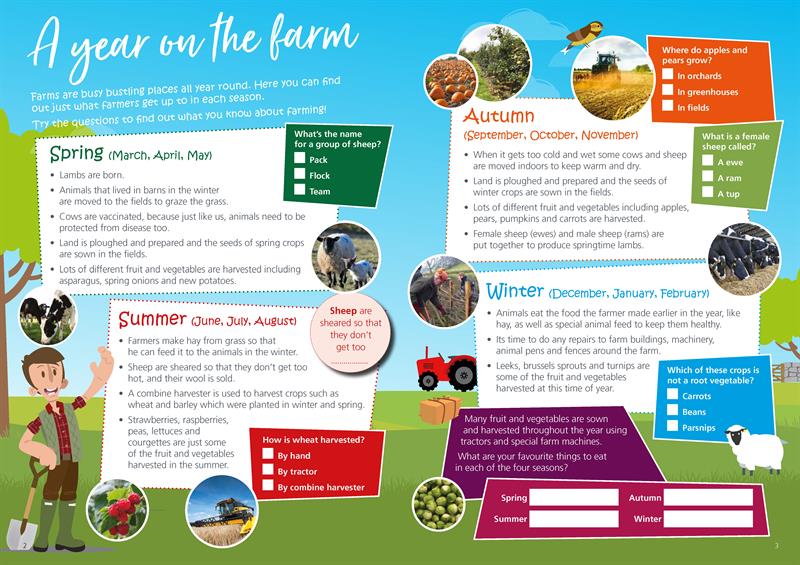 Where does your food come from?
Scissors at the ready - can you cut out the different food items and match them to where they come from?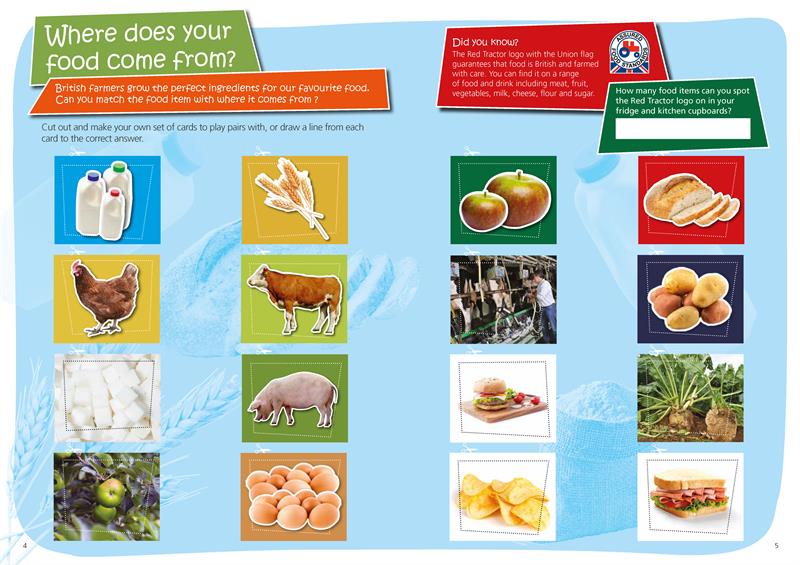 A day in the life of a dairy farmer
Dairy farmers are always busy looking after their cows. This activity looks at what a day looks like for them.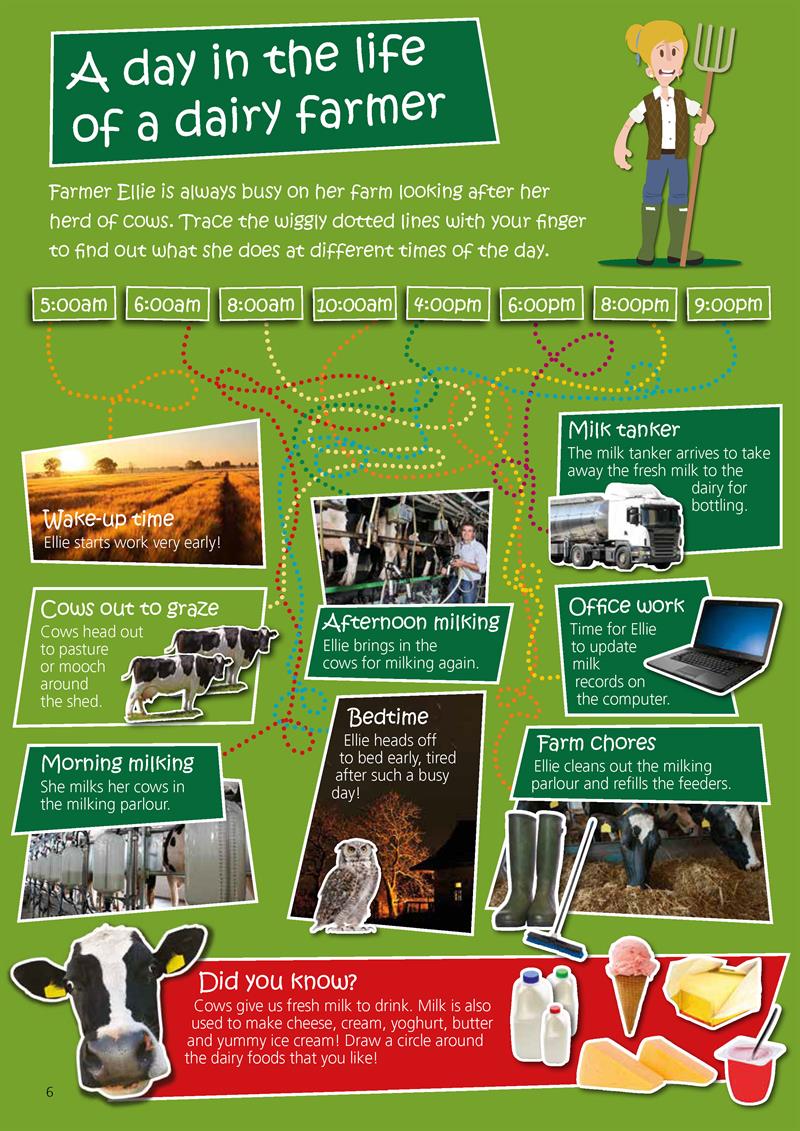 Farmyard colouring fun
Time to be creative and add some colour to this farmyard. And don't forget, we'd love to see how you get on!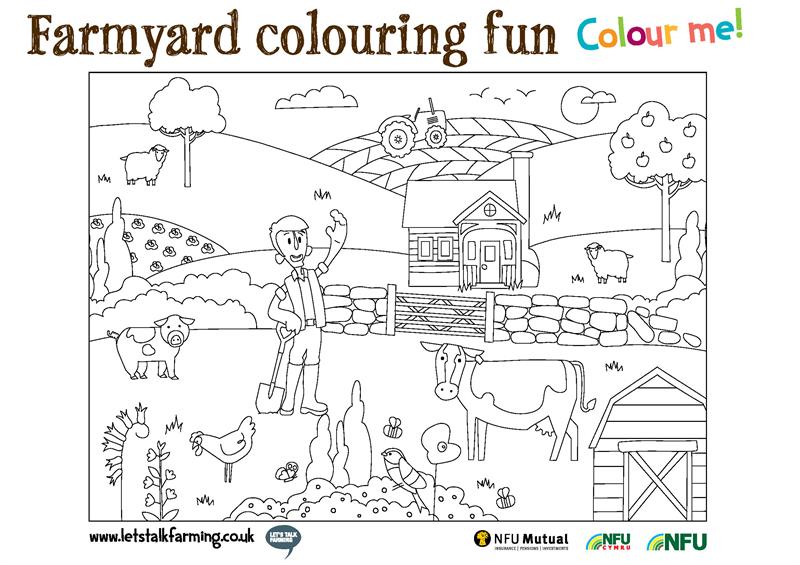 Answers
A year on the farm
What's the name of a group of sheep? Flock
Sheep are sheared so that they don't get too... hot
How is wheat harvested? By combine harvester
Where do apples and pears grow? In orchards
What is a female sheep called? A ewe
Which of these crops is not a root vegetable? Beans
Where does your food come from?
Dairy cow - milk
Chicken - eggs
Wheat - bread
Beef cow - burger
Apple orchard - apple
Potatoes - crisps
Pig - ham sandwich
Sugar beet - sugar?