Every farmer will tell you that harvest is the most hectic, but most exciting time of the year. It's stressful, requires lots of planning, lots of big machinery and a fair wind – but a successful harvest will provide plentiful supplies of flour, beer, biscuits and breakfast cereal for the upcoming year.
The weather plays a crucial part in a successful harvest. A wet autumn and winter can prevent some farmers from getting crops into the ground, while a dry spring can leave grains without the valuable water they need to grow.
Find out more about arable farming:
Rapeseed, or oilseed rape as it is often known, is the bright yellow crop that you see in the fields in the run up to summer, but how do they make rapeseed oil? Get all the answers here.
Whether it's producing the grain for a British food and drink or nurturing the natural environment - the UK arable sector has a brilliant story to tell. Find out all about it here.
Thomas Bradshaw is a fourth generation farmer who grows a range of combinable crops such as wheat and barley which are harvested with a combine harvester. Find out more!
Find out about harvest challenges from four farmers growing the four most popular crops in Britain: wheat, barley, oilseed rape and oats
Oilseed rape
Ed Horton grows 615 acres of oilseed rape on his farm near Cirencester
"It's incredibly satisfying to look into the shed at the end of a day during harvest and see the crop that I have been growing and worrying about for the past 12 months."
In total, it took Ed six days to finish harvesting his oilseed rape, with the job complete by late July. Once harvested, Ed sells most of his rapeseed through an agricultural co-operative with United Oilseeds.
"They sample it and determine the best use for it, depending on the quality. Some of our crop will end up as rapeseed oil, which you can find on the shelves of all the major supermarkets, and other products such as margarine spreads, like Anchor and Clover."
However, not all of Ed's oilseed rape goes into food production. Some varieties of OSR go into printer ink! 
"Our best crop of OSR this year has been grown with a 'companion crop' of clovers, which help the crop grow and reduce the impact of pests," says Ed. "This is something we will be using more next year."
Do you want to find out more about oilseed rape, the bright yellow crop you're sure to have seen growing in the countryside? Find out how oilseed rape is made here.
Barley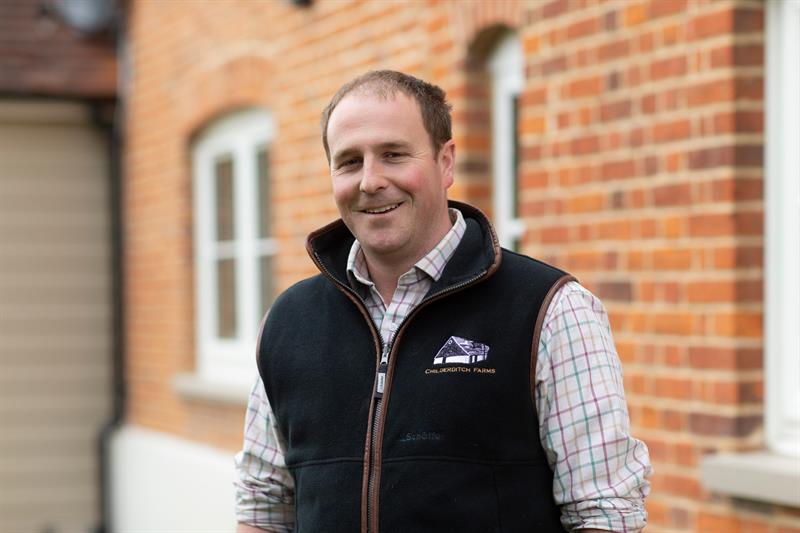 300 acres of barley is grown on Edward Ford's farm on the outskirts of the M25 in Essex
The harvest on Ed Ford's farm is well underway, having started to harvest his barley in late July and should be finished in early August. He's now in the process of selling the cereal.
"All our grain goes to Camgrain, a grain storage facility. They dry and blend our crops with grain from other farms and sell on to companies such as Diageo, to make whisky, and also Budweiser to make beer.
"Harvest is all about reaping the rewards of a year of hard work. If you're a shopkeeper, you earn money every day, whereas, at harvest, we are collecting our income for the whole year over a couple of months."
And Ed makes sure that none of his crop goes to waste.
"Barley straw makes exceptional bedding for cattle because it's softer than wheat straw," he explains. "We will bale 85% of the barley straw for local livestock farmers." All of which is a fine example of British agriculture working together to provide food for the nation.
Wheat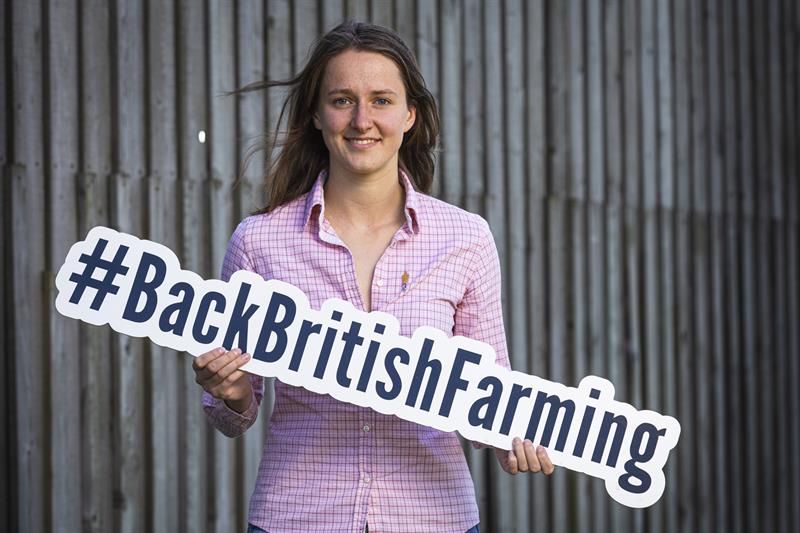 Anna Hunt's farm grows four types of wheat over 430 acres – that's about 200 football pitches worth!
"I enjoy harvest time because it's the culmination of all the hard work we've put in throughout the year," explains Anna, a young farmer from Bedfordshire. "It's extremely rewarding to know that you are producing food for other people."
The wheat they produce is sold to their local mill, Heygates Mill, who have been producing flour and animal feed across the border in Northamptonshire for more than 1,000 years. The mill produces flour for breads, burger buns, biscuits and more for large manufacturing plants, in-store supermarket bakeries and craft bakers.
Harvest on the family farm is well underway, beginning in late July and they hope to be finished with the wheat by the end of August.
"Our wheat harvest will be spread out over a month because of the different drilling times. The crops we put in the ground in spring will come at the end of August, but the winter wheat is ready to go now!"
Anna remains optimistic, despite the poor weather earlier in the year. "The beauty of farming is that it's a continuous cycle and we have the opportunity to improve for next year and see what the next harvest brings," she says.
Oats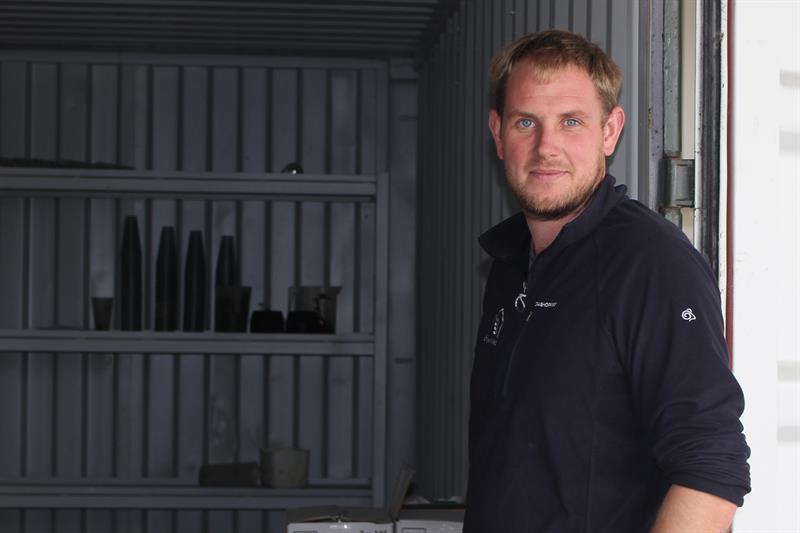 Rob Atkin is growing 62 acres of 'Isabella' oats on his farm in Staffordshire
Rob is an arable farmer from Uttoxeter in Staffordshire, growing wheat, barley, oilseed rape and oats. Like many farmers up and down the country, Rob grows oats as they fit well into his crop rotation system.
"Oats don't require the same amount of nutrients that a crop of wheat would need to grow," he explains. "So, we're able to keep soils healthy and increase the yield of our crops."
The oat crop is at its most picturesque when the oats start to turn golden. Then it's time for harvest to begin. This year, Rob chose to sow his oats in the spring, rather than the winter, which means they won't be ready to harvest until later on in August.
Over the winter, Rob also planted stubble turnips, which he grazed his lambs on.
"Once harvested, our oats head up to Morning Foods in Cheshire, a one-and-a-half hour wagon drive from our farm." Morning Foods has been milling oats since 1675, and produces oats for your porridge, muesli, granola and more. From there, they're eaten for breakfasts across the UK and also exported to more than 60 countries worldwide.
Stay safe on the road during harvest
We asked PC Dan Cox, National Police Lead for agricultural vehicles and trailers on the road, to give us his top safety tips for rural road users during harvest.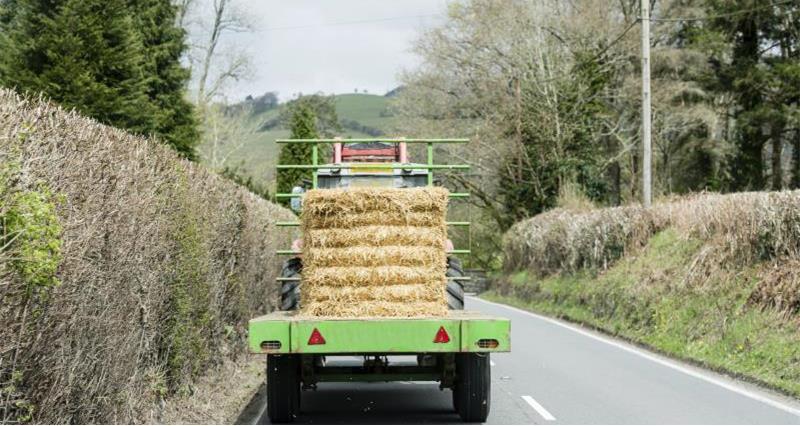 1. Read, respond and react to temporary signs
Temporary signs are there for a reason – farmers use signs to warn of obstructive activity on the road ahead, whether that be hedgerow maintenance, movement of livestock or debris on the road. Slow down and prepare to respond to the obstacle ahead.
2. Read the road
Judgement of speed shouldn't just be based on road surface and weather conditions, but also the potential for hazards. Take caution when approaching corners. Even if the road is very familiar, you don't know what may be around the corner – a broken down vehicle, a slow-moving tractor or temporary blockages.
3. Understand the possible agricultural activities taking place
If you regularly use rural roads, ensure you have some understanding of the types of activities that may occur at different times of year. Harvesting begins at slightly different times across the country, and sees combine harvesters and slow-moving tractors with heavy trailers on the roads. Heavy rainfall can bring mud onto the road, which can become even more hazardous during freezing temperatures. Hedgerow maintenance largely takes place during the summer months.
4. Be considerate
Be patient and remember to appreciate the work being done by agricultural industries, delivering nutritious, sustainable, British grown food to a supermarket near you!
A farmer's view: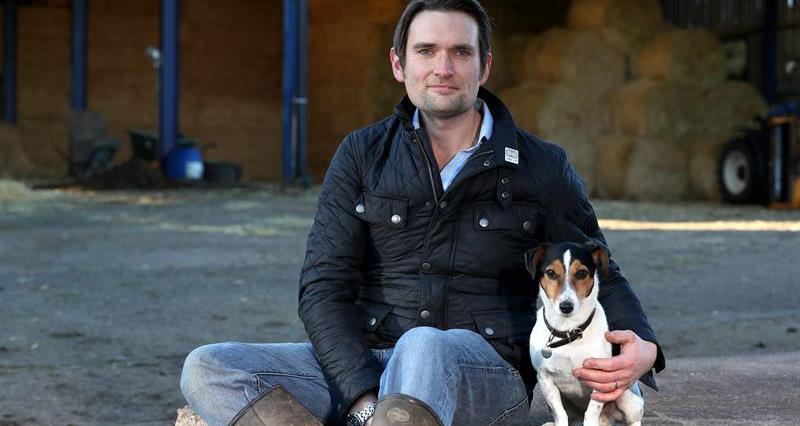 Leicestershire farmer Joe Stanley says:
"When using rural roads this summer, as a farmer, I would ask that people are particularly vigilant and expect the unexpected; farm traffic reaches a peak between July and October and drivers may well encounter wide, slow-moving traffic on familiar routes where they would not normally do so.
"Please pay attention to road signage, be aware of vehicles pulling out of fields onto roads, and be patient when driving behind farm vehicles – only overtake where it's safe and easy to do so. Remember, farm traffic may be longer than expected or travelling in convoy. Ultimately, everyone just wants to get home safe at the end of the working day."
Sign up to be a Back British Farming supporter
Are you like us? Do you take pride in cooking and eating tasty, quality British meals for your family and friends? Do you want to know more about the people that produce your food?
Then why not  join our community of like-minded British food and farming fans and subscribe today. We'll send you our monthly Back British Farming newsletter, packed with seasonal recipes, news from our army of food producers, as well as plenty of easy ways you can show your support and take actions to support this great British industry.