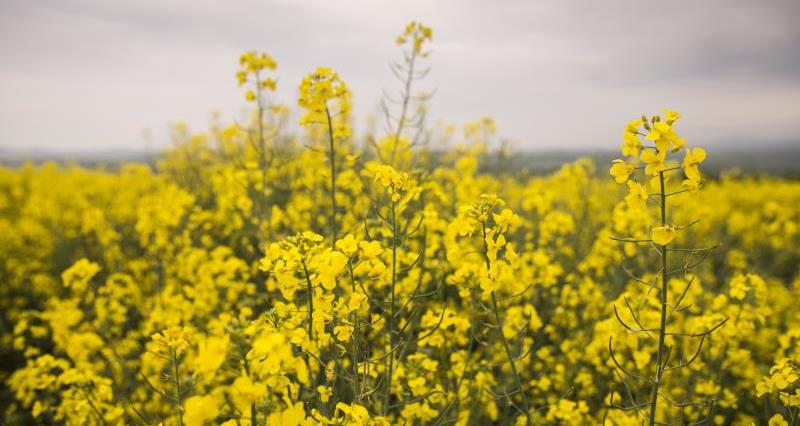 Rapeseed, or oilseed rape as it is often known, is the bright yellow crop that you see in the fields in the run up to summer, a sure sign that winter is almost behind us.
Did you know?
The UK produces around 1 million tonnes of oilseed rape each year, which is worth £595 million to the UK economy. There are 400,000 hectares of oilseed rape here in the UK, and the average yield per hectare is 3.4 tonnes. Rapeseed makes a variety of products, including edible vegetable oils for cooking, animal feed and even biodiesel.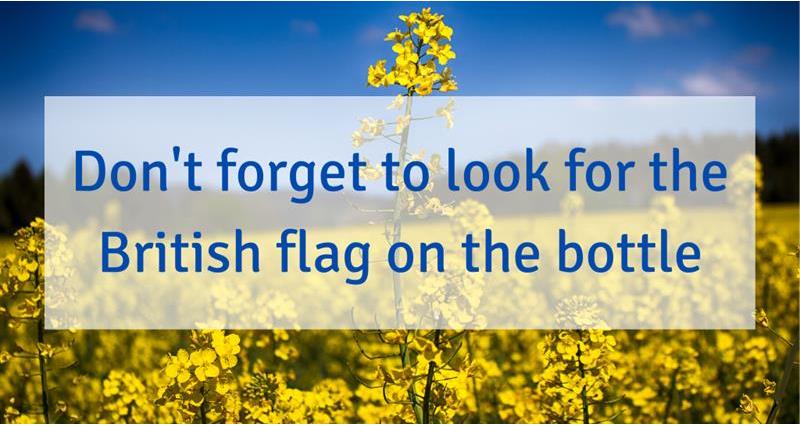 How is it made?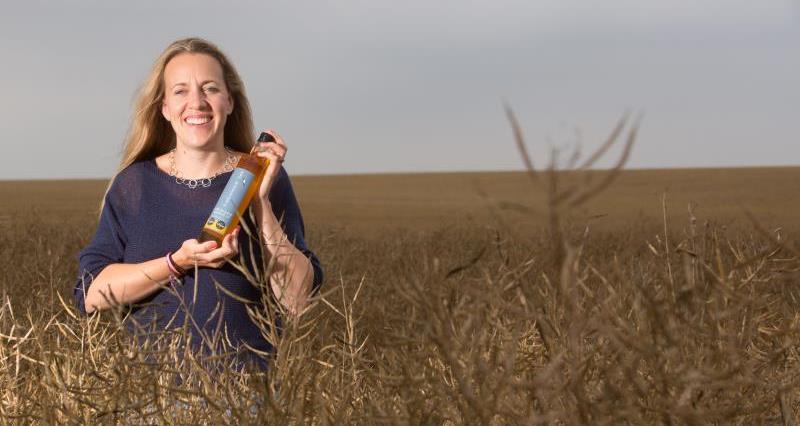 Rapeseed oil is made by pressing the seeds from the plant, oilseed rape. Whizz Middleton, an arable farmer who farms wheat, oilseed rape and legumes on the rolling hills of Barton Hills in Bedfordshire and Hertfordshire talks us through the process of making rapeseed oil.
Sowing
The seeds are sown in August – we direct drill ours straight into the stubble from the harvest just done.
The growing season is from August through to July. During this period we put fertiliser on to help it grow and to protect it from diseases and weeds. Pigeons, slugs and flea beetle can pose a serious problem, and so we must manage this.
Depending on the season and weather, the beautiful yellow flowers tend to blossom in April and May.
Harvest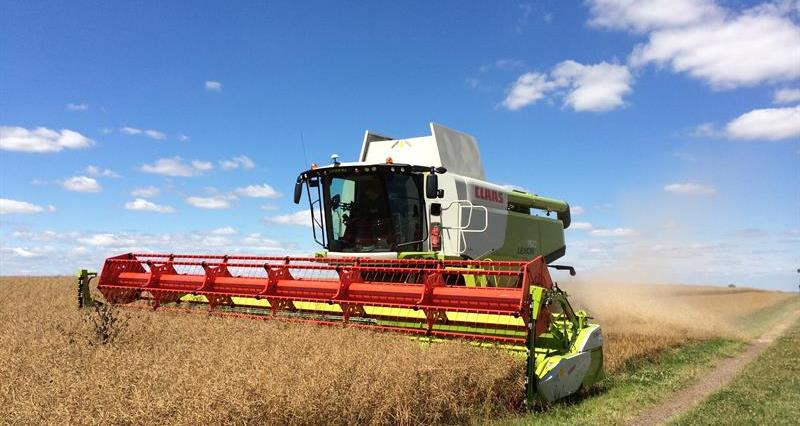 The crop is then harvested in mid-July through to early August when the crop is dry and the pods are brittle.
The crop produces tiny black seeds that are then dried, if necessary, in the grain dryer, while weed seeds are dressed out through sieves. On our farm, we then keep it in the grain store until it is either sold into the general market or we use it for Mrs. Middleton's oil.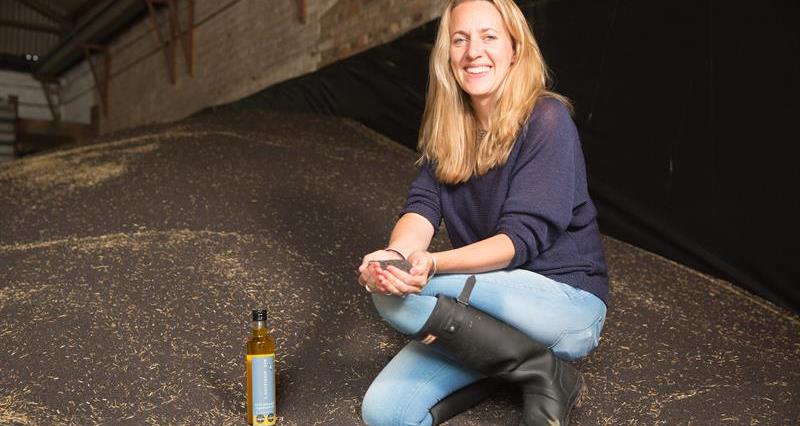 Pictured above: Whizz Middleton shows us how these tiny black seeds are made into rapeseed oil
Processing
The seeds are sent to the processor for the following where they are crushed very slowly and carefully at a low temperature. This helps it keep its golden colour and distinctive flavour.
After it has settled, it is gently filtered. This oil is either bottled as natural oil or stored for use with other products. Some is flavoured with essential oils to produce flavoured oils and some is used as a vital ingredient in mayonnaise or salad dressings.