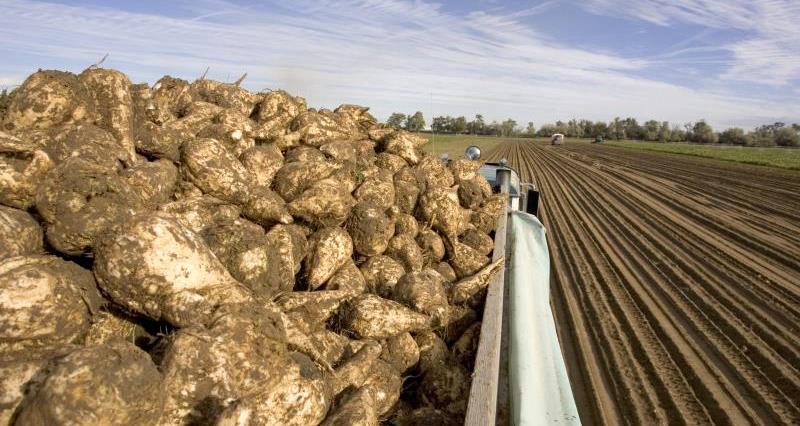 It's difficult to feel fond of the humble sugar beet. Its shape is, to put it politely, somewhat lumpen. But while its appearance is a world away from anything attractive or valuable, its transformation from root crop into household essential in the shape of sugar is a thing of beauty.
The trouble is that most people simply don't know that a sugar beet industry exists here in the UK. Six out of ten adults were unaware that sugar is grown here in the UK. There's a common misconception that all the sugar we eat and use in cooking comes from sugar cane grown abroad.
It's almost impossible to tell the difference in taste between sugar derived from cane and sugar derived from beet, so this begs the question: "why should we care about where the sugar we buy comes from?"
In fact, we should care, because the sugar industry supports up to 9,500 jobs within the UK economy, from farmers to road hauliers and processors. It's an unusual commodity too, because not only does the sugar beet need to be processed before it's suitable for consumption, but also there's only one company in the UK which can process sugar beet: British Sugar plc.
For the growers, only having one possible buyer of their product is a peculiar position to be in. The majority of growers will grow other crops alongside their sugar beet, with sugar being an integral part of the farms multi-year crop rotation.
Sugar beet growers, therefore, must ensure they get the best price possible from British Sugar plc as they are the only buyer, and the NFU's Sugar team is the crucial connecting point because it negotiates with British Sugar plc on behalf of all beet growers.
About the industry

Sugar and the UK economy
Sugar and the environment

Supporting the UK sugar industry
So how does this bulky root crop transform into the sugar you use at home? Here's our quick guide: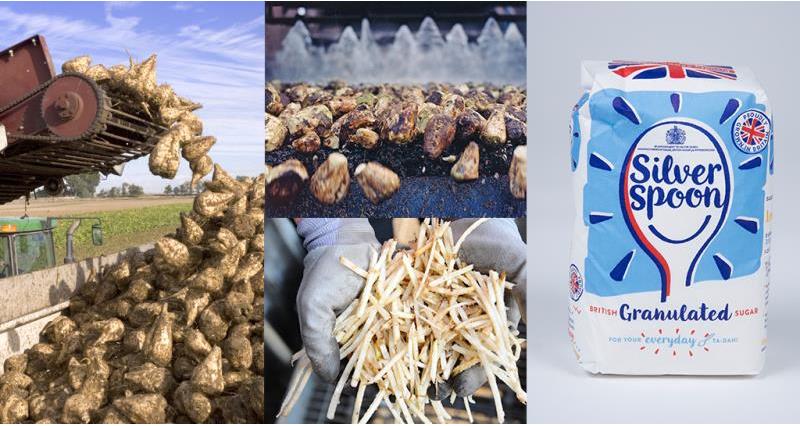 Sugar beet harvesting takes place from early autumn through to spring. Once harvested, the crop travels an average of 28 miles to one of the four British Sugar plc factories in Bury St Edmunds, Cantley, Newark or Wissington.
When it arrives at the factory, the sugar beet is washed in preparation for processing.
The sugar beet is sliced into thin strips called cossettes. These thin strips are mixed with hot water to extract the sugar and a lime solution is added to the raw juice to remove any impurities.
The syrup is filtered, heated and seeded with tiny sugar crystals, which grow into the required size. The sugar crystals are then washed, dried and cooled.
Sugar is delivered to customers in its various formats. Most customers buy granulated sugar, but caster, icing, brown and liquid sugars are also produced.
A timeline from seed to sugar
March - April: drilling
This is when the sugar beet is planted.
May - June: crop nutrition
This is when the crop receives the additional nutrients that it needs such as Nitrogen, Potassium, sodium, magnesium and sulphur. These vary depending on the individual crop requirements.
September - March: harvest
This is when the beet is lifted (harvested) from the ground
Sources: British Sugar