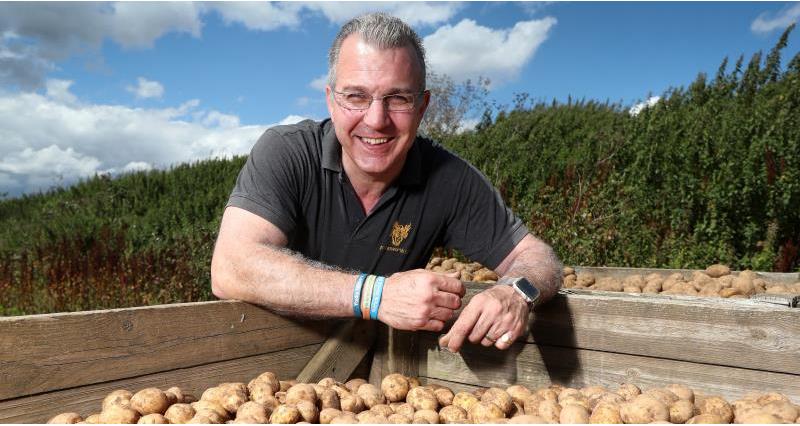 For Tim Papworth, a fourth-generation farmer in north Norfolk, life brings daily challenges, a love of the seasons and a hope that his children will take over the family business.
As well as running their own farm and tenancies, Tim and his family contract farm for 25 landlords with a wide range of different agreements. They raise sheep and cattle as well as several different crops.
Tim's days get off to an early start at 5.45am. Work starts in earnest with a chat over plans with his business partner, taking calls and replying to emails, seeing to staff and checking the cattle, all before 9am. At the peak of the potato harvest, work can go on until late in the evening, finishing with a takeaway with all the staff.
The family grow several varieties of potato, each of which have particular qualities. Exquisa, Esmerelda, Galante and Piccolo Star are great for salads; Daisy and Endeavour for crisping; Innovator, Royal and Premiere for chipping; Daisy and Rooster for processing.