- Membership categories: Farmer and Grower, NFU Countryside and NFU Pro
- Go back to our main membership pages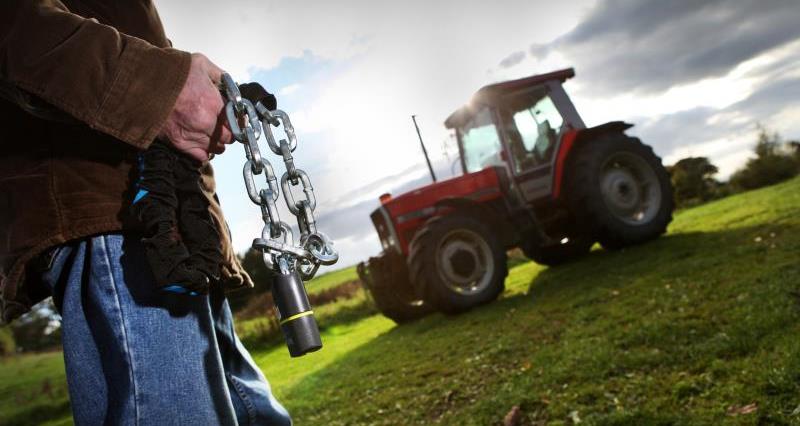 The NFU has negotiated an exclusive deal with Datatag to give members up to 25% off their asset identification.
Datatag is the market leader in asset identification, having sold over 100,000 units in the last three years. They use advanced technologies such as self-adhesive radio frequency identification (RFID) tags, Datadots®, micro-transponders and UV (ultra violet) etching to uniquely identify an asset/item.
What is the offer?
Datatag are offering the following exclusive discounts to NFU members:

| | | | |
| --- | --- | --- | --- |
| Product | RRP | NFU Farmer and Grower Price | Countryside and NFU Pro Price |
| 4x4 | £99.00* | £75.00 | £85.00 |
| Trailer | £69.99 | £52.49 | £59.49 |
| Power Tool | £19.99 | £14.99 | £16.99 |
| Saddle | £29.99 | £26.24 | £26.99 |
| Tack Room | £99.99 | £79.99 | £89.99 |
| Home Marking | £29.99 | £22.49 | £25.49 |
| Cycle Pro System | £29.99 | £22.49 | £25.49 |
The above prices include VAT but do not include fitting
*Current offer price

The presence of a Datatag product provides a strong theft deterrence and as such reduces the chance of thefts. For more information on Datatag please visit their website.
What is CESAR?
Datatag are also the chosen delivery partner for CESAR, the official plant and agricultural vehicle registration scheme. CESAR is already used by Group Secretaires and is recognised by NFU Mutual (a 12.5% discount is available on insurance for CESAR vehicles). Datatag are approved by the Association of Chief Police Officers through Secure by Design accreditaion, are Thatcham approved and are Home Office and DVLA recognised security products.
The presence of a Datatag product provides a strong theft deterrance and as such reduces the chance of thefts by dissuading thieves. Datatag can also assist in the recovery of assets by aiding the identification of farm equipment, which may be more obscure/unknown to Police and other enforcement bodies.
The CESAR scheme is managed by Datatag. However, CESAR systems are sold through a network of independent trained and approved installers – usually franchised plant or agricultural machinery dealers, Pirtek UK and a limited number of independent agricultural engineers.
A CESAR system currently retails at £149 + VAT (including installation). The RRP of a Compact CESAR System for Quads & ATVs etc is £120 + VAT.
These prices are based on an on-farm installation of one system. Multiple installations on the same day and at the same venue are likely to attract a discount.