Food waste occurs throughout the whole food supply chain from the production of the food right through to our homes.
Although household and hospitality food waste is a problem, there's a degree of wastage throughout the chain from farms through distribution, shops, supermarkets and us – the consumer.
However, there is good news. The UK is making significant steps in reducing its food waste, with total food waste levels falling by 480,000 tonnes between 2015 and 2018 – a 7% reduction per person (the same as filling London's Royal Albert Hall ten times).
Not only that, but there are lots of practical things we can all do to play our part in reducing food waste. Here are Emma's top 5 'waste not, want not' tips.
And although there's more everyone can do, the above figures show the whole supply chain has worked together to reduce food waste, from farmers to supermarkets. This includes the big stores committing to selling wonky veg.
A report from WRAP (the Waste and Resources Action Programme) in early 2020 showed that UK households still waste 4.5 million tonnes of food that could have been eaten, worth £14 billion every year - or £700 for an average family with children.
WRAP's Love Food Hate Waste campaign is helping to raise public awareness of food waste. Check out their website for some handy tips.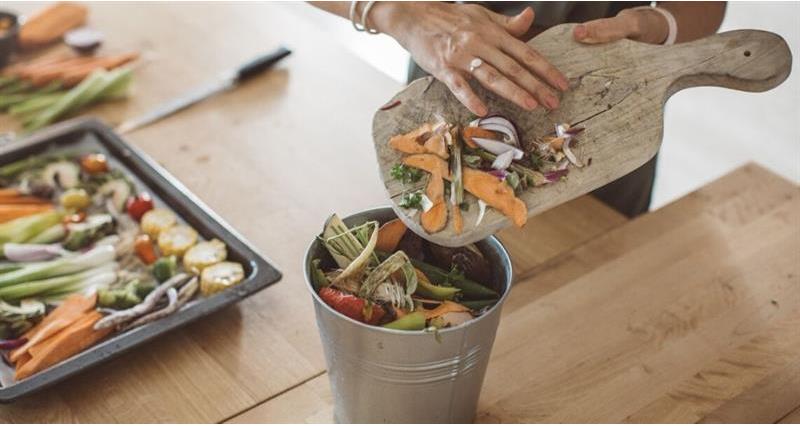 The increasing interest in reducing food waste has led to a consumer drive to buy fruit and vegetables which might otherwise go to waste (wonky veg). Wonky might not be the normal shape, they might be smaller than usual, or they might simply have an unusual crack in the skin, but they all taste the same, and us shoppers love them.
Initiatives retailers use to reduce food waste:
Lidl - introduced 'Too Good to Waste' fruit and vegetable boxes, containing items that are no longer considered at their perfect best, but are still perfectly good to eat.
Aldi - Everyday Essentials range includes wonky veg sold at a cheaper price than Aldi's other core range fruit and vegetable products.
Morrisons - committed to buying whole crops from farmers across the UK and introduced its Wonky range, including wonky selection boxes.
Tesco - 'Perfectly Imperfect' range offers the opportunity to buy fruit and veg that was previously outside of its specifications. They are also set to remove 'best before' dates on some fruit and veg to further help reduce perfectly edible food being thrown away.
Asda - The supermarket has a Wonky Veg range.