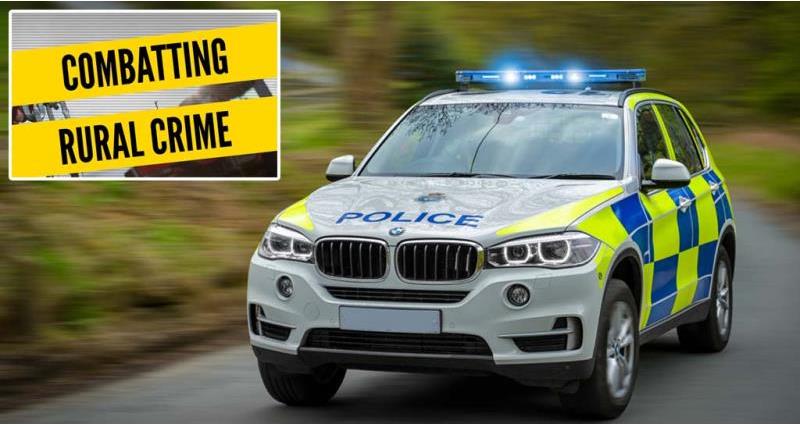 Rural crime is up and it's a big worry for farmers. Did you know that rural crime costs the UK £49.9 million a year?
We can all play a part keeping our eyes and ears open to prevent instances of rural crime, reduce opportunist theft and ensure the countryside remains an attractive and safe place to be. Farms are often targeted with machinery, livestock and even diesel oil being stolen, farmers can feel vulnerable and any theft can really impact on their ability to produce food and keep the countryside beautiful. It is not only theft though, instances of fly-tipping and illegal animal activity such as hare coursing is also on the increase.
What you can do to help?
If you're out and about in the countryside, be observant and report anything that seems odd and unusual.
You can either call the dedicated Rural Crime Reporting Line on 0800 783 0137 or visit www.ruralcrimereportingline.uk to give information anonymously about one of these four crimes:
Do not intervene if you see something suspicious, but take photos as evidence if it's safe to do so?.
When should I call this number?
You can call the dedicated Rural Crime Reporting Line to give information anonymously about any one of the four crime types listed above, after the crime has been committed.
If a crime is in progress, there is an emergency, when there is danger to life or when violence is being used, you should call 999 immediately. If you don't need an emergency response, you can call 101.
The NFU's Rural Crime Report was launched in July 2017. It calls for MPs to ask police forces to prioritise rural crime and encourage greater reporting of the issue. Read it here.