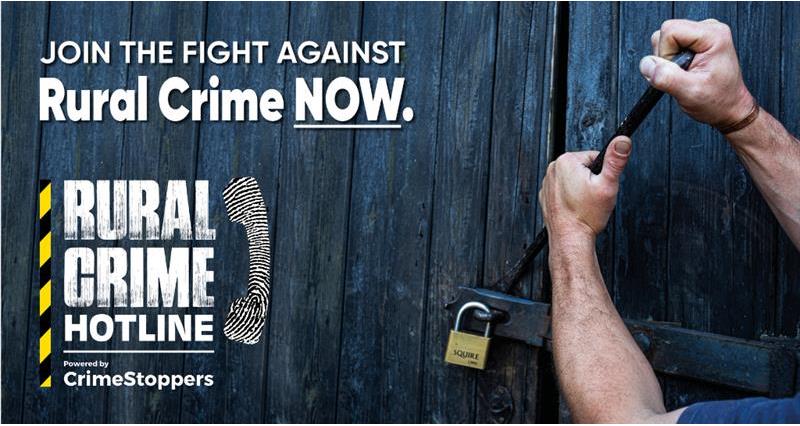 Rural crime is a big concern for UK farmers. Did you know that rural crime cost the UK £49.9 million in 2018?
Even if you are not directly impacted by the devastating effects of rural crime, you can still play a part to prevent numerous instances of crime that affect your community. Farms are targets for a variety of different crimes. These include, but are not limited to, fly-tipping, machinery and livestock theft, livestock butchery and hare coursing. This can leave those affected feeling vulnerable and isolated.
More information on rural crime can be obtained from the Rural Crime Hub, on the NFU website.
What you can do to help:
By keeping your eyes and ears open, identifying suspicious behaviour, and reporting anything that seems odd and unusual, everyone in your rural community is able to provide intelligence and work to make our countryside a safer place.
So if you are out and about in the countryside, be observant and report odd, unusual or suspicious behaviour. Do not intervene if you see something suspicious, but take photos as evidence if it's safe to do so.
Not sure when to report? Use the following steps to help:
If a crime is in progress: Dial 999.
If you want to report a crime: Dial 101.
Contacting your local Police & Crime Commissioner

The PCC elections are taking place on 6 May. The newly elected commissioners give us a good opportunity to highlight the importance of responding to rural crime around the country.
The NFUs recent Rural Crime Survey showed that fly-tipping is the most common crime experienced by farmers, with 48% of survey respondents reporting at least one instance in 2020.
Tackling this issue is an increasingly high priority and that is why we are urging the public to sign our open letter to the PCC's and demand action to tackle fly-tipping.
The NFU launched its Rural Crime Report to highlight the impact rural crime is having on farmers and rural communities. It calls for MPs to ask police forces to prioritise rural crime and encourage greater reporting of the issue. Read it here.
Information on common crime types: