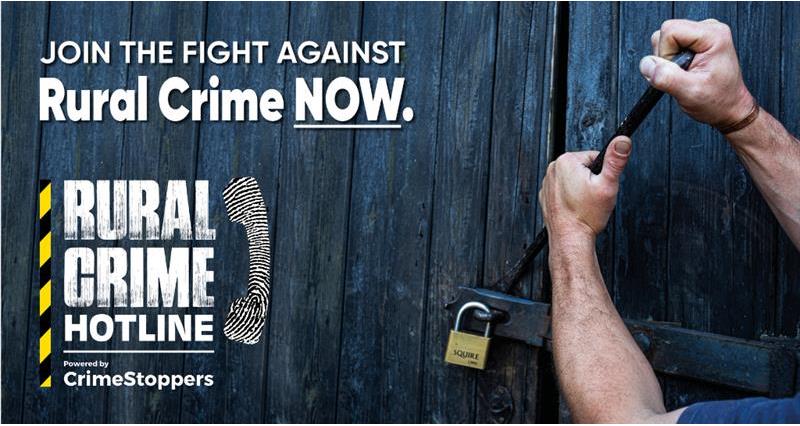 Rural crime is a big concern for UK farmers. Did you know that rural crime cost the UK £49.9 million in 2018?
Even if you are not directly impacted by the devastating effects of rural crime, you can still play a part to prevent numerous instances of crime that affect your community. Farms are targets for a variety of different crimes. These include, but are not limited to, fly-tipping, machinery and livestock theft, livestock butchery and hare coursing. This can leave those affected feeling vulnerable and isolated.
More information on rural crime can be obtained from the Rural Crime Hub, on the NFU website.
What you can do to help:
By keeping your eyes and ears open, identifying suspicious behaviour, and reporting anything that seems odd and unusual, everyone in your rural community is able to provide intelligence and work to make our countryside a safer place.
So if you are out and about in the countryside, be observant and report odd, unusual or suspicious behaviour. Do not intervene if you see something suspicious, but take photos as evidence if it's safe to do so.
Not sure when to report? Use the following steps to help:
If a crime is in progress: Dial 999.
If you want to report a crime: Dial 101.
To give information regarding a crime or report a crime anonymously: Use the Rural Crime Hotline, powered by the charity CrimeStoppers
You can give information anonymously about any rural crime (after the crime has been committed) on the Rural Crime Hotline. This can be on the online reporting service or by calling the number.
You should call 999 if:
A crime is in progress;
There is an emergency;
There is a danger to life; or
Violence is being used.
If you don't need an emergency response, or are willing to report a crime using your personal details, you can call 101.
The NFU launched its Rural Crime Report to highlight the impact rural crime is having on farmers and rural communities. It calls for MPs to ask police forces to prioritise rural crime and encourage greater reporting of the issue. Read it here.
Information on common crime types: