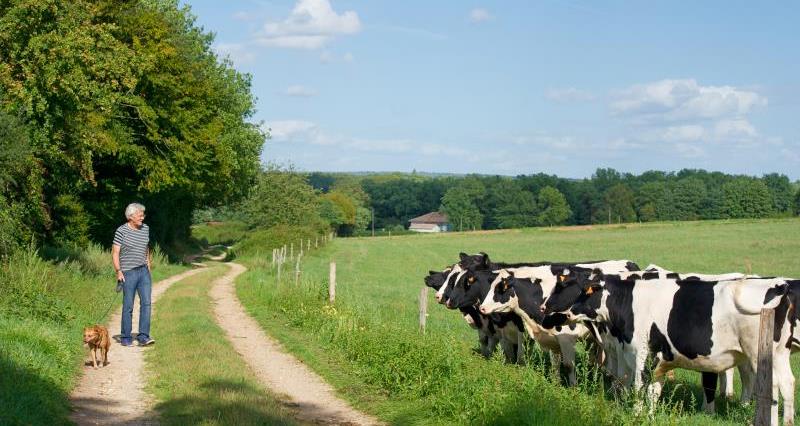 Exploring the great British countryside with your four-legged friend is a great way to relax, unwind and get some much needed fresh air and exercise at the same time.
To help make countryside dog walks safer and more stress free for both pet dogs and farm animals, we've joined forces with The Kennel Club to give you some best practice advice to encourage responsible dog ownership. We want to help dog owners enjoy the UK's landscapes while avoiding causing unintentional injury or distress to sheep and cattle.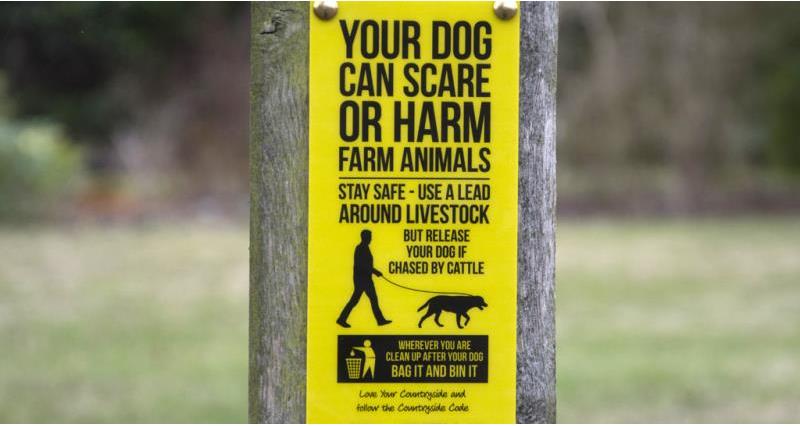 These bright yellow signs, which appear along lots of footpaths across the UK, may have already caught your attention with some simple tips and advice.
Your dog can scare or harm farm animals
You might have an extremely docile and friendly dog, but we have to remember that farm animals won't know that. It's best to keep your dog on a lead and under close control around livestock. Farm animals can be very protective, especially at certain times of the year such as tupping and bulling time when male animals are mixing with females, once animals have become pregnant, or after calves or lambs have been born.
Stay safe – use a lead around livestock, but release your dog if threatened by cattle
Cattle can be extremely inquisitive so if you feel threatened, release your dog so you can both get to safety separately.
Wherever you are, clean up after your dog. Bag it and bin it.
Did you know that dog poo can spread disease to farm animals? It's important to clean up after your dog wherever you are – just bag it and bin it.