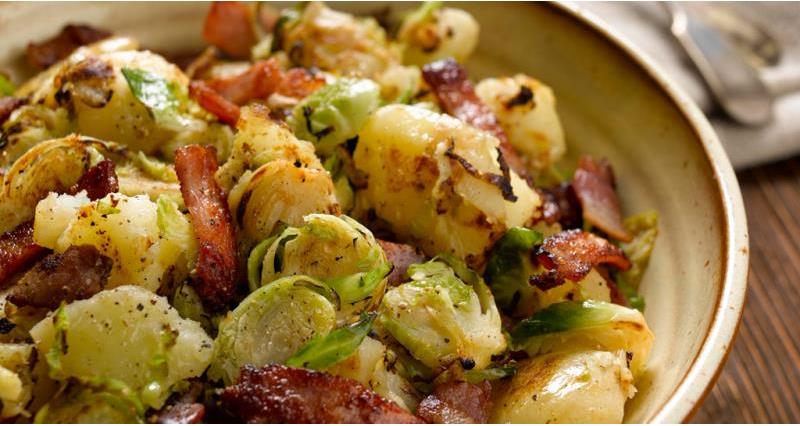 Sprouts aren't just for Christmas, you know, and they're more versatile than you might realise.
Serves: 4
Preparation time: 5 minutes
Cooking time: 15 minutes
Ingredients
650g potatoes, chopped into quarters
6 rashers back bacon, finely diced
250g of Brussels sprouts, shredded
Oil for frying
Ground black pepper
Method
Place the potatoes in a large pan of water and bring to the boil, then simmer for 8-10 minutes or until tender.
Fry the bacon in a frying pan with a dash of oil till crisp, then remove with a slotted spoon and set aside. Next, tip the shredded sprouts into the same pan and stir until wilted and tender.
Once the potatoes are done, drain them and roughly crush them with a potato masher or fork. Tip the bacon and potato into the frying pan with the sprouts, over a low heat, season with black pepper and stir to combine, making sure you incorporate any meaty bits from the bottom of the pan.
Thanks to the Brassica Growers Association, for the recipe!