Leeks are a challenging crop to grow commercially, with not many areas of the UK having suitable soils, but the harvest runs from the first week of July through to the following May.
"I think leeks are still seen as a winter vegetable, but they are very versatile and can be cooked in many different ways," Nick says. "You need a light, free-draining soil so seeds germinate easily, and you also need to be able to irrigate throughout the season."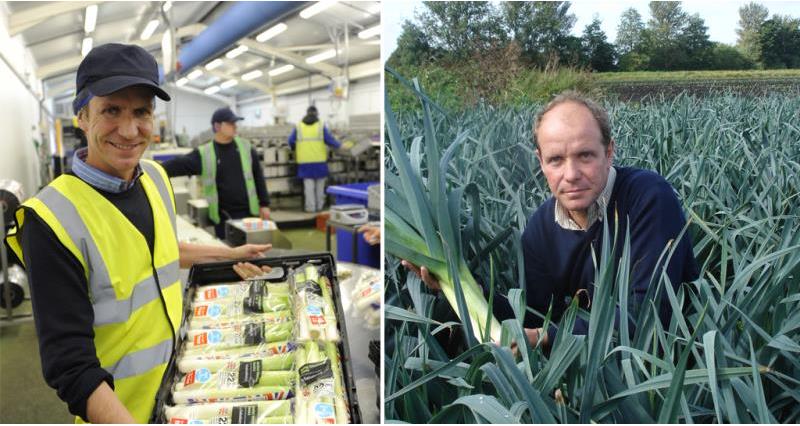 Patrick (left) and Nick Allpress on farm in Cambridgeshire
While leeks thrive in cool climates and can tolerate frost, they need warmth during the growing season, and temperatures below -12C can damage their cell structure.
The introduction of hybrid species over the past decade has enabled the farm to provide a much more uniform crop with lower harvest costs. However, it's still harvested manually.
"There's not a machine that can cut the base, strip the leek and cut it squarely at the top to the UK standard for what our customers now expect," Nick says.
Even the green tops of leeks are great for making nutritious soups - try this Leek and Stilton Soup from our Countryside Kitchen recipe book.