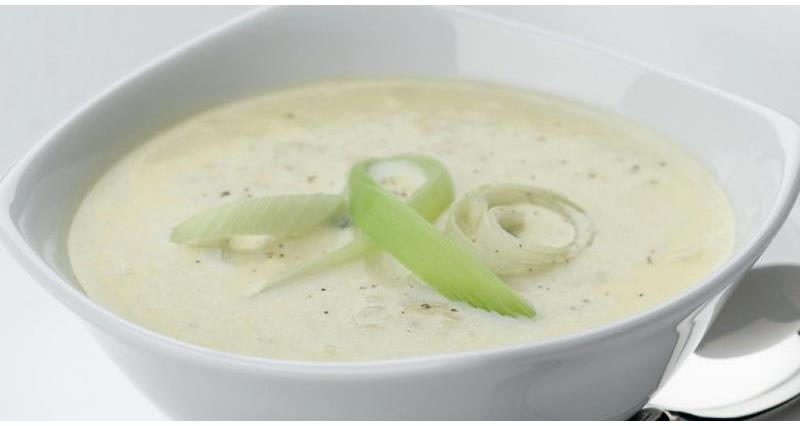 Serves: 6
Preparation time: 30 minutes
Cooking time: 45 minutes
Ingredients
8 leeks, trimmed, washed and finely chopped in a food processor
2 sticks of celery, roughly chopped, with a few strips left for garnishing
50g butter
1 tbsp light and mild olive oil
1 large baking potato, peeled and diced
1.75 litres vegetable stock
150ml single cream
225g Stilton cheese, crumbled
Method
Gently sweat the chopped leek and celery in the butter and olive oil for 5 minutes to soften.
Add the diced potato and stock. Bring to a gentle simmer. Cover and cook for 30 minutes.
Blend in batches in a food processor with the single cream, Stilton and seasonings to a coarse consistency.
Serve topped with strips of cooked leek, and with warm crusty granary bread on the side.
---
NFU Countryside has put together a fantastic collection of recipes for our recipe book called 'Countryside Kitchen.' The book, which contains recipes and some of the stories behind the growers of the raw ingredients retails at £15.95 plus P&P. Members can buy the book for £7.95 plus P&P.
Buy your copy here