Choosing the right tree
Look for a British-grown tree. Find a tree with a healthy green appearance with few browning needles. Needles should be flexible and not fall off if you run a branch through your hand, so raise it a few inches off the ground and drop it on the butt end. Very few green needles should drop off, but expect a few inner brown ones to fall.
Caring for your tree
When you get home, cut half an inch off the butt in order to open its pores. Then keep the tree outside in a cool, shaded place standing in water until you need to bring it inside. When inside, mount the tree in a water-holding stand and place it away from any direct heat. Remember to top up the water every day.
For more information, visit: www.bctga.co.uk
We spoke to Harry Brightwell, secretary of the British Christmas Tree Growers Association (BCTGA), to brush up on our Christmas tree knowledge.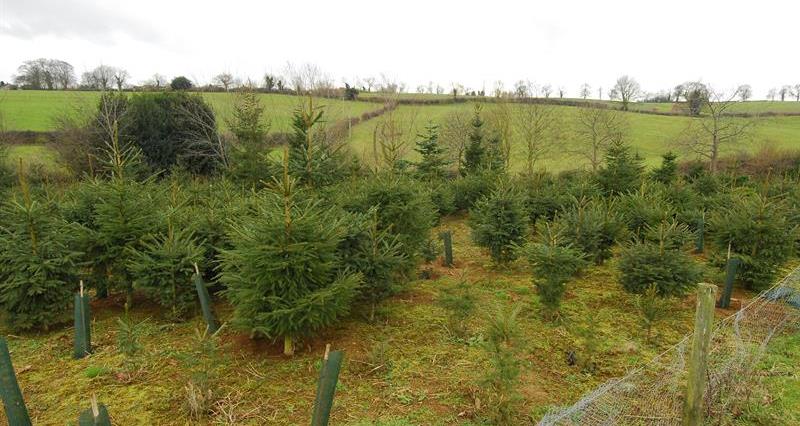 How many Christmas trees are sold every year?
We estimate around six million real Christmas trees are sold annually.
Why do people prefer real trees for Christmas?
Buying a real tree creates a memorable event with family and friends. It heralds the start of the Christmas period and provides lots of fun in finding that perfect and unique tree for that special place in the house. There won't be another tree exactly the same as your magical tree.
The joy and happiness everyone gets from choosing and then decorating a real tree is priceless. As more people become aware of the threats to our planet, they know that buying a real tree is helping the planet absorb carbon dioxide when growing.
A real tree has a carbon footprint that is a tenth of the carbon footprint of an artificial tree, and a real tree won't sit in a landfill site for – what some articles suggest – may be thousands of years once it's finished with.
Does growing Christmas trees provide a good business opportunity for farmers and landowners?
Growing Christmas trees can provide a source of income or diversity for small or large landowners. However, the amount of work involved in growing and caring for Christmas trees (planting, cutting, pruning, shaping, feeding, etc) is high. It takes up to 10 years to grow a six-foot tree, so there's a long wait for any return on investment.
If you could give one tip to someone interested in growing Christmas trees, what would it be?
I would advise that they talk to people who have done it. Our members are happy to pass on their knowledge. There's so much to learn from talking with other members and attending open days to see first hand how to manage the trees.
What is the most popular variety of tree for Christmas trees?
Eight out of 10 trees sold are Nordman fir, and 10-15% are Norway spruce. The remainder comprises Fraser fir, blue spruce, noble fir, lodgepole pine, and some lesser-known varieties.
So why should we buy British when it comes to trees?
Buying British is good for the economy, employment and the environment.
It means money is going into the UK's economy, and helps provide much-needed employment in agriculture. It's also good for the environment in providing shelter for birds and wildlife while the trees are growing.
BCTGA members are asked to comply with a code of practice to ensure the best environmental and sustainable practice, and aim to grow quality Christmas trees that – with appropriate care – will survive the duration of the festivities.