As the RSPB's Big Garden Birdwatch 2021 approaches, Steve and Ann Toon have come up with 40 great ways you can help your garden birds this winter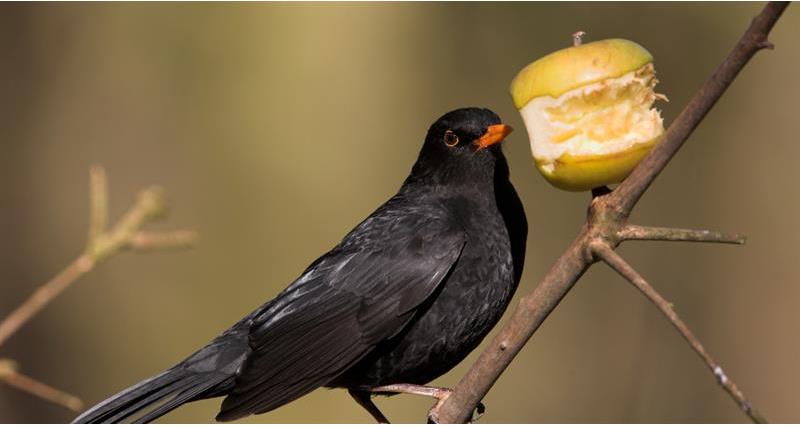 Pictured above: a blackbird on farm
More than half a million people are expected to take part in the world's largest garden bird survey at the end of this month. It's a mammoth effort to help our garden birds at a time of year when they need us the most.
Last year, almost half a million people across the UK spent an hour watching the birds that visit their garden or outdoor space as a part of the RSPB's Big Garden Birdwatch, counting more than 7.5 million birds in total. The Birdwatch takes places at the height of winter (this year on 29-31 January), when harsh conditions force birds to visit our gardens more frequently in the search for food.
Over the event, people are encouraged to take just one hour of their time to watch and note down the birds they see in their garden or local park. The data is then collected by the RSPB and used to help guide and inform its future conservation strategies.
Garden birds need to feed at an accelerated rate in winter and some species need to consume as much as 30 per cent of their body weight during daylight hours simply to survive the season's long, cold nights.
Given the fact that over the past 25 years or so, many garden bird species have seen their numbers dwindle, we've come up with 40 different ways you can do your bit to help the birds in your garden this winter.
1. Birds need a reliable supply of supplementary food to get through the difficult winter months, so try to ensure you offer them a regular delivery service; refill feeders promptly, and twice daily if required when the weather's really bad, as birds need to refuel quickly after very snowy conditions. Stick to a regular feeding time, as the birds will get used to the most rewarding time to come into your garden.
2. Plant your garden with bushes, trees and shrubs that produce berries in winter to provide an extra supply of tasty treats for local and passing birds. Malus, pyracantha, cotoneaster, rowan and honeysuckle all do the trick.
3. With so much emphasis on feeding birds in the cold weather, shelter, which is equally important for garden birds, can get overlooked. The RSPB recommends planting thick hedges such as hawthorn or privet and letting holly and ivy grow in your garden to provide birds with cosy cover to roost in.
4. Aim to provide a variety of different bird seeds, nuts, grains and fats to satisfy the needs of as wide a range of different species as you can.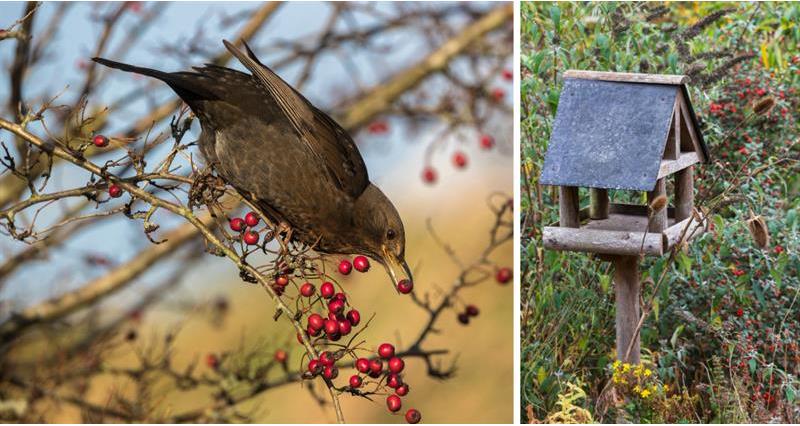 5. If you're starting out, a small selection of hanging feeders and a bird table are an obvious choice to begin with. Try to place these in a bird-friendly, sheltered position; close to nearby bushes, shrubs or trees so the birds can use these as a jumping-off point or seek cover if they feel threatened. Your bird table doesn't need to be architect-designed, a humble 40cm square of plywood with narrow edging should do the job. Experts suggest attaching this to 1.7m post sunk into the ground by about 40cm.
6. If you already have a bird feeding station in the garden, consider moving it to a different suitable location occasionally, to avoid the risk of mess building up and predatory birds getting to know the location too well. Make sure the new spot won't expose the birds to excessive wind or rain, as that will put them off visiting you.
7. Offer live food such as mealworms that are very high in nutrition during the cold months. Birds really do need all the energy they can when temperatures plummet.
8. Have a baking day for birds and knock out a batch of suet cakes studded with the seeds they like – these will get snapped up and act rather like the high-energy bars we humans sometimes eat for a booster. Melt 500g of suet in a large pan and stir in 500g of mixed bird seed, and up to 750g of scraps such as grated cheese, chopped peanuts, sultanas and old biscuit crumbs. Pour into a half coconut shell with a small hole drilled in the base so you can hang it up with a wire. You can customise cakes for different birds: insect cakes for tits, berry cakes for finches and peanut cakes for starlings.
9. If you're not much of a baker, simply put out chopped up scraps from the kitchen such as cheese, the fat from unsalted meat, dried fruit, porridge oats, leftover pastry, cooked rice or pasta.
10. In wet winters, or following a fall of snow, remove very wet or soggy bird food from feeding areas. It's not very appetising for the birds and can quickly rot.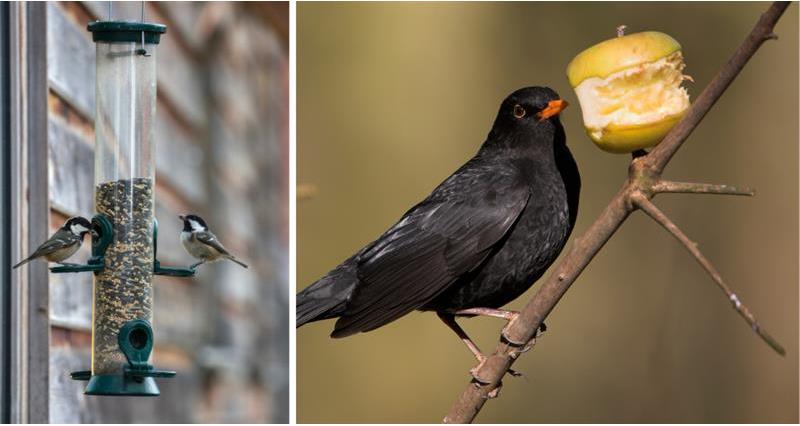 11. Invest in a shallow bird bath. Your garden birds need drinking water and a place to spruce up their feathers, so a bird bath is a good addition to your garden.
12. Cats can be a real threat to garden birds so check your garden feeders are positioned as far as possible away from places where local cats can easily prey on garden bird visitors. Consider attaching a bell to the family cat's collar to alert birds to its presence.
13. Keep bird stations, bird tables and bird baths clean to reduce the risk of birds spreading diseases from one to another. A mild disinfectant or soapy water should do the job.
14. Don't throw all the overripe fruit from last summer and windfall apples on your compost heap. Instead, chop a few up and scatter on the grass for ground-feeding species such as blackbirds, thrushes, redwings and fieldfares. If all your fruit is already safely in the freezer or turned into chutney, dried fruit such as raisins will be equally welcome. Our blackbirds love their daily handfuls of raisins which we put out on the top of the stone wall each day.
15. National Nest Box Week takes place from the 14 to 21 February, when birds begin to think about breeding. Now's the time to check your existing nestboxes are in good condition and are clean. Many birds use nestboxes to roost in and keep warm during the chill winter months.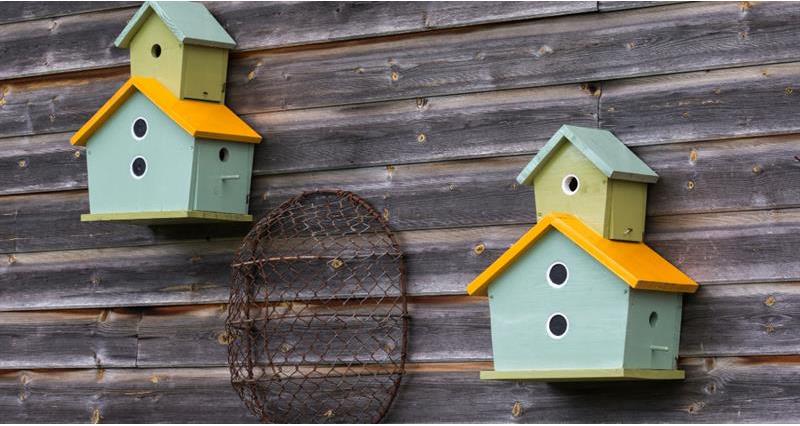 16. Birds like using roofs to keep warm in winter and love keeping snug in any holes. The RSPB suggests that if birds are getting into a hole in your roof and you want to get it fixed, consider filling the gap with a nest-box for a win-win nature-friendly solution.
17. Keep a logpile in the garden this winter. Birds like wrens will enjoy foraging through the pile for insects.
18. When it's freezing outdoors place a small ball, such as a ping-pong ball, in your bird bath. It will float on the surface in the lightest breeze to help garden birds have access to unfrozen water. The other option is to break the ice each morning.
19. When you're clearing paths after a heavy snowfall, clean any snow from your bird table or tray feeders and also clear a patch of snow on the ground where you can scatter seeds for ground-feeding species.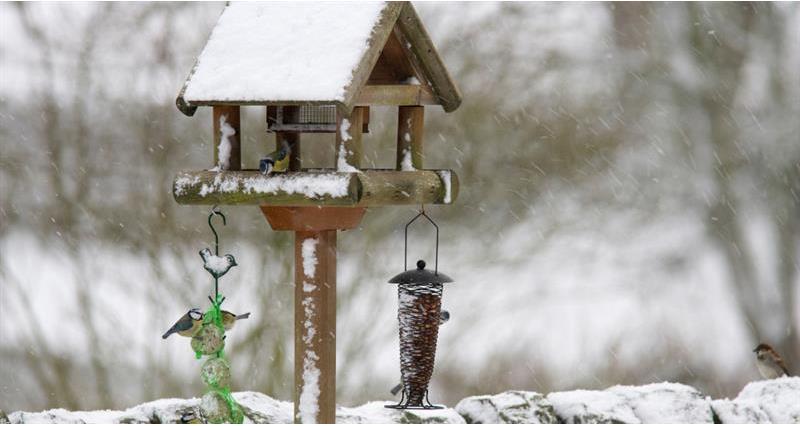 20. Furnish bird boxes with wood shavings – not sawdust – to give roosting birds some extra comfort and warmth.
21. Rubbing fat into the bark of trees in your garden will provide that extra boost of energy for species like treecreepers and goldcrests that forage around the trunk of trees.
22. Please don't buy, or put out, fatballs in plastic netting. It's a no-no for the environment and birds can get tangled up
in them.
23. Don't forget ground-feeding birds such as robins and dunnocks. It's a good idea to put food out for them on wire mesh, or a low tray-style feeder, held just off the ground.
24. The tiny niger seeds that goldfinches love to eat can easily spill out of conventional feeders – an expensive frustration. As these seeds aren't cheap it pays off to invest in a specially-designed hanging feeder for these, to prevent waste.
25. A fun thing to do as a family is to grow sunflowers during the summer, which are then left to go over. Species such as sparrows, nuthatches and finches will enjoy prising the seeds out of the flowerheads at the end of the flowering season.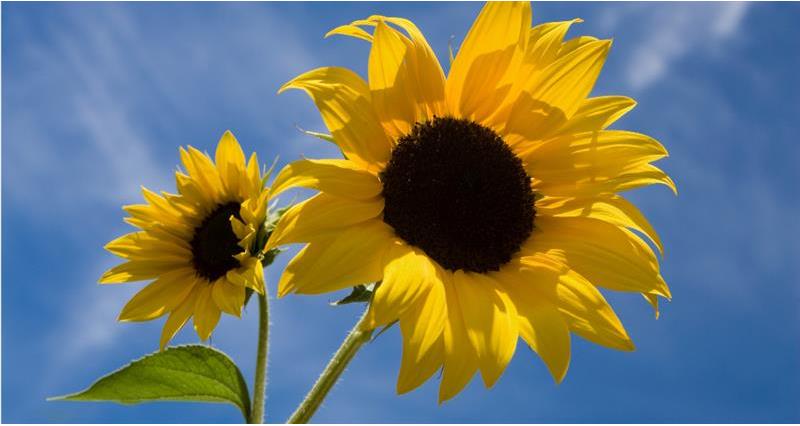 26. With spring around the corner, now's a great time to put up some new nesting boxes in the garden to encourage different birds to breed in your backyard this year. Take care in placing the boxes to ensure they're in the best spot; considering the height at which boxes are placed as well as the location. You'll need to consider whether nearby cover is essential, the direction of the sun and wet winds and the proximity of other bird boxes.
27. No mess bird food mixes may be more expensive but there's less waste with de-husked sunflower hearts. Budget bird food mixes can prove a false economy as they can include more cereal content as filler so try to source a good supplier.
28. Don't be tempted to put the leftover salted nuts from Christmas out for garden birds – salty foods can cause dehydration. Desiccated coconut can swell in their stomachs so that's out too and white bread, which is of little nutritional value, is best avoided as it won't give your garden birds the energy they need. Crumbled up wholemeal bread is okay.
29. Build a bird box. There's a big choice of bird boxes for gardens these days so if you're time-poor you can easily buy them ready-made and good-to-go. But if you fancy making a box one wet weekend you can get guidance here: wildlifetrusts.org/actions/how-build-nesting-box-birds
30. Save the fur from grooming your pet dog, and any spare bits of yarn, cotton, string or wool (cut into short lengths) and place in a handy nesting material dispenser the birds can use in the coming weeks to line their new nests. You can find nesting material dispensers online or create your own from an old peanut feeder. Avoid using pet hair that's been treated for fleas and don't use plastic string or fishing line.
31. Give birds a tropical treat and drain the milk from a whole fresh coconut by drilling two holes in one end. Saw this in half and hang up in the garden.
32. If there's lots of uneaten food around your birding feeding station remove it. An accumulation of leftover food over time could spread disease and may attract rodents.
33. Put up a bug B&B. Anything that attracts more insects will be positive news for the insect-eating species that stop-off for a meal in your garden.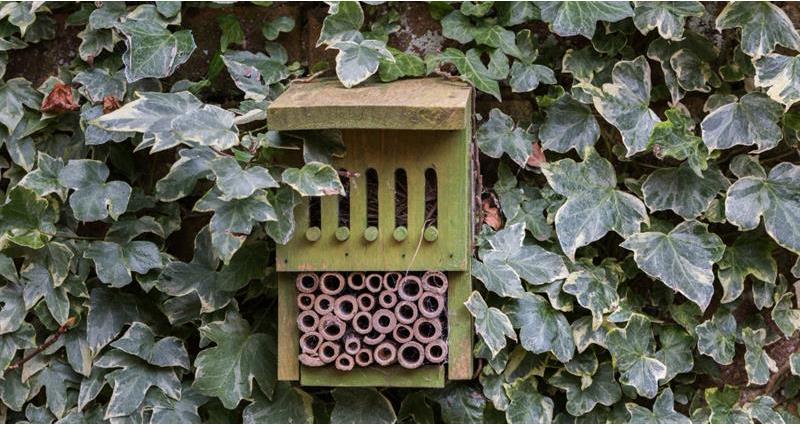 34. Sprinkle some chopped up suet cake and seed under shrubs and bushes for secretive ground-feeding birds to enjoy. Some birds are quite shy and may get pushed out by larger species and be less likely to visit your feeding station.
35. Look out for the greenest options coming to market when purchasing bird feeders and tables. A number are now available using recycled plastics. It may not have an immediate and direct impact on your garden birds today, but could help those of tomorrow.
36. Practise becoming an unkempt gardener and leave some dead heads on your plants, so the birds can enjoy feeding on the seeds. Leave fallen leaves around the place too, as the birds will enjoy foraging for the bugs lurking underneath them.
37. The more you learn about the garden birds that visit your patch the better equipped you'll be to know just what they need to survive the tough winter season. Keep a pair of binoculars and a copy of an informative bird book handy like 'The RSPB Pocket Guide to British Birds' by Simon Harrop, to get you started.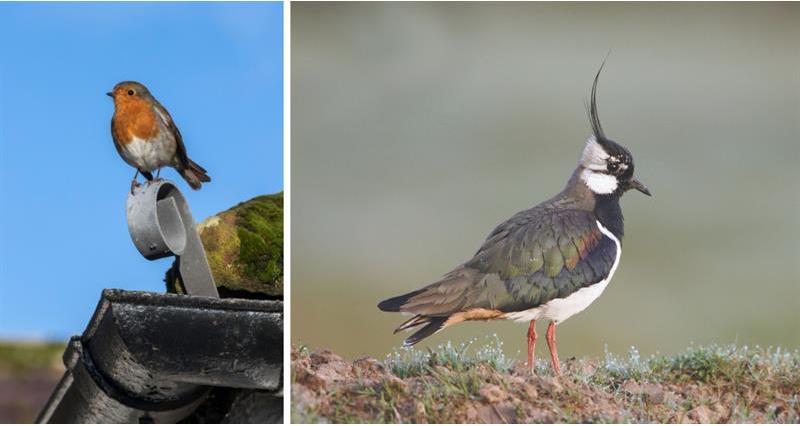 38. If you need some extra advice on looking after your garden birds, the following websites should have it covered: RSPB rspb.org.uk and British Trust for Ornithology (BTO) bto.org.
39. Don't stop feeding the birds once the better weather comes and spring arrives. Your garden birds will benefit from your helping hand right through the year and especially at breeding time when there are more mouths to feed. Bear in mind it's not a good idea to put out whole peanuts in the spring as these may choke baby birds.
40. Last, but not least, don't forget to register to take part in this year's Big Garden Birdwatch and add your data to the national picture of how garden birds are faring. You can get all the details of how to take part from the RSPB website and it only takes an hour of your time over the weekend of January 25 to 27. Good luck and happy garden bird-watching.
Big Farmland Bird Count
And if you have more than a garden, we're encouraging you to get behind the Big Farmland Bird Count which takes place from the 5-14 February 2021.
This important initiative offers a simple means of recording the effect of any conservation schemes currently being undertaken by farmers and gamekeepers on their land. This may be supplementary feeding or growing wild bird seed crops and game cover crops.
Farmers and gamekeepers are vital in helping to ensure the future survival of many of our most cherished farmland bird species such as skylark, yellowhammer, corn buntings and wild grey partridges.
They are responsible for managing the largest songbird habitat in this country, but frequently their efforts to reverse bird declines are largely unrecorded. They believe the Big Farmland Bird Count will help to remedy this.
There are three main simple steps needed to take part:
Count your birds! On a day between the 5 and 14 of February, spend about 30 minutes recording the species and number of birds seen on one particular area of your land/ farm.
Submit your results online, through the Big Farmland Bird Count website.