Pippa Greenwood identifies her top 10 flowers which are available from British shores this spring.
If you look into your own back garden right now there are likely to be a good few early spring flowers but, chances are, there aren't that many and the selection isn't all that great.
So, with Mother's Day and Easter in mind, rather than ravaging the garden, why not opt for gorgeous 'home-grown' blooms – that's UK-grown, not back garden. You'll find that the selection available is much wider, yet they've still got that fantastic freshness that only a gorgeous posy, bunch of flowers, or elaborate bouquet can bring.
A staggering 90% of the flowers bought from florists, supermarkets and wholesalers are imported, so why not do your bit for our UK growers by choosing UK-grown flowers to brighten home and hearth this spring? Even this early in the year there are people growing fantastic flowers in the UK, some will be produced under protection of polytunnels or glass, but many will be grown outside. Ask before you buy – they should be available from local florists and supermarkets but the biggest selection of UK-grown cut flowers are usually available from mail-order suppliers, so it couldn't be easier!
We're all getting better at thinking about travel-miles when it comes to food, so why not apply the same logic to cut flowers? The precise range available will vary from location to location and maybe even with weather conditions, but whatever you get, they'll be gorgeous!
Here are some of my seasonal UK-grown floral favourites, but you'll find others, too. I've included a brief description, and also made a mention of what each is said to symbolise – it might help you with making your selection!
Tulips
Red, yellow, orange, purple, white, black, pink, yellow, cream, green and single colours, bi-colours, and striped. These stunning flowers often open out
slightly as they age, revealing a contrasting coloured central 'eye'.
Symbolises: A bouquet of tulips is said to symbolise elegance and grace, but many of the individual colours have their own meanings, too.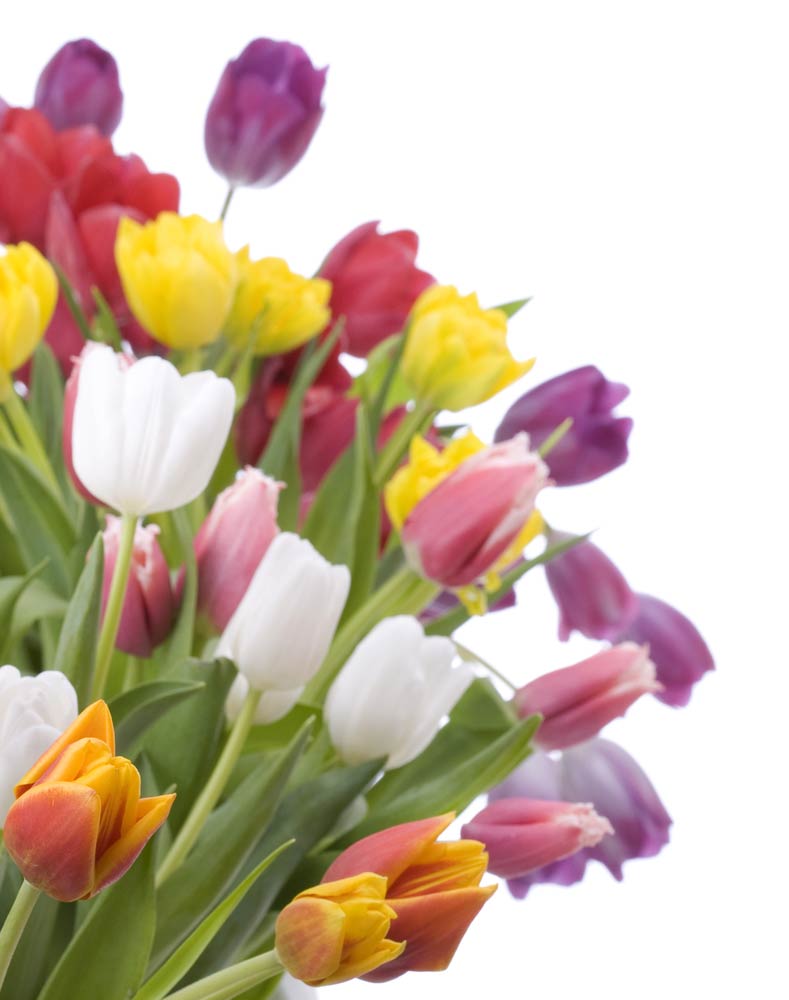 Violets
Rich purple to dark lilac and occasionally even white, with pretty multi-petalled heads and many with a lovely scent, this is a flower that's perfect for a posy.
Symbolises: Everlasting love, innocence and modesty.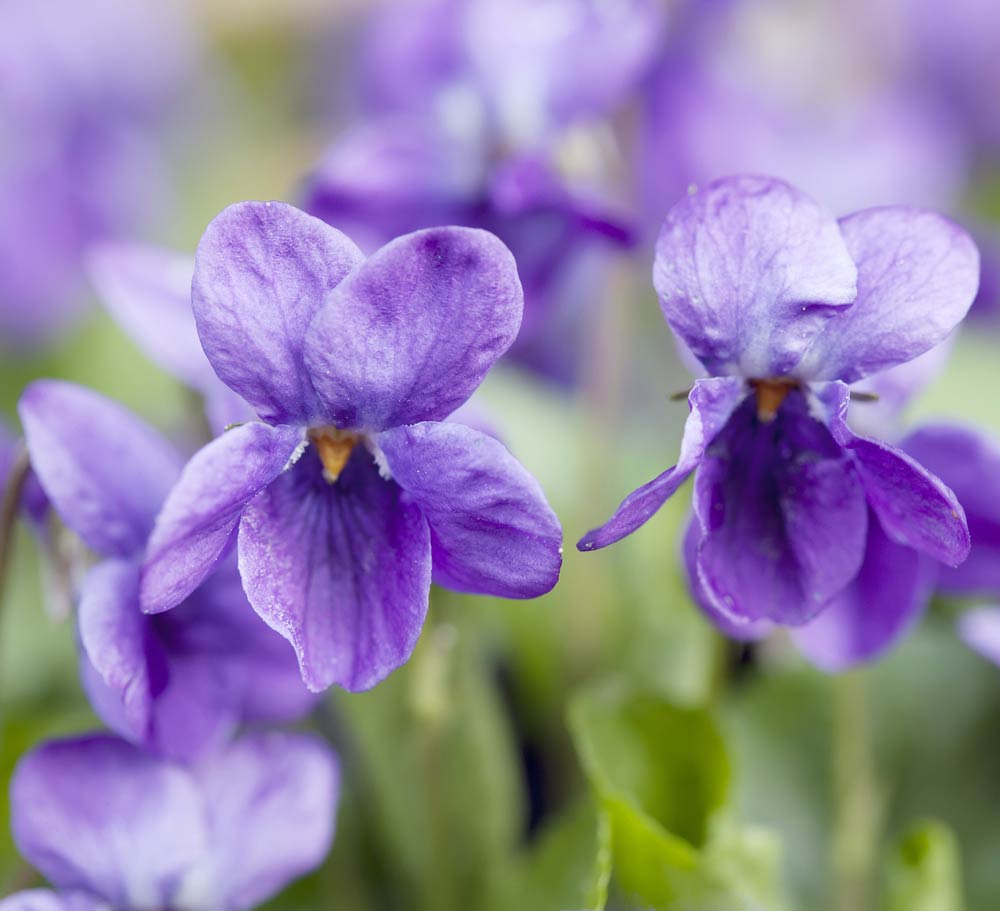 Alstroemeria
Often with intricate lined contrastingly-coloured venation on the petals, alstroemeria are available in many colours including white, cream,
yellow, salmon, red, purple and pink. Their exotic good looks explain their common name of Peruvian Lily.
Symbolises: Friendship and devotion.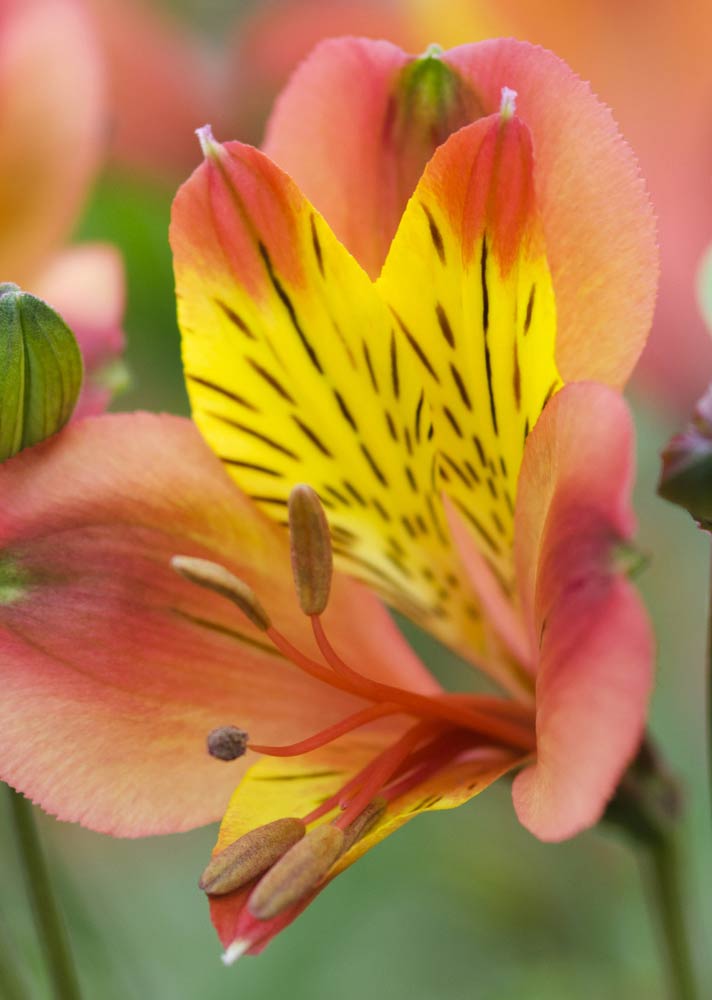 Muscari
Small, tight heads like upturned bunches of beautiful blue or white miniature grapes, these are a perfect flower to add depth of colour and cottage-garden charm to a posy or smaller bunch.
Symbolises: Confidence and power, but also mystery and creativity.
Amaryllis
These large, striking trumpet-shaped blooms can create real impact and are often available in a range of colours including red, white, cream, pink and bi-colour.
Symbolises: Determination, pride and great beauty.
Keep your blooms in tip-top condition
Buy flowers as close as possible to the day they're needed.
If you are not giving them away immediately, re-cut the ends and put them in fresh water.
Use room-temperature water. But, if you want to speed up opening a little, use lukewarm water.
Whether they're on their way to the lucky recipient, or you're that lucky person, always avoid putting cut flowers close to direct sunlight, a direct heat source or in a draughty spot.
As soon as the flowers are in their permanent home, re-cut the end of each stem using sharp scissors or secateurs, then remove any foliage that will be below the water line, before putting them in fresh water, adding flower food, if provided.
Most flowers last even longer if you re-cut the stem ends every few days and replace the water, too.
Hellebores
With their petals often delightfully marked and freckled, mostly in shades of white, cream, pink and purple, principally single but sometimes double, I love hellebores for their more informal look.
Symbolises: A rather controversial flower – some say it represents anxiety and scandal, others suggest tranquillity and peace!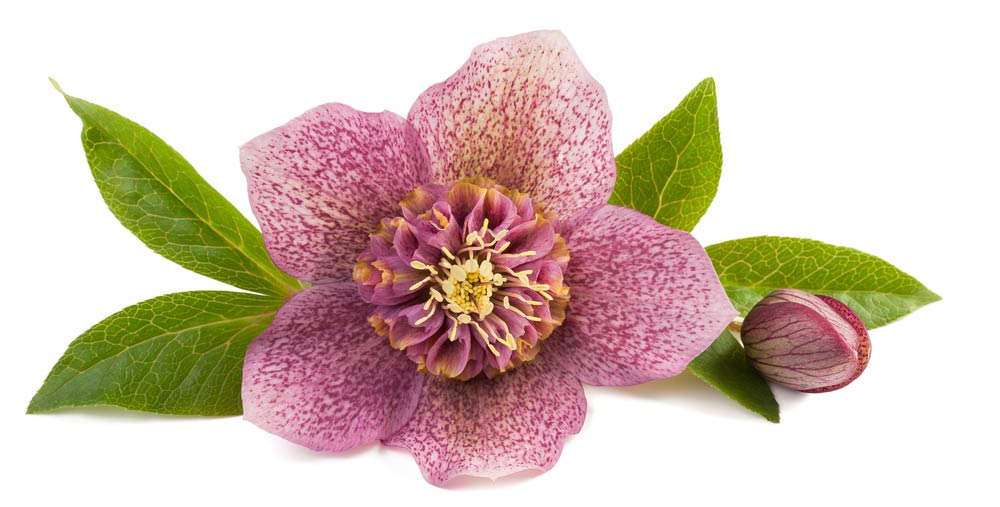 Narcissus
The classic golden yellow daffodil has numerous cousins, offering orange trumpets, singles, double, multi-headed and also stunning combinations of white and orange, or even pure white. The jonquil types have a phenomenal perfume, too.
Symbolises: A bunch of daffodils is said to ensure happiness and good fortune. New beginnings, too.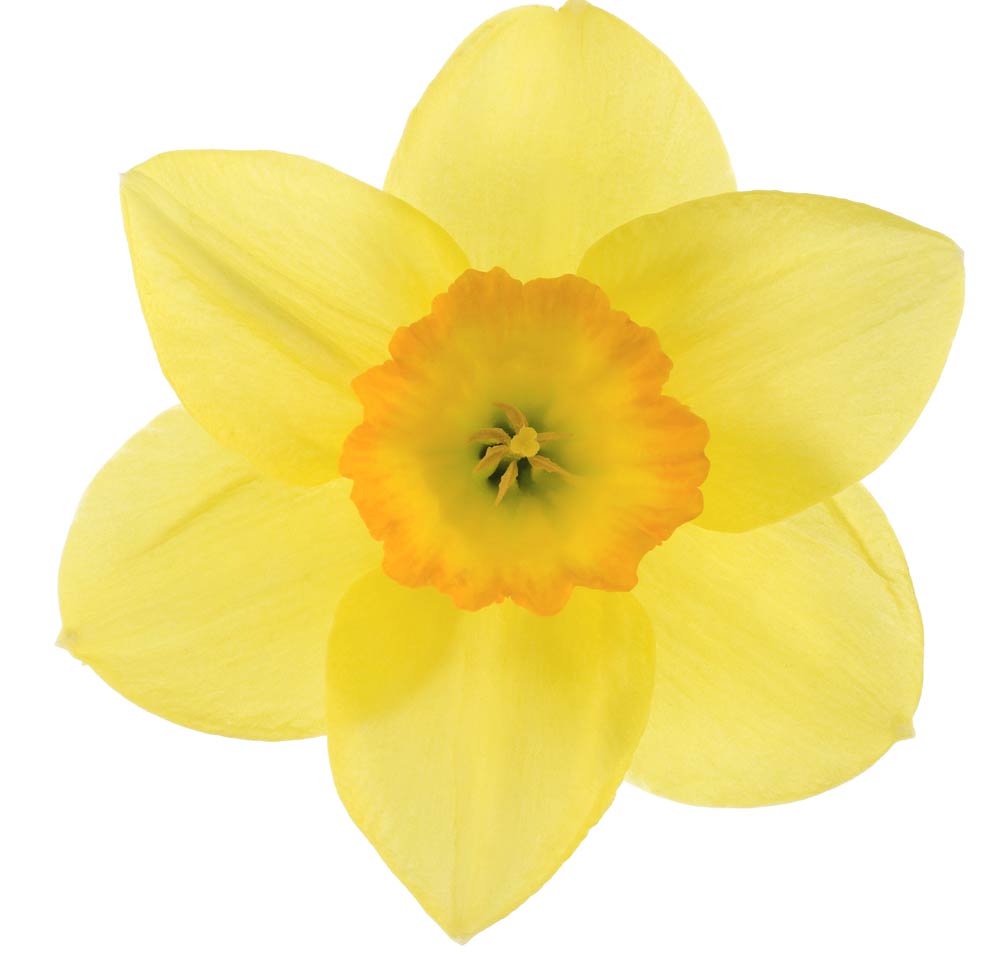 Ranunculus
Orange, red, yellow and white. A wonderful legend explaining the common name of 'Coyote's eyes' tells us that a coyote was playing catch and throw with his eyes, and an eagle snatched them away. The coyote could no longer see and made eyes from a nearby ranunculus. These full, sometimes almost pom-pom flowers, have a light-hearted prettiness that's hard to beat.
Symbolises: Dazzling charm
Freesias
My absolute favourite cut flower, largely due to the phenomenal perfume. Freesias are available in many colours including cream, white, red, pink, lilac and yellow. Most are single but there are some doubles. They open sequentially, meaning that, with care, you may get up to three weeks of colour and perfume from a bunch of freesias.
Symbolises: Innocence and friendship.

Anemones
For serious, informal impact. Available in many colours including white and jewel-bright purple, pink and red. With a seriously long history, it is said that Aphrodite on seeing the red blood from her wounded lover, Adonis, transformed it into a red anemone so that he could live forever as a flower!
Symbolises: Protection against evil and ill wishes. Forsaken or forgotten love and affection.

Foliage and woodier inclusions:
Arum italicim (variegated)
Pussy willow
Contorted hazel
Eucalyptus
Rosemary
Spurge
Cornus
Pippa Greenwood is a trained botanist and a regular presenter on Radio 4's Gardeners' Question Time. Find her online at pippagreenwood.com