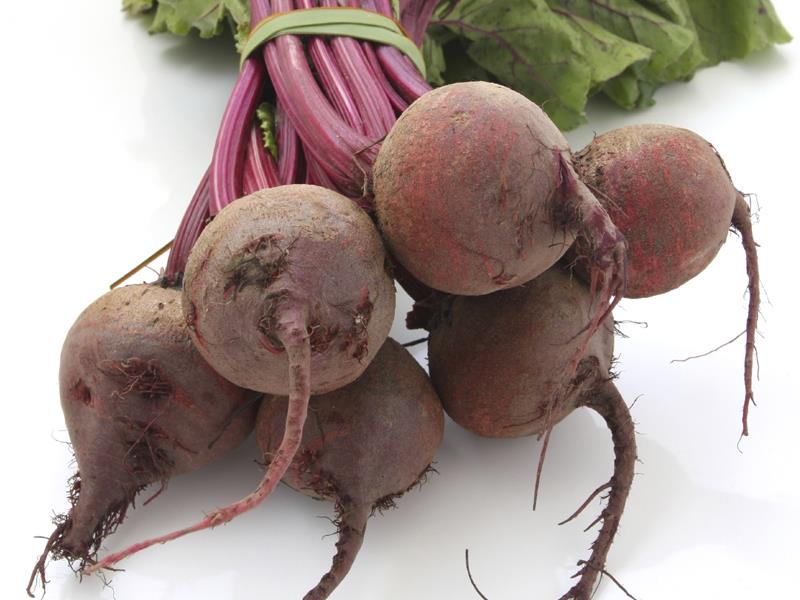 James Foskett Farms are based near Woodbridge in East Suffolk and have been growing crops in the Deben Valley for more than 50 years. They have dedicated 13 hectares of its 800 hectares of land to growing beetroot in 2016.
"Beetroot is all organic on this farm, and organic cropping is an expanding side of the business," says farmer, James Foskett.
The farm consists of sands and sandy loam soils, which benefit from a maritime climate with it being located close to the East Coast, giving its crops the ideal growing conditions.
Beetroot is grown in a seven-year rotation and can produce, on average, 750 tonnes in a year. The crop is planted in March and April ready for harvest between July and October.
"We de-stone the land and form raised beds before drilling the seeds in four twin lines, giving us eight rows of beetroot within a 72-inch bed," explains James. "Irrigation is crucial during the growing season as it prevents scab forming on the skin which is caused if the beetroots dry out too much, so it's essential they're watered in a timely manner, which is vital for quality."
The biggest challenge for James is trying to keep the weeds under control. In order to do to this, he uses a stale seedbed where the weeds are encouraged to grow prior to being burnt off with a flame weeder just before being drilled. Then as soon as the beetroot can be seen growing in their rows, the beds are mechanically hoed every two weeks. James' team of workers will also hand weed in between the twin rows where the hoe is unable to get to.
The beetroot is harvested with a potato harvester. A quarter of the beetroot is then sent straight to the factory at G's Fresh where all the beetroot is marketed, and the remaining beetroots are put into a clamp and covered in straw, keeping the vegetable cool and dry for many weeks. This allows James to feed his beetroot into the market over the winter.
James Foskett Farms also produce potatoes, onions, sugar beet, carrots, cereals and other organic vegetables, and is hugely committed to environmental responsibility, as well as wildlife and conservation enhancement.