Countryside deputy editor Lorna Maybery meets a family offering lambing experiences in Lincolnshire and recommends 10 other locations to enjoy this ritual of spring.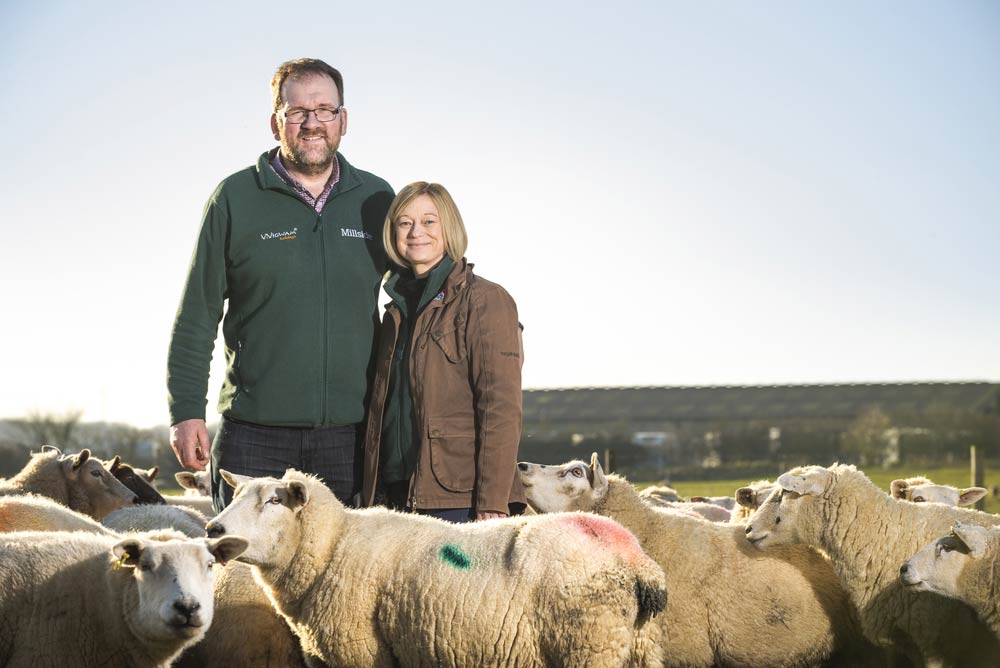 The Elnor family has not been afraid to diversify on their farm, and, following a successful move into holiday accommodation, they are embarking on a new business venture – lambing experiences.
Steve Elnor's family have owned Mill Farm at Barkstone, Lincolnshire, since the 1930s and it was predominantly a dairy enterprise until recently. Now Steve, and wife Fiona, who works as a vet, run the farm as a mixed enterprise with sheep, beef cattle and some arable crops plus a holiday site for the Caravan Club and holiday cabins which they run as a franchise through Wigwam.
Steve explains: "We will start at 9am and meet in the games room next to the cabins and run through an introduction. Then we'll go and see if anything is lambing. We obviously can't actually promise they will see a lamb born, but there will be lambs for people to see and get hands-on with.
"People can get involved in bedding down, feeding, moving the sheep around and bottle-feeding lambs, especially for the children. They can help to move them from the pens and into the fields. It's so lovely to see the lambs go out on the grass for the first time and skip and jump about. The morning will also be led by what people want and the questions they ask."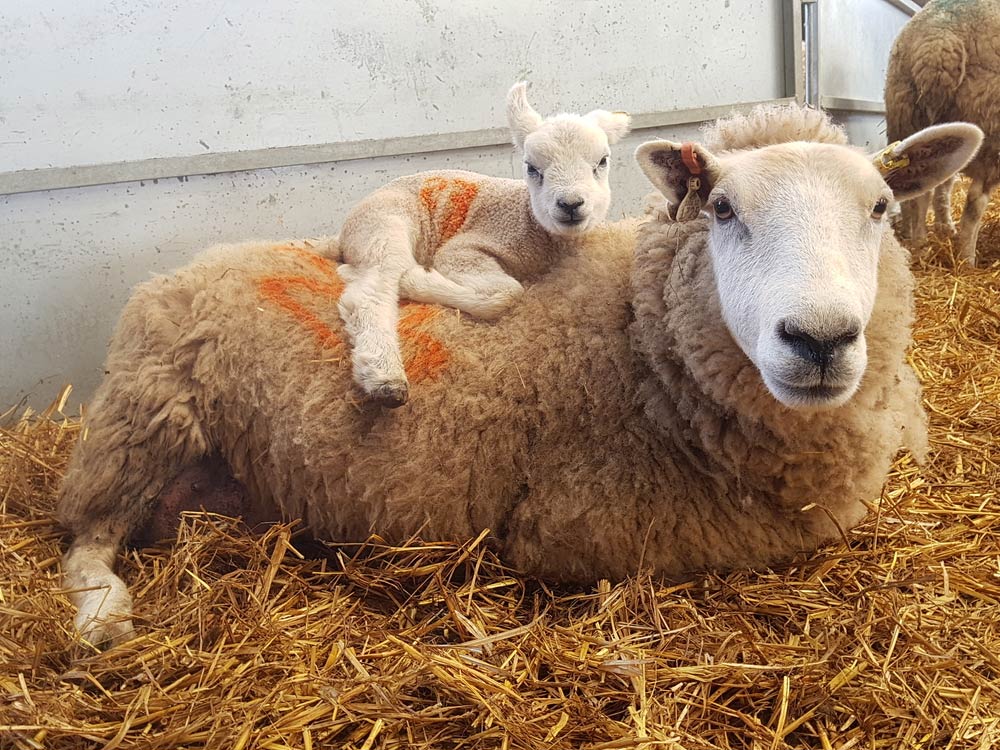 The first part of the day ends with a lovely two-course lunch made and delivered by the village pub, The Stag, a popular watering-hole for visitors to the farm's cabins, which has a great reputation for its food.
"Because we know how many of our visitors go to the pub to eat, we thought it might be nice for them to bring a meal up to the cabins for lunch as part of the day," says Steve.
Steve hopes that visitors will remember their experience for a long time to come.
"British farmers want nothing more than to show people just how well they care for their animals, what goes into raising them for food, and why it's so important to buy British and support local. Here in Lincolnshire, we are at the heart of rural food production.
"I hope that visitors will go away having had a once-in-a-lifetime experience witnessing lambs being born, but also with a changed attitude towards British farming."
Further information:
The lambing experiences will take place on the following dates from 9am to 1pm: 21, 22, 26, 28 and 29 March and 2, 4, 5, 9 and 11 April.
The cost is £35 for adults, £20 for under 16s (or £13.50 per head for younger children if sharing a meal between two). Due to the hands-on nature of the experience and risk of infection, it is not open to women who are pregnant.
Find a lambing experience near you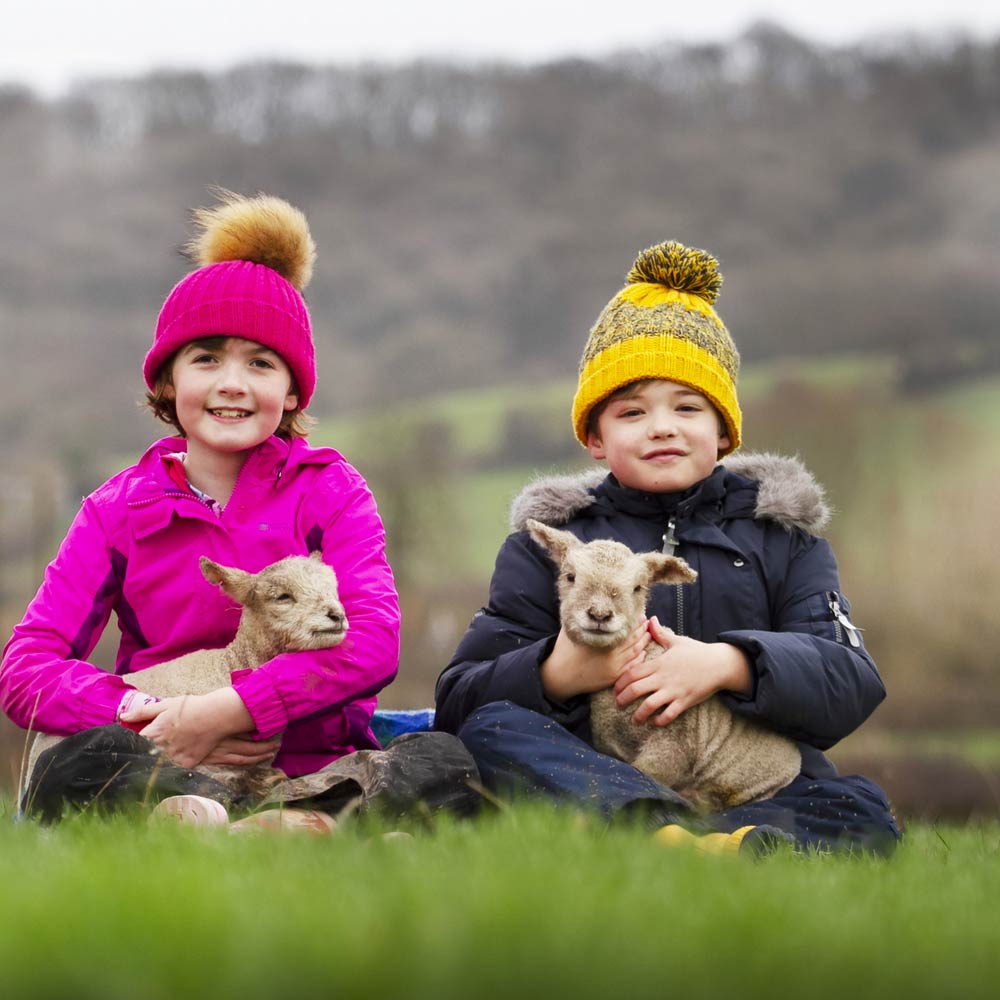 Park Hall Farm

Oswestry, Shropshire
Visit: parkhallfarm.co.uk
Tel: 01691 671123
Email: aW5mb0BwYXJraGFsbGZhcm0uY28udWs=
Lamb experience: 4-19 April
Along with bottle-feeding some of the older lambs, visitors can also enjoy an Easter egg hunt, a detective hunt and indoor and outdoor play.

Cwmcrwth Farm

Llandeilo, Carmarthenshire
Visit: cwmcrwthfarm.co.uk
Tel: 01558 669160
Email: aW5mb0Bjd21jcnd0aGZhcm0uY28udWs=
Lamb experience: 23 March–mid-May
Visitors can bottle-feed lambs, enjoy a cuddle with them, and help name them and, as they get a little bigger, they can be halter-led to the field for a nibble of the grass.

Cotswold Farm Park

Cheltenham, Gloucestershire
Visit: cotswoldfarmpark.co.uk
Tel: 01451 850307
Email: aW5mb0Bjb3Rzd29sZGZhcm1wYXJrLmNvLnVr
Lamb experience: 8 February–19 April
With daily talks from the team about lambing, access to the lambing shed and bottle-feeding of lambs and kids, there's plenty to learn at Cotswold Farm Park. Visitors will also enjoy holding chicks and rabbits, feeding the other animals and visiting the adventure barn.

Broadlees Farm

Swingate, Dover
Visit: broadleesfarm.com
Tel: 07764 463948
Email: bGl6emllcGhpbGxpcHNAYnRpbnRlcm5ldC5jb20=
Lamb experience: 4-19 April
Not usually an open farm, Broadlees opens over the Easter holidays to educate and inform visitors about lambing. A fun, enlightening experience for all the family, you might hold a lamb or see one being born.

Church Farm

Downham Market, West Norfolk
Visit: churchfarmstowbardolph.co.uk
Tel: 01366 382162
Email: ZW5xdWlyaWVzQGNodXJjaGZhcm1zdG93YmFyZG9scGguY28udWs=
Lamb experience: 13 February–4 May
With four bottle-feeding sessions every day, children (and adults!) can get some hands-on experience with the lambs. There are lots more animals to visit too, along with an adventure playground, tractor rides and donkey treks.

Matlock Farm Park

Near Two Dales, Matlock
Visit: matlockfarmpark.co.uk
Tel: 01246 590200
Email: aW5mb0BtYXRsb2NrZmFybXBhcmsuY28udWs=
Lamb experience: 27 March–19 April
From the beginning of April, visitors can join in with feeding lambs daily; there will be daily egg hunts led by a very friendly Easter bunny, along with treasure trails, pony rides and interactive animal fun.

Broom House Farm

Wallington, Morpeth
Visit: broomhousefarm.co.uk
Tel: 01670 774830
Email: aW5mb0Bicm9vbWhvdXNlZmFybS5jby51aw==
Lamb experience: 4-19 April
Broom House Farm's lambing experience includes a tractor ride, a guided tour of the lambing shed, bottle feeding and a visit to the lamb hospital. It's also possible to book a 'lambing apprentice' experience too, for even more hands-on action.

Kings View Farm

Little Kingshill, Bucks
Visit: jcfarming.co.uk
Tel: 07817 817474
Email: aW5mb0BKQ0Zhcm1pbmcuY28udWs=
This lambing season, Kings View Farm is offering a VIP experience, with two hours hands-on with the lambs, including feeding, cuddling and the chance to see a lamb being born (if possible!).

Kirkwood Cottages & Fishings

Dalton, Lockerbie
Visit: kirkwood-lockerbie.co.uk
Tel: 01576 510200
Email: [email protected] kirkwood-lockerbie.co.uk
Lamb experience: Usually between May and August
A fun experience with real farm interaction, children can meet the lambs and bottle-feed them, as well as feeding the chickens and collecting their own eggs. Kirkwood also offers a three-day lambing residential course, for those who'd really like to immerse themselves in the experience.

Stay Lambing Live

Wharton, Kirkby Stephen
Visit: staylambinglive.co.uk
Tel: 01768 371229
Email: cmFjaGVsQHN0YXlsYW1iaW5nbGl2ZS5jby51aw==
Lamb experience: March and April
Featured in the BBC TV series Lambing Live, with Kate Humble and Adam Henson, this family-run, working farm boasts 850 breeding sheep. They love to welcome visitors to experience everything from lambing a sheep to bottle-feeding.