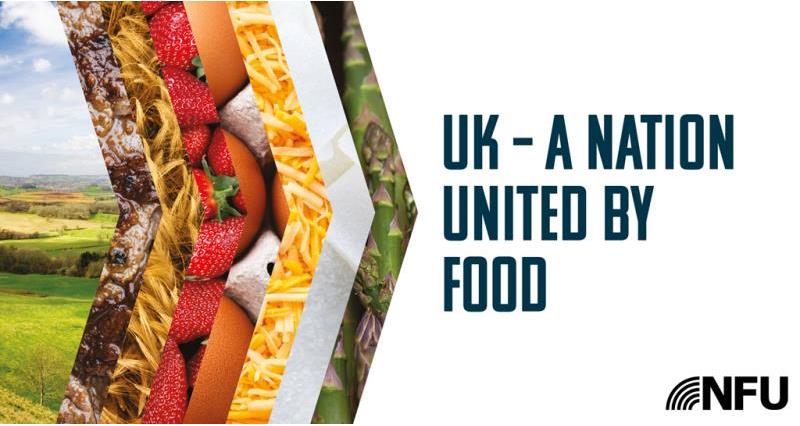 With Brexit on the horizon, there has never been a more important time to talk about food. The NFU's new food report, UK: A Nation United by Food, has been sent to hundreds of MPs around the country to open up the discussion about the future of food in Britain.
Focusing on four key areas – moral imperative, health and nutrition, integrity and standards and working with nature – the document raises important questions about what Britain needs for a thriving domestic food industry.
Moral Imperative: This section looks at the challenge of feeding a growing global population, the development of new technologies and making the most of productive land.
Health and Nutrition: Here the NFU considers the UK's diet, the rise of obesity and the pressures on the NHS.
Integrity and Standards: This looks into the UK's current food policy system, global food standards and imports and exports.
Working with Nature: This section discusses the reliance on healthy natural systems for food production and diversity in the global food supply base to manage risks due to natural environmental extremes.
In the report NFU President Minette Batters says: "I want this document to be the start of a conversation with food producers, food processors, politicians, retailers, policy makers and consumers – in short, with everyone who has an interest in food – because we need to work together to help plot the course for the future of food in Britain. If we do this, then the benefi ts – economically, socially and environmentally – will be great."