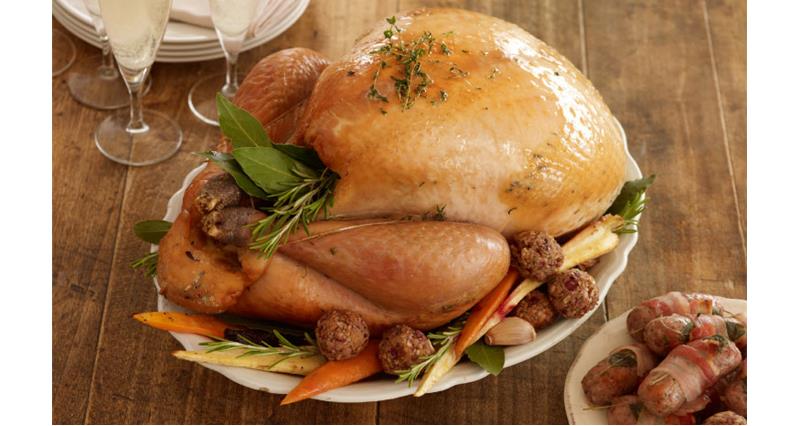 Cooking a turkey for Christmas can be a nerve-wracking experience...but don't worry - just a bit of preparation and a sprinkling of knowledge can help ensure you get the best possible flavour from your bird.
Of course, no Christmas dinner is complete without stuffing and a good selection of vegetables. And if you work with what's in season you can find a wide variety of British produce to go with your British turkey.
Visit your local farm shop or farmers market for a delicious range...and why not add a lovely British wine to the mix?
Cooking tips
We've put together a few 'How to' guides to help you perfect your Christmas dinner
Useful recipes