Red Tractor is the largest food standards scheme in the UK, covering all of the areas that you care about; animal welfare, food safety, traceability and environmental protection.
What does the Red Tractor logo mean?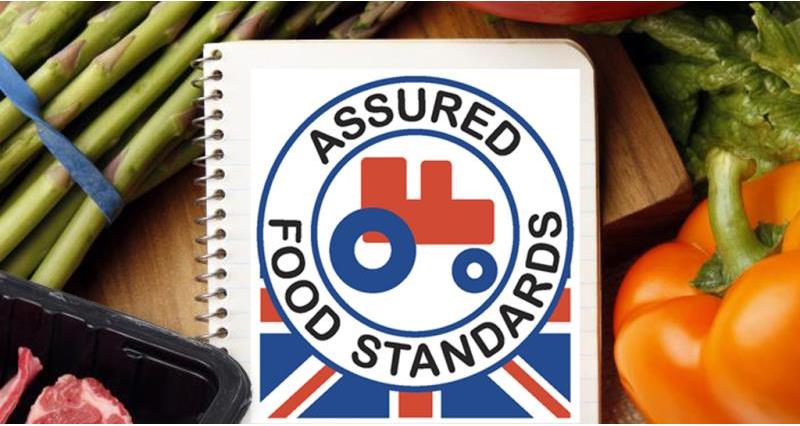 Food and drink bearing the Red Tractor logo has been produced responsibly to some of the most comprehensive and respected standards in the world and is regularly checked by independent experts from farm to pack. The Red Tractor logo means that you can trust the food you eat.
The Red Tractor standards cover:
Traceability
Red Tractor operates world-leading standards on tracing your food from farms to pack.
All users of the logo have to keep comprehensive records of their Red Tractor products and are regularly inspect to ensure that this is happening. The flag in the Red Tractor logo tells you where your food has come from, so the union flag tells you it has been farmed and prepared in the UK.
Food safety
When you buy food for yourself or your family, you want to be able to trust that it is safe and produced to high safety standards. Red Tractor makes sure that everyone using our logo applies rigorous standards of food safety and hygiene to the way your food is produced – from farms to pack.
Animal Welfare
We know it is important to you that farmers protect the health and welfare of animals. Red Tractor standards make sure that our farmers have the knowledge and skills needed to look after animals, understand their needs and that the animal's health and welfare is maintained by frequent checks.
Red Tractor standards mean that animals have enough space, and safe and comfortable housing or shelter.
Just like you, our animals need a nutritious diet to stay healthy. Red Tractor standards require that all animals have unlimited access to fresh, clean drinking water and are provided with well balanced meals
All Red Tractor farmers have to keep a written health plan for their animals
Environmental protection
Farmers under the Red Tractor scheme must use responsible farming methods to minimise the risk of pollution.
This means making sure that any pesticide and fertilisers that are used are stored safely and are applied correctly

Read more...