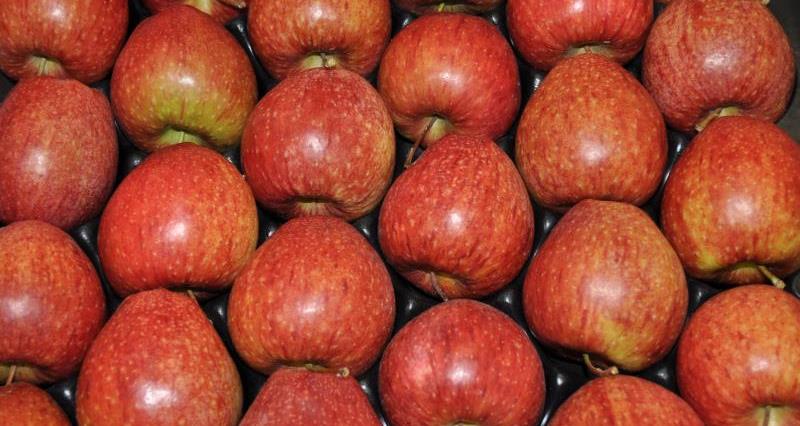 Gemma Bower discovers why English-grown apples are simply the best!
We have a strong foundation in Britain for growing remarkably delicious apples, and English apples have long been renowned for their outstanding quality and flavour. The mild British climate, together with regular rainfall, allows a variety of different apples to grow slowly; and therefore develop exquisite taste.
In the UK, a considerable proportion of eating apples are commercially grown in the South East; however, there are a few orchards located in other parts of the UK.
"This is largely due to light levels," explains Adrian Barlow, chairman of English Apples and Pears (EAP).
"There are some grown in the north, but the volumes are relatively small as apples need a lot of light in order for them to develop good colour, both on the outside and inside."
Orchards today have developed considerably in the past 30 years; this is largely due to the introduction of dwarf rootstocks, which reduce the height of the trees to 2.5-3 metres tall.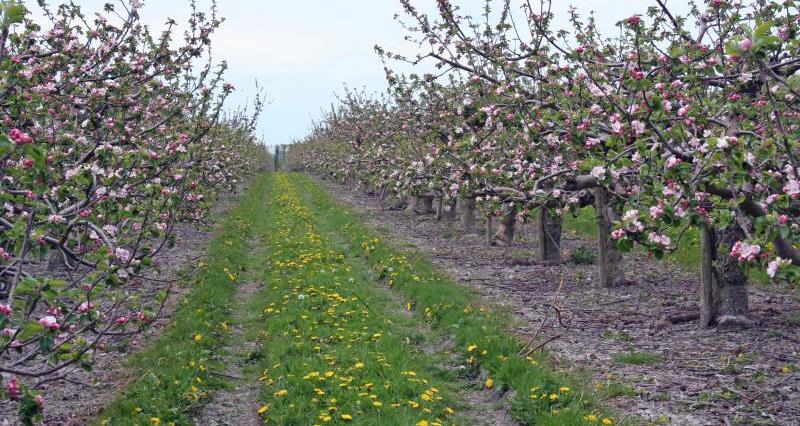 Above: A Bramley orchard in blossom
This not only speeds up the picking process, but also enables the optimum level of light to enter the trees.
There are a number of varieties grown commercially for eating in Britain; Gala is the largest group, producing 65,000 tonnes a year, followed by Braeburn, Cox and then by a number of smaller and newer varieties, including Jazz and Kanzi, to name a few.
Dominating the cooking apples market is the English apple Bramley. Producing 85,000 tonnes a year, Bramley apples are renowned for their strong and tangy flavour when cooked.
Apples are picked by hand between the end of July through to October, depending on the variety. Generally, 90% of the apples will be sold to be eaten fresh, and the remaining 10% will be graded out for juices or ciders. A proportion of eating apples will go straight to the retailers' shelves and the rest will go into controlled atmosphere stores so that they can be fed into the market over a number of months.
"Getting the storage conditions right is vital, this is so that the apples will come out in perfect condition" says Adrian. "These controlled conditions will result in the taste and appearance, including texture and juice mirroring an apple that has just been picked off a tree."