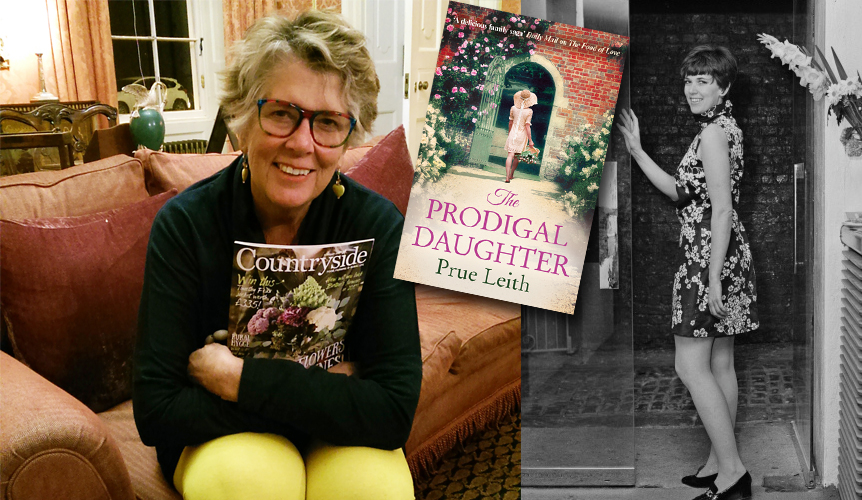 Food expert Prue Leith has been announced as Mary Berry's replacement on the Great British Bake Off.
In this month's edition of Countryside magazine, Prue talks to Martin Stanhope about her decades in the business, her dream week in the countryside and a surprise legacy…
Here are some highlights of the two-page interview:
Do you think as a nation we're more in tune with our food?

There seems to be less frozen ready meals in the supermarkets now, but more pre-prepared food and that's really helpful. Mashing potatoes, for example, takes ages and frozen mash is just potatoes and it's really good.

I think manufacturers have become quite clever at giving us prepared food that's healthy too. But what I think is sad is that poor people are still not eating well – the gap seems to be widening between rich and poor – because of poverty and availability. If you can't drive and your bus service has been cut, then often you just rely on ready meals from your corner shop.

There's a whole generation of people who didn't learn how to cook at school, so they feed their children with what's available to buy and, too often, that's pot noodles and pizza.
You've been quoted as saying that too often cooking is a 'spectator sport' – how can we change that?

Everyone's interested in it but far fewer people actually cook. Many people say they like football, but it doesn't necessarily mean they play it. The same is true with cooking. This is me on my soapbox: I honestly believe we should be teaching our kids how to cook at school; it's almost more important than teaching them to add up.
Unless you can cook, you can't feed yourself cheaply – you won't know what to do with a handful of pulses and an onion and a couple of carrots. If you know how to cook, you can turn that into a cheap but nutritious and delicious meal.
Want to read more? Join Countryside here.
: Prue's seventh novel, The Prodigal Daughter, is out now in hardback, published by Quercus - part of her Food of Love trilogy. The paperback will follow in May.