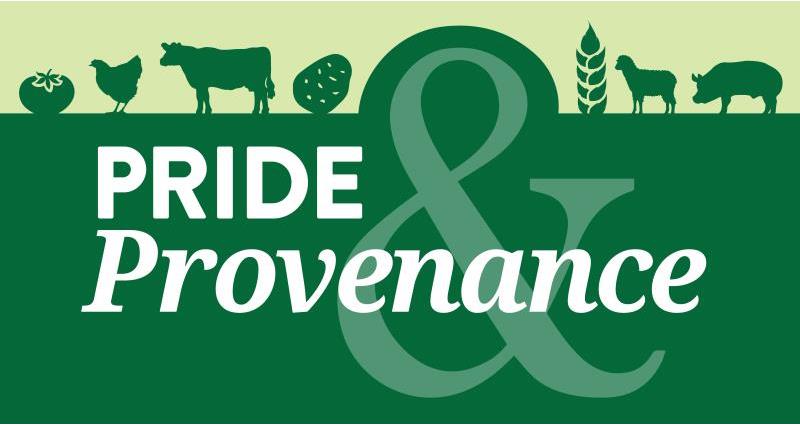 Pride & Provenance, an ambitious campaign promoting the strength and value of the agri-food sector in Yorkshire has launched at the Great Yorkshire Show.
NFU Deputy President Minette Batters announced that the campaign is already supported by 57 companies from across the north east region. Collectively these companies generate more than £2.5 billion in turnover and employ 23,000 people.
Speaking at the launch, Ms Batters said: "We are talking about a hugely important sector for Yorkshire, and I know that locally there is the drive and enthusiasm to do even more. Delivering some of the highest quality food in the world, local food producers should be our suppliers of choice, but to achieve that we need to shout even more about what we do. I'm delighted to see this collaborative approach being embraced in Yorkshire."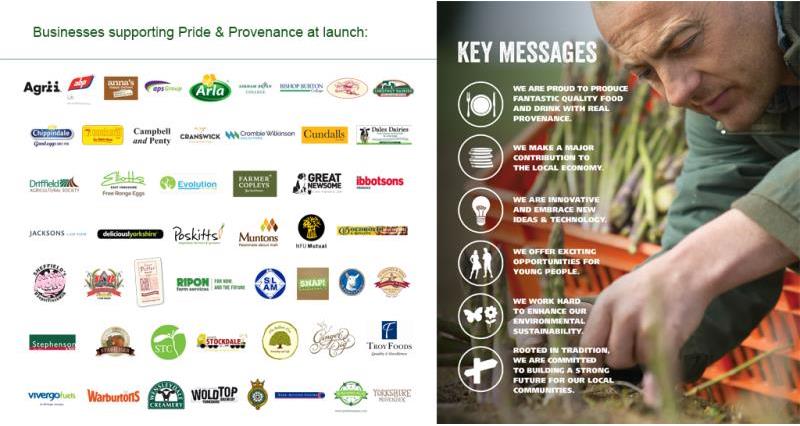 NFU Regional Director Adam Bedford said: "At a time of economic and political uncertainty, it is more important than ever to highlight the intertwined nature of the agri-food chain and its social, economic and environmental value. It is time for everyone in the chain to work together to make sure MPs understand how important our industry is, what we already contribute and how much more we could do if we get the Brexit process right.
"Pride & Provenance is designed to help us achieve that and we have been delighted with the response we've had. We already have support from companies across Yorkshire, including farm businesses, food and fuel processors and manufacturers, brewers, machinery dealers, agricultural societies and agricultural colleges."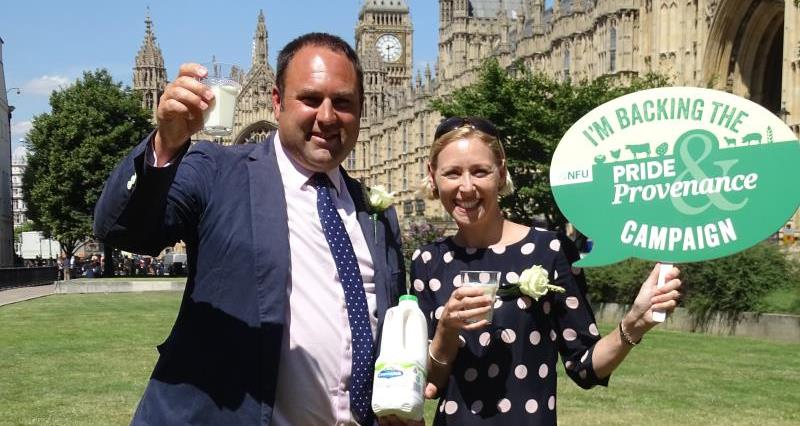 Arla Foods' Tom Rawson and Alex Dalgleish show their support for the campaign at a pre-launch event in Westminster
The campaign will act as an umbrella for lobbying and promotional activity over the next two years, bringing farmers and other members of the supply chain together to work with MPs and talk about local food production with members of the public.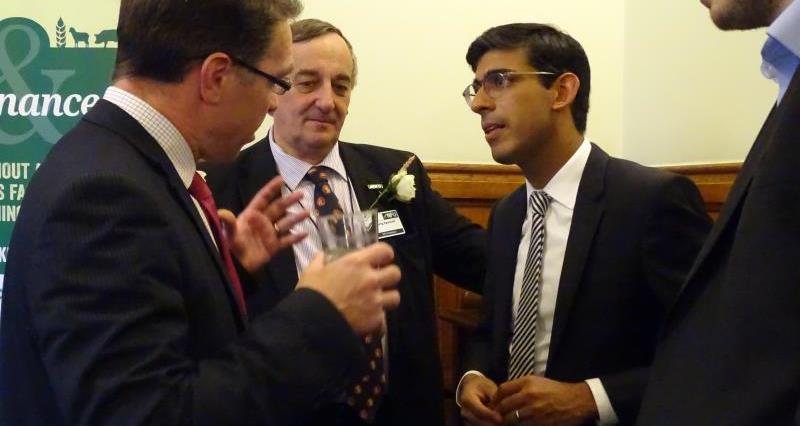 L-R: James Farrar, Chief Executive of the York, North Yorkshire and East Riding Local Enterprise Partnership; NFU President Meurig Raymond; Rishi Sunak MP