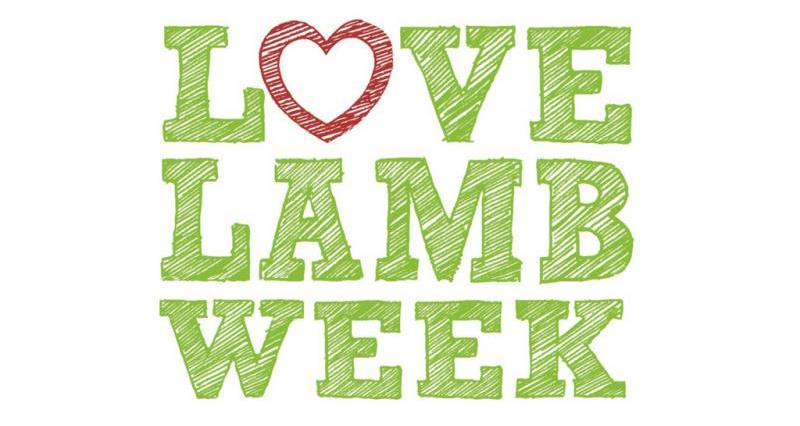 Love Lamb Week calls for a break with tradition, changing traditions to put lamb back on plates all year around. That's the key call as Love Lamb Week returns for its fourth year from 1 to 7 September 2018.
While tradition sees the country eating more lamb at Easter, Britain typically produces the highest volume of lamb during the last six months of the year, with a peak of supply from September through to December.
National Sheep Association Chief Executive, Phil Stocker, said: "Later in the year is a great time to buy flavoursome lamb. Just like daffodils in bloom, typically the further north in the country you go, the later in the year the lambs are ready for market because of the seasons and the length of our country.
"Tradition has conditioned us to buy lamb at Easter and in the spring, with many shoppers probably unaware that the volume of our home produced lamb increases towards the autumn. With Love Lamb Week landing in the first week of September, it's a perfect time for our industry to remind people to eat lamb year round."
Isle of Man based young sheep farmer Kirree Kermode, aged 32, explained: "When people pick up a lamb leg steak in a supermarket, rugged coastlines and heather covered moorlands don't typically spring to mind – but there's a good chance that's where the lamb they're buying has been produced. I'd like consumers to be aware that when they're buying lamb they're supporting some of our country's most beautiful countryside.
"On the Isle of Man we start lambing in April, with most of our produce ready for market in July. This helps us avoid the worst of the weather and get the most from the grass growth, with our lambs being almost 100 per cent grass fed. I'm proud to help people learn how important lamb is to our environment and our economy, and I'd encourage everyone to get involved with Love Lamb Week."
Not only is British lamb a healthy source of protein, rich is vitamins and minerals, lamb leg steaks are also quick and easy to cook. Give our minty lamb leg steaks a try...
Minty lamb leg steaks with potato and watercress salad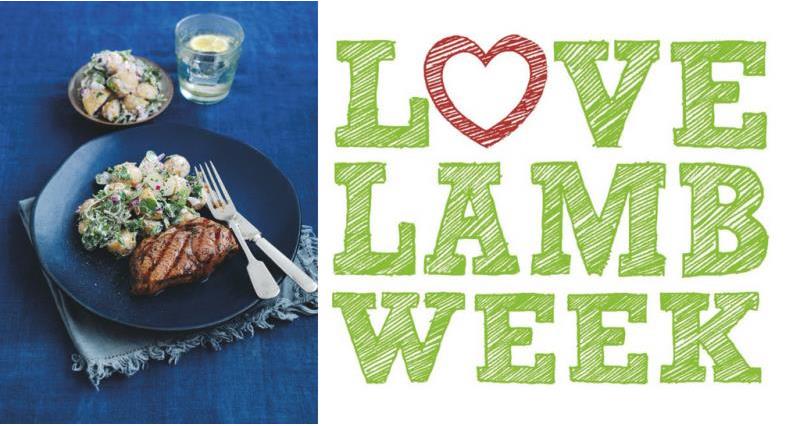 Serves: 4
Preparation time: 10 minutes
Cooking time: 12-16 minutes

Ingredients:
4 lean, boneless lamb leg steaks
For the marinade:
15ml/1tbsp rapeseed or sunflower oil
10ml/2tsp prepared mint sauce
15-30ml/1-2tbsp balsamic vinegar
For the salad:
900g/2lb small new potatoes, quartered, cooked and cooled
45-60ml/3-4tbsp low fat Greek yogurt
Grated zest and juice of ½ lemon
1 small red onion, peeled and finely chopped or 2 spring onions, finely chopped
1 garlic clove, peeled and finely crushed
2 large handful watercress leaves, rinsed
30ml/2tbsp freshly chopped flat-leaf parsley
Salt and freshly milled black pepper

Method:
To prepare the marinade, in a large, shallow bowl mix all the marinade ingredients together. Season. Add the lamb, coat on both sides, cover and set aside.
For the salad, in a large bowl mix all the ingredients together, season and set aside.
Cook the lamb in a non-stick griddle pan on the hob, or under a preheated moderate grill, or on a prepared barbecue for 6-8 minutes on each side – until any meat juices run clear.
Serve the steaks with the salad.