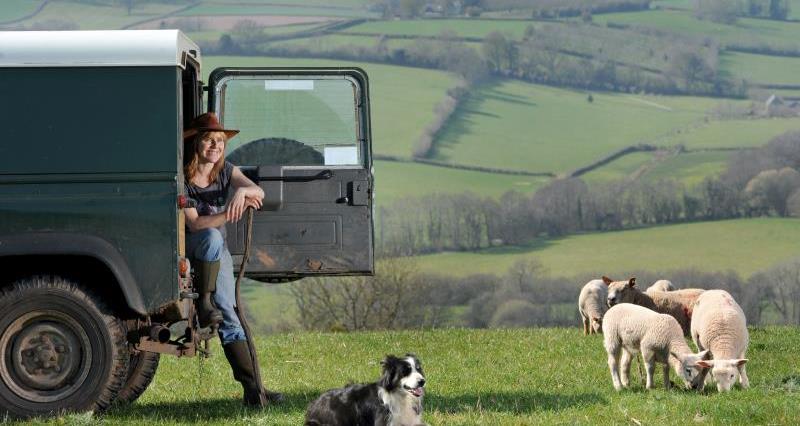 Kate Beavan runs Kate's Country School along with husband Jim on their farm in Monmouthshire. The family first came to the nation's attention after hosting Lambing Live for the BBC in 2010.
Since then, the farm has diversified into running courses in traditional country skills, from cider making and preserving to shearing and lambing. So what goes on during a typical week and why does Kate feel diversification is so important?
She says:
I don't really have a typical day. Maybe a bit of continuity when teaching animal welfare and conservation at college (three days a week) but each day is different and I wouldn't want it any other way.
This week we've been hay-making, sorting lambs for market and combining elderflower cordial with cider. Jim is always a keen volunteer to quality control alcoholic experiments and we are now being encouraged to sell some of the 700 gallons of cider we make, rather than drink it and give it away. With no added water, yeast or sugar, it's bound to be part of our five a day!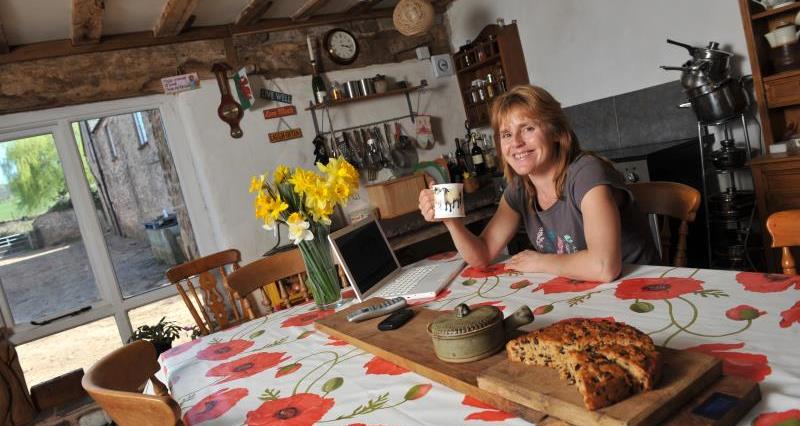 The encouragement is coming from Farming Connect as we've become one of their demonstration farms. The current environment for agriculture is challenging and various projects are on-going here to help improve efficiency, with regular open days to share our findings with other farmers.
These projects are also embedded into our courses and include reducing lameness in sheep and anthelmintic (wormer) resistance. I've even created a poo laboratory in the classroom (you may not be as excited about this as I am…).
Kate's Country School is part of our family-run, 300-acre, traditional mixed farm in stunning Monmouthshire. A farmstead has been here since the 12th century and we have many lovely, historic buildings including the classroom, set above the 17th century cider house.
When originally thinking of diversification, courses seemed an obvious choice, combining the seasonality of farm life alongside our expertise and qualifications.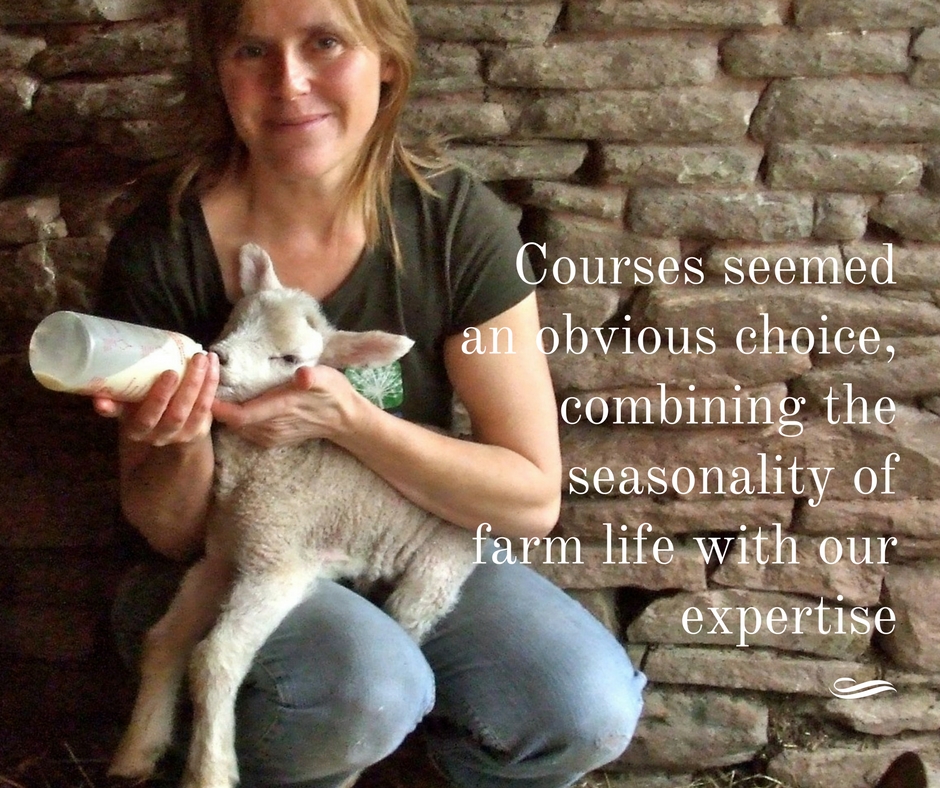 Although hosting BBC's first Lambing Live in 2010 set our launch plans back, it provided a fantastic marketing opportunity, with lambing courses now being one of the most popular. We also won a tourism award for promoting the breathtaking landscape, managed by Welsh farmers, to three million viewers. Many of our visitors will stay in local B&Bs, so we are bringing tourists into the community.
I think one of the most rewarding aspects of running courses is seeing students develop confidence in the space of a day: even more so when students return year-on-year for further training.
Complete novices on shearing courses confidently shearing four sheep at the end of the day - turning a sheep over and treating feet following instruction results in beaming faces and pride. Our students also leave the courses knowing we are only a phone call away for on-going advice.
With a new website launching later this year and plans for 2018 to include 'Really Rural Weddings', life here is never dull - it helps having a cider house on tap!