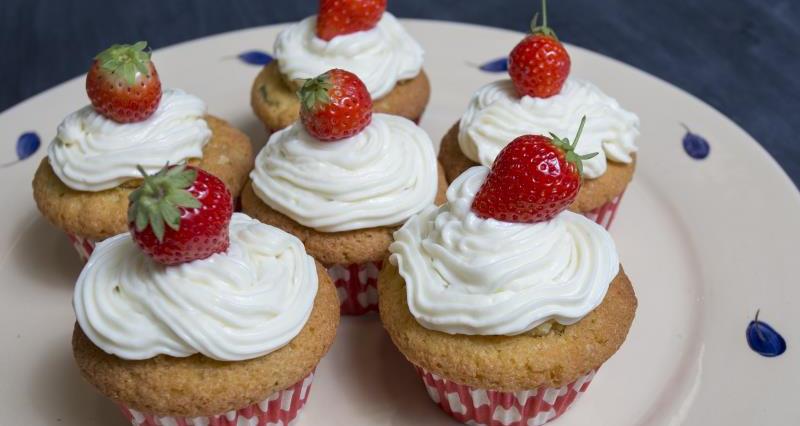 The royal wedding couple have been tucking into a lemon and elderflower cake this weekend as part of their wedding celebrations. Perhaps we should all be inspired to get baking and showcase the flavours of the season with strawberries and cream, elderflower and gooseberries or rhubarb and custard.
What better way of reflecting the best of British than by using all British ingredients and baking something special. There's so much in season now to tempt us but don't forget the basic ingredients too. We all buy British flour, butter and eggs but not everybody knows you can also buy British sugar. As a country, we're 50% self-sufficient in sugar employing nearly 10,000 people from farmers to road hauliers and processors. Sugar made from sugar beet tastes the same as sugar processed from the more widely known sugar cane, but by buying Silver spoon Granulated, Castor sugar or Icing sugar you can support the local industry and local jobs.
Why not make a treat fit for a new princess and try these Basil and Strawberry cupcakes.
Basil and Strawberry cupcakes
Ingredients
175g British caster sugar
175g British unsalted butter
3 medium British eggs
175g British self-raising flour
14 British basil leaves, chopped into small pieces
12 tsps. British strawberry jam
180g soft full fat British cream cheese
50g British icing sugar
1tsp vanilla extract
12 small British strawberries
Equipment essentials
12 cupcake cases
12 hole muffin tin

Method
Preheat the oven to 180°/160° fan. Place 12 cupcake cases in a 12 hole muffin tray.
Cream together the caster sugar and butter until pale, light and fluffy.
Beat the eggs and half the flour into the mixture for 1-2 minutes.
Add the remaining flour and chopped basil and fold into the mixture, making sure not to knock any air out.
Divide the mixture into the cake cases and bake in the oven for 22-25 minutes until golden and the tops spring back when touched. When cooked remove from the muffin tray and place on a wire rack to cool.
Once the cupcakes are cool, cut out a circle in each cake, add in a teaspoon of jam into each and cover back with the cut out cake piece. Find out how to make your own jam using British fruit and sugar here.
To make the icing beat together the soft cream cheese, icing sugar and vanilla extract until well combined. Either with a piping bag or pallet knife add the icing to the top of the cakes and finish with a strawberry on top.