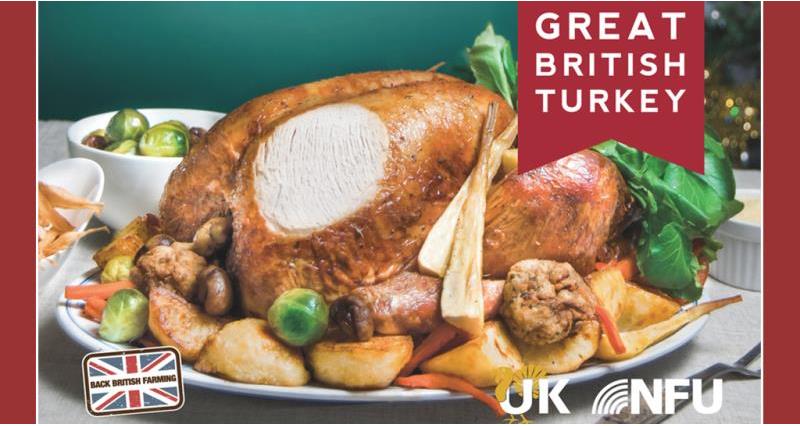 In our recent Back British Farming newsletter, we asked you, the supporters of British farming, to share with us your top tips for cooking the Christmas turkey.
Here are some of your most popular tips.
Preparation Tips
Remove the turkey from the fridge to allow to get near room temperature before cooking
Make sure you know the weight of your turkey before it goes in the oven to avoid over cooking or under cooking the turkey
Cooking Tips
Sit the turkey on top of some chopped onions, carrots and celery in the baking tray to keep the turkey off the bottom of the tray – this will make excellent gravy too!
Put some butter and herbs underneath the skin before cooking to ensure the turkey stays moist and flavoursome
Add half a lemon to the cavity
Cook the turkey upside down to keep the turkey moist during cooking
Finally, and most importantly, once the turkey is cooked allow it to rest for at least an hour