With Britons seemingly unwilling to labour in our fields, there's a stark question – who exactly will pick our crops and process our food in the future?
A survey by the NFU showed that numbers of seasonal workers coming to work on British farms has dropped by 17%, leaving some businesses critically short of people to harvest fruit and veg. Britain needs some 80,000 seasonal workers to harvest the nine million tonnes of fruit, vegetables and flowers produced each year, and another 13,000 are needed to prepare poultry for our Christmas dinner tables.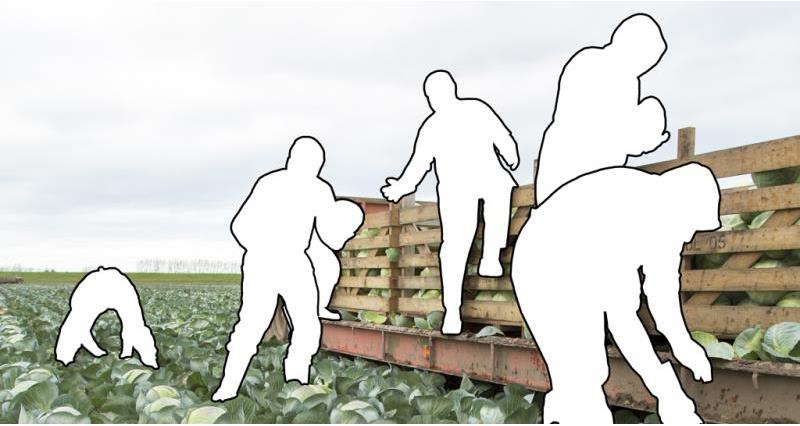 The startling fact is that currently more than three-quarters of the workers picking, processing and packing our fruit and veg come from eastern Europe. Almost 60% of the seasonal Christmas workforce plucking and packing our much-loved festive birds come from beyond our shores.
The industry needs commitment that there will be sufficient numbers of permanent and seasonal workers from outside the UK post-Brexit. The food and farming sector, worth £112 billion, provides the raw ingredients that feed the nation and there must be recognition of its importance to the UK economy.
NFU President Meurig Raymond says "it's crucial for the government to ensure farming has access to a competent and reliable workforce, now and post-Brexit. The supply of seasonal workers for 2018 and 2019 seasons is now in jeopardy, says the NFU. It takes time to recruit large numbers of people, and overseas workers need to feel confident that they will be allowed to come and work in the UK in future. The government must therefore, as a priority, establish a system to enable sufficient recruitment of seasonal labour before Brexit."
The NFU says that the government must provide clarity, as a matter of priority, on the status of EU nationals living and working in the UK, given that many permanent workers in the agri-food sector are EU nationals.
Find out more about the NFU's work on Brexit issues such as labour and trade here.