Back British Farming Day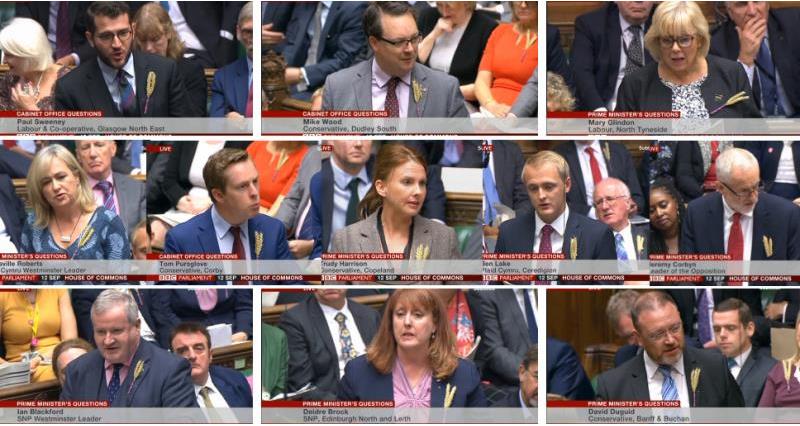 Back British Farming's signature wheat-pin badge was highly visible in Parliament on Wednesday 12 September with 140 MPs plus the Shadow Cabinet showing their support for the campaign by wearing the bespoke wheat pin badge. It was good to see MPs wearing the badge at Prime Minister's Questions showing their support for food and farming.
Scheme agreed to ensure there are agricultural workers to pick our crops in 2019 post Brexit

The NFU have been asking the Government to ensure there are schemes in place to enable farmers to employ workers from overseas to pick crops, particularly fruit and vegetables post Brexit, given the uncertainties around employing labour from overseas. Farmers and growers have seen worker availability tighten over recent years with a ten per cent shortfall this summer leading to some media stories of produce being left unpicked.
The Government announced in early September that there will be a two year trial scheme to enable a certain number of seasonal workers to be brought to the UK for short term agricultural work, particularly in the horticulture sector. This is good news as it will enable farmers to plan their production next year ensuring Britain can continue to grow the seasonal fruit and vegetables which we all want to eat.
Government sets out new framework for agriculture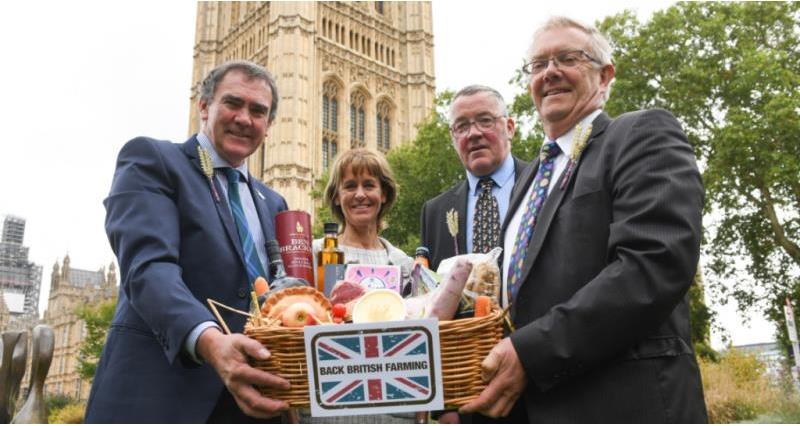 The Agriculture Bill was published on 12 September coinciding with the NFU's Back British Farming Day. The Secretary of State, the Right Hon Michael Gove MP launched the bill saying the UK was taking back control for farmers after almost 50 years under EU rules. The bill includes proposals for a seven year transition period to enable farmers to adapt to the new payment and regulatory framework and supports a green Brexit.
The NFU welcomed the Agricultural Bill as it provides a once in a generation opportunity to shape the future of British agriculture but reiterated that it is vital that British farmers can continue to meet the food needs of a growing population and provide the food for British consumers to buy that is safe, high quality, traceable and affordable food. Minette Batters was quoted across the media saying food production needed to be at the heart of the new Agriculture Bill.