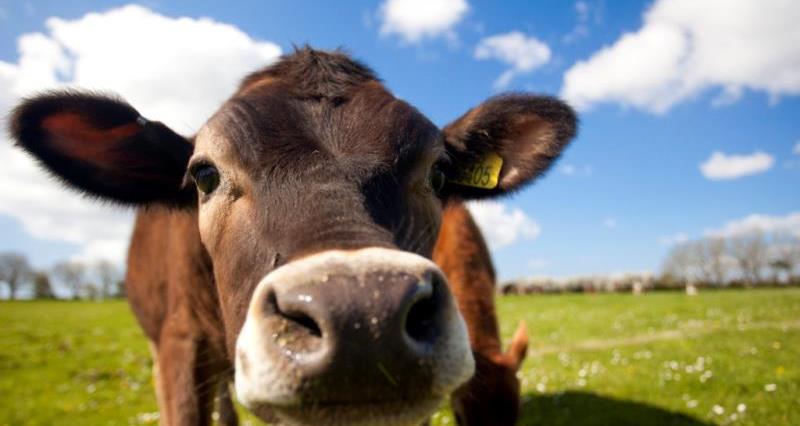 Whether it's on your cereal, as part of your porridge, in your tea, as a yoghurt, as delicious ice cream or as part of a great British cheese sarnie, British milk and all its wonderful products are an established favourite.
What can you do to back British dairy farmers?
Buy more British dairy products, especially by choosing British cheeses, yoghurts and butter.
If you don't see these British products clearly on the shelves then ask for them. Be informed and speak to a shop manager if you are unsure about the products you are buying.
The same is true for food services.
When dining out in restaurants or cafes keep an eye open for British food on the menu and don't hesitate to ask your favourite eateries to support British dairy farmers by serving fresh, delicious British products.
Check out this simple but comprehensive shopping guide to backing British dairy.
Other ways you can get involved in backing British dairy
There are some great ways in which you can back British dairy farmers. Use the links and videos on this page to share to social media (we've some great tips here on what to share and how to shoot video on your phone).
Give us a mention in your social posts and we'll retweet, like and favourite.
Key NFU social media accounts:
Did you know that every day one cow produces 25 litres of milk? This short video from our suite of teaching materials explains more.
Key environmental achievements by British dairy farmers:
78 per cent of dairy farmers are currently taking action to reduce the GHG emissions on their farm-this is the highest percentage out of all farming sector.
Dairy farmers have met their 2015 target of 15 per centrenewable energy uptake.
77 per cent of dairy holdings are now implementing nutrient management plans. In addition to this, 69 per cent of these farmers are updating their management plan every year.
Of the 43 large processing sites (those processing over 50 tonnes of milk a day) currently reporting into the Roadmap, 39 (91 per cent) have an EMS in place.
Currently only four per cent of ex-factory waste from large Dairy Roadmap sites is sent to landfill, this is compared to 32% in 2008. 14 large sites reported zero waste to landfill in 2014, a vast improvement from 2008 when no sites were doing this.