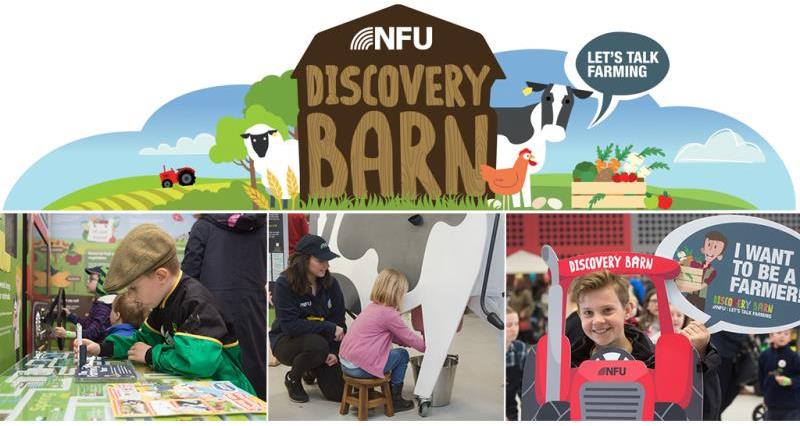 Our Let's Talk Farming Discovery Barn travels across England and Wales to teach 4-9 year olds about food provenance and the hard work British farmers do 365 days a year to produce glorious food for the nation.
Friendly farming duo Ben and Ellie invite children (and their parents!) to explore a series of games, colourful interactive information panels and fun activities, which together create a truly memorable learning experience.
Games include The Minute Milk Challenge featuring our much loved Annabelle the dairy cow, a British Sunday Roast Produce Puzzle, The Farming Year Magnetic Maze and our Farm Tour Tractor Experience. Our Farming Champion Bean Bag Throw and Farming Flip-Board Quiz are ideal for those aged 6 and up.
Why Farming Matters Primary School Teaching Packs
The Why Farming Matters digital teaching resources, produced in collaboration with FACE (Farming and Countryside Education) are a great way to get teachers and schoolchildren thinking about food and farming in the classroom. These videos, posters and suggested activities are tailored to meet primary school curriculum objectives.
The teaching resources are all available for free online here. Teachers can request print copies for their classroom by contacting FACE.
Red Tractor
Let's Talk Farming works closely with Red Tractor, a food assurance scheme which covers production standards developed by experts on safety, hygiene, animal welfare and the environment amongst other things. The Union flag with the Red Tractor logo guarantees that the food has been produced on a British farm. Find out more about Red Tractor here.

The Sheep Show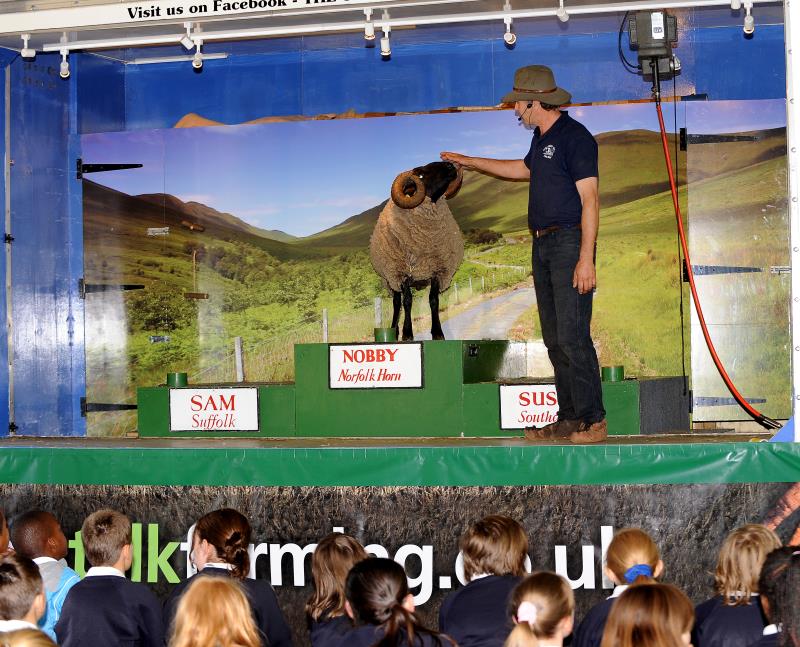 The NFU is also a proud sponsor of The Sheep Show – a unique stage show providing edu-tainement for the whole family. The Sheep Show tours the country and features presenters to educate the crowd by introducing nine breeds of sheep onto stage before providing a sheep shearing demonstration and finally persuading the woolly creatures to don their dancing shoes! Discover The Sheep Show here.

FACE - Farming and Countryside Education
The NFU is a principal sponsor of FACE, a charity that aims to educate children and young people about food and farming in a sustainable countryside. Working with schools and farmers, FACE helps facilitate farm visits, introducing children to rural activities and career opportunities, while linking in to the school curriculum. Find out more about FACE and their work here.


Bright Crop
Bright Crop promotes a wide range of career opportunities in farming to young people.
Farming relies on fresh young talent entering the industry to help feed our growing population in the years to come. The NFU is a supporter of the initiative. Find out about Bright Crop here.

The British Nutrition Foundation
The British Nutrition Foundation promotes healthy eating, cooking, food and farming to children and young people between three and 16 years-old through Food – A Fact Of Life. A wealth of progressive, stimulating resources are available to help deliver consistent and up-to-date messages to children and young people, linking in with the UK curriculum .Visit the Food – A Fact Of Life website here. The NFU supports Healthy Eating Week in schools in June every year.
What's in Season?
Your guide to which British fruit and vegetables you can buy in the shops now. Check out our downloadable chart here.

Watch...
The NFU has partnered FACE to bring this short virtual farm tour around Warwickshire beef and cereal farmer Henry's farm. Discover the variety of different foods grown on the farm and also the wildlife that live there too.