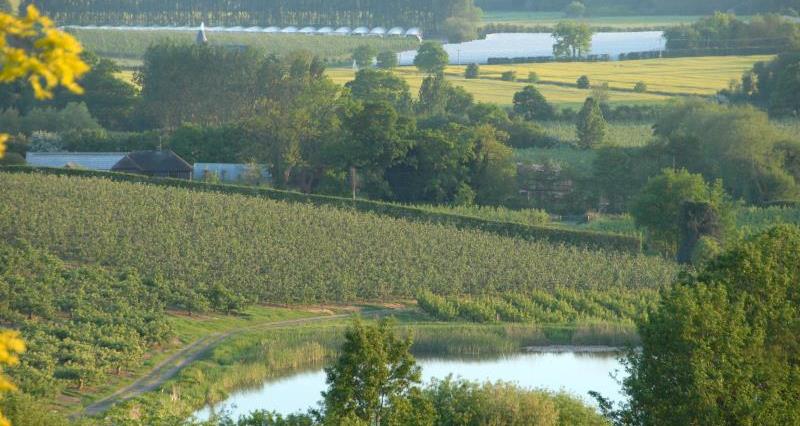 Farming and flooding
How do farmers help prevent flooding?
Flood risk management - taking steps to reduce the risk of flooding and managing flood water when flooding does occur – is an essential part of the work farmers do to protect and manage water resources.
Almost 60% of the UK's most productive agricultural land is situated on floodplains. In the winter of 2013-14 some 45,000 hectares of agricultural land were flooded, including some coastal areas, at a cost of around £19 million to the sector. Flooding in 2015-16 is estimated to have cost the industry £7 million.
It is important that if farmland is allowed to flood to protect urban communities downstream, or natural flood management measures introduced, that this is done by design rather than default, and that the impacts of food production and the farming business are acknowledged.
The work that farmers do to prevent flooding, such as desilting and cover cropping, helps increase the resilience of their land, as well as reducing the risk of flooding to local communities.
The impact on farmers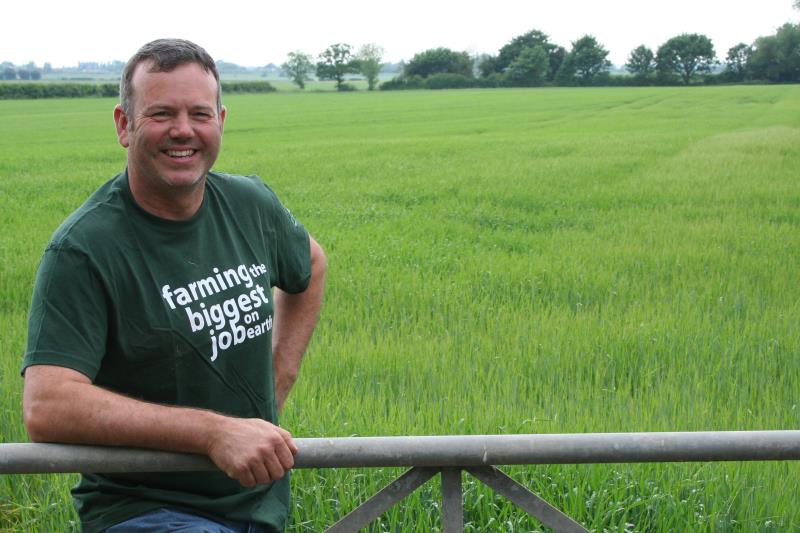 Richard Bramley is an arable farmer near York. He produces milling wheat, spring barley, oilseed rape, peas, potatoes, sugar beet and linseed.
Richard has always lived with flooding, but it is the frequency of flooding in recent years which has become so much of an issue. In the past 20 years his land has flooded 11 times.
In 2020 Richard lost 45 acres of milling wheat, the equivalent to 300,000 loaves of bread.
The NFU's Flooding Manifesto has three key asks of the government's strategy to manage future flood risk: Plan, Protect and Pay (read the manifesto in full here or a two-page summary here).
Farming and water pollution
How do farmers help prevent water pollution?
Water quality management - taking steps to reduce the impact of agricultural processes on water – is another essential part of the work farmers do. Over the past 25-30 years, farmers have used precision technology and targeted nutrient management techniques to reduce the impact of agricultural processes such as adding fertiliser or weed-killer to crops on water quality.
In 2017 there were 21,818 members of the National Register of Sprayer Operators. Operators have to undergo training and pass a test which ensures they are competent in spraying crops accurately to ensure minimum impact on the environment. Also, 18,269 sprayers were certified under the National Sprayer Testing Scheme which includes an annual MOT test for the spraying vehicle to ensure it is working effectively.
Other practices such as planting flowers, plants or hedges along the edges of fields help to prevent nutrients that have been added to the soil or any pesticides sprayed on crops from making their way into watercourses through the run-off of water from the field.