There are lots of ways you can Back British Farming every day and buying British food is one of the easiest ways to show your support.
Which supermarket is the best for buying British food?
Choosing British food means you are buying quality ingredients produced by hardworking British farmers. But we know that buying British food is sometimes easier said than done. Our buying guides show the latest information on supermarket sourcing policies – so you know where the products come from for their own-brand food products.
How can I eat seasonally?
You can enjoy fresh, quality produce by buying seasonal food, and it's a great way to back British farming.
Visit our Great British Larder to find out more about all the fantastic fruit and vegetables grown by British farmers and some great recipe ideas to help you make the most of great British produce.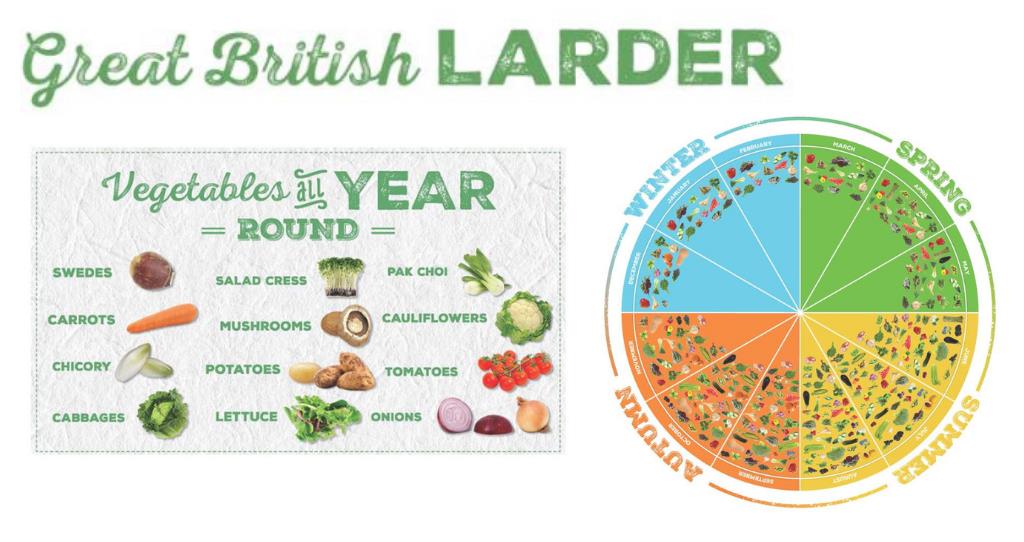 Thanks to modern growing and harvesting technology, and good storage conditions, some British crops, such as carrots, cauliflowers, potatoes and peas are available to eat all year.

Others have shorter seasons, and these pages will help you to see when they are available, so you know when you can buy British products on the supermarket shelves.

Buying British produce in season not only helps you to support the farmers who grow your food, but also reduces the environmental impact of food miles in your shopping basket. Fresh food in season often tastes better too!
Can't find a seasonal British ingredient on the supermarket shelf, or looking at a menu that's a bit vague on country of origin? Ask the manager where the food is from – and vote with your feet if you're not happy with the answer!