Supporting British farming has never been more important, so what better way than to treat yourself to a scoop of delicious British dairy ice cream!
Use our ice cream finder to find out where to sample real British dairy ice-cream across the country and meet some of the ice cream makers behind Britain's much loved treat.
If you want to find out more about the British dairy industry and how you can show your support, we've got all your questions answered over on our dairy facts page.
Meet the ice cream makers
Chew Moo
Farm name: Graylands Farm
Location: Bristol
Brand name: Chew Moo
Herd: Small herd of pedigree Guernsey cows

Graylands Farm has been run by the same family for 80 years. Their award winning artisan ice cream is made using high quality, natural ingredients from their Guernsey cows.
Three generations of the family hand make the ice cream in a huge variety of flavours, including creamy golden Guernsey, elderberry ripple, peanut butter and salted caramel, and even Christmas pudding!
The family say one of the best things about making British dairy ice cream is being able to educate people where their food comes from. The farm hosts open days to showcase their ice cream parlour.
For more information visit Chew Moo's website.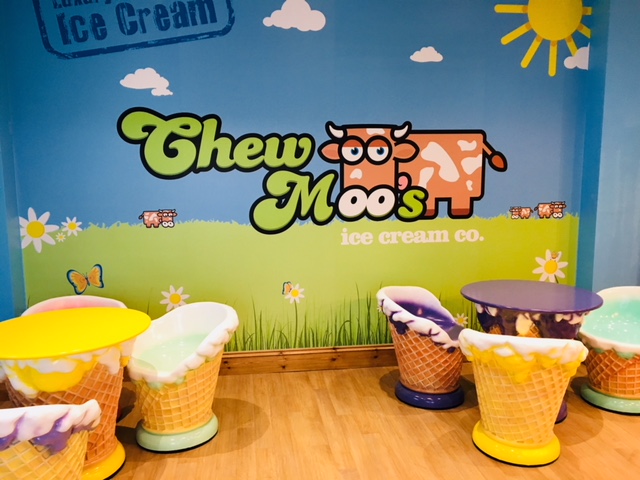 ---
Dairy Dreams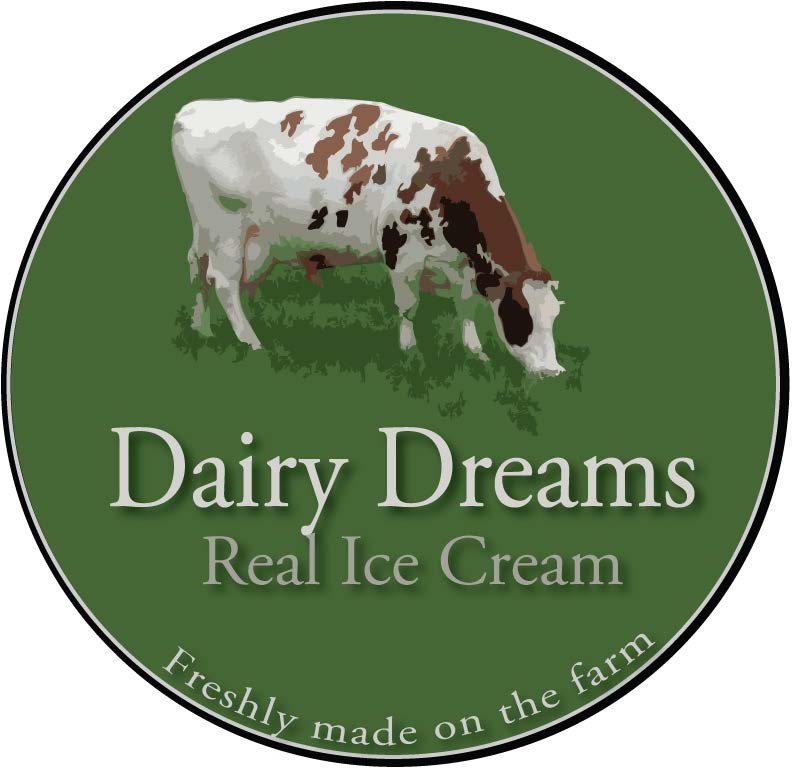 Farm name: Common Piece Farm
Location: Powys
Brand name:Dairy Dreams
Herd: 180 Holstein and Meusse Rhine dairy cows
Common Piece Farm is a family run farm in Powys, Wales. They have been producing ice cream since 2005 under the brand name Dairy Dreams. They wanted to add value to the milk being produced at the farm and now have 40 flavours.
Dairy Dreams successfully supplies to local restaurants, shops, theatres and caravan parks along with the ice cream parlour on the farm.
For the Dairy Dreams team, animal welfare is a top priority and all the facilities are maintained on high standards.
For more information and opening times visit Dairy Dream's website.
---
Alder Tree Ice Cream
Farm name: Alder Carr Farm
Location: Suffolk
Brand name: Alder Tree Ice Cream

Alder Carr Farm has been making ice since 1987. It all started due to a bumper crop of raspberries. Nick and Joan Hardingham dug out one of their grandmothers old recipes and never looked. Alder Tree fruit cream ice was founded on the belief that everything should be done in an ethical and sustainable way with local ingredients and Nick and Joan are proud of that. s.
What makes Alder Tree ice cream so special is the fact that they use 100% British fruit which is all grown with 20 miles of the farm.
To learn more information click here.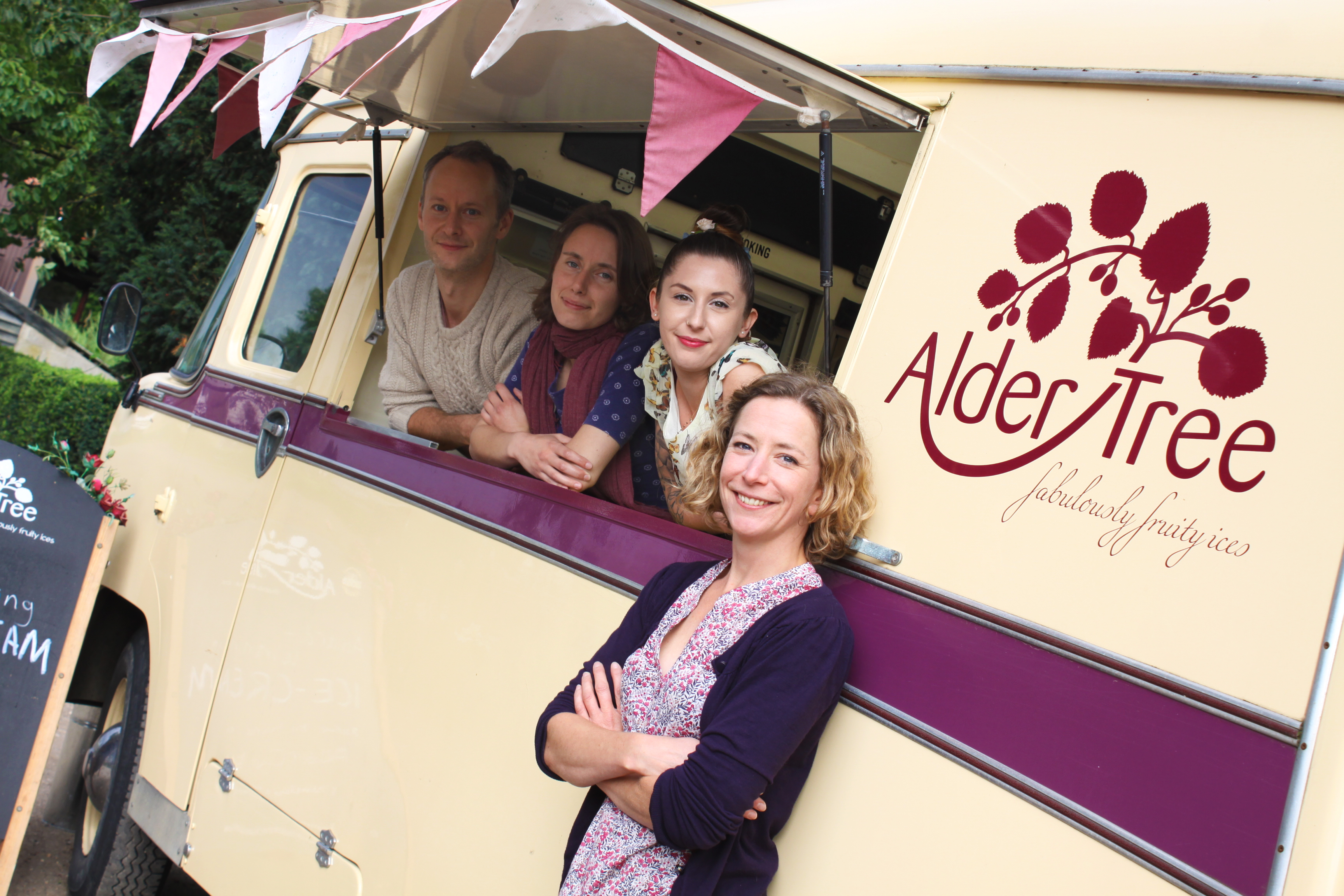 ---
Royal Double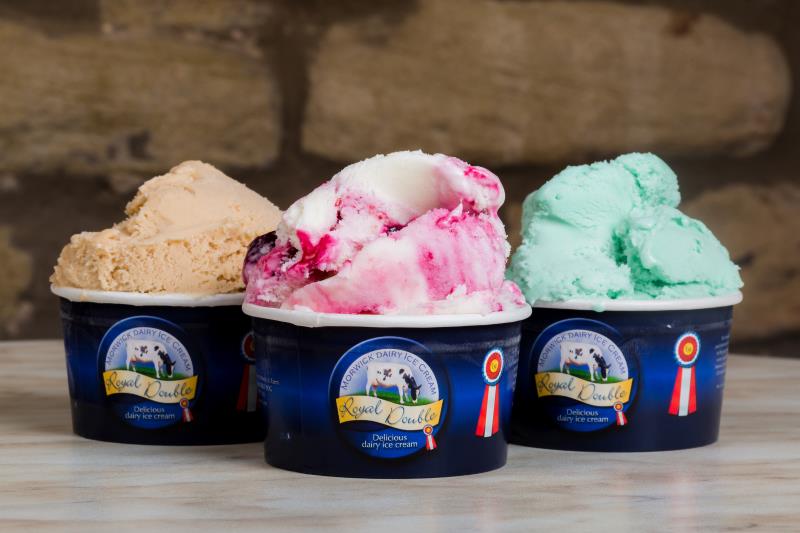 Farm name: Morwick Dairy Farm
Location: Northumberland
Brand name: Royal Double
Morwick Dairy have been producing ice cream for the last 15 years under the brand name Royal Double. They use special recipes and flavours sourced from Italy to produce a farmhouse dairy ice cream with an Italian twist. As well as their on farm ice cream parlour, Morwick Dairy distribute their freshly produced ice cream to local farm shops, cafes and garden centres.
Vanilla flavoured ice cream tends to top the charts all year round, but they do produce an impressive 160 flavours! Morwick Dairy's priority is quality and freshness. The ice cream is made in small batches using their own fresh full cream milk from their prize winning herd along with the finest ingredients to make the flavour of your choice.
For more information visit their website.