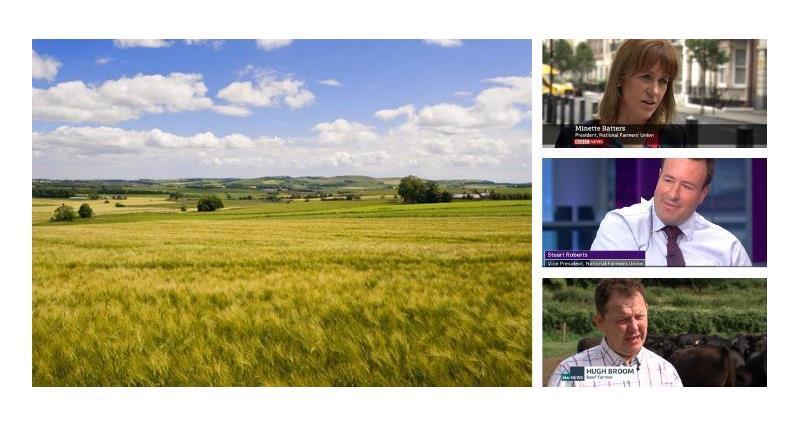 BBC Focus on Farming
The BBC ran a week long focus on farming from 19-23 August, with features across their news programmes. Issues covered included climate change and the impact on farming; Brexit covering farmers concerns and future opportunities; nature and the positive contribution farmers make to the environment; rural crime and the impact it has on farmers and rural communities and finally a look ahead at new farming opportunities featuring vertical farming in cities and the experiences of young people entering farming.
NFU member Joe Stanley hosted BBC Breakfast from his farm in Leicestershire throughout the week, with NFU Deputy President Guy Smith and NFU chief land management adviser Sam Durham featuring in live segments while NFU sugar board chairman Michael Sly and NFU Vice President Stuart Roberts were interviewed for news bulletins highlighting the vulnerability and value of the fens.
Click on the links below to see the topics explored during the week and where NFU spokespeople and farmer members have been featured.
Monday 19 August - Climate Change
NFU Deputy President Guy Smith was on NFU member Joe Stanley's farm in Leicestershire talking to BBC Breakfast and the BBC News Channel about climate change and the impact extreme weather has had on crops. Catch up below.
NFU Vice President Stuart Roberts was interviewed by the BBC's environment correspondent about the importance of investing in our flood and coastal defences, and this was broadcast on the BBC lunchtime news.
NFU sugar board chairman Michael Sly pre-recorded an interview from his farm in Cambridgeshire with BBC News at Six and Ten that looked at the Fens as a highly productive area of food production that is also hugely vulnerable to flooding and climate change.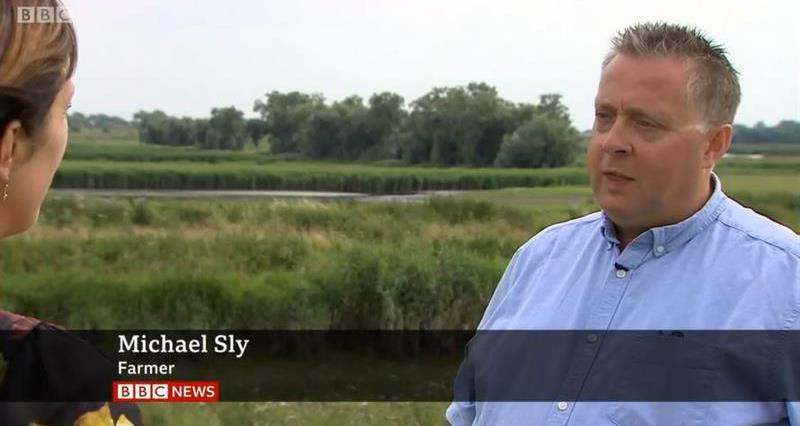 Tuesday 20 August - Brexit
For a piece on Brexit aired on BBC bulletins across the day, the NFU's director of EU exit and international trade, Nick von Westenholz, briefed the BBC with farming's views on Brexit. The four UK farming unions also provided a statement. Catch up below.
Wednesday 21 August - Nature
BBC Breakfast was again broadcasting from NFU member Joe Stanley's farm to talk about emerging technologies in farming, how they could be used going forward and the impact of the recent wet weather on this year's wheat harvest.
NFU environment forum chairman Phil Jarvis recorded an interview with the BBC highlighting the positives that farmers contribute to the UK environment, all while producing high quality food. He highlighted some of the challenges that farmers face, including the weather.

Thursday 22 August - Welfare and Diversity
BBC Breakfast was on Joe Stanley's farm for the final time where they will be talking about rural crime and the wide-ranging impacts this can have on farmers.
NFU chief land management adviser Sam Durham was interviewed live on BBC Breakfast to highlight the issues of rural crime and react to the recent spate of sheep butchering across the Midlands. The programme also featured a farmer who had recently suffered an incident on their farm.
NFU horticulture and potatoes board member Tim Papworth talked to BBC News about how a farm accident changed his life. Watch the interview below.

Friday 23 August - Next Generation
The final themes explored were technology and farming's next generation. BBC Breakfast visited NFU member Growing Underground, a vertical farm located at a disused air raid shelter in Clapham.
Net zero plan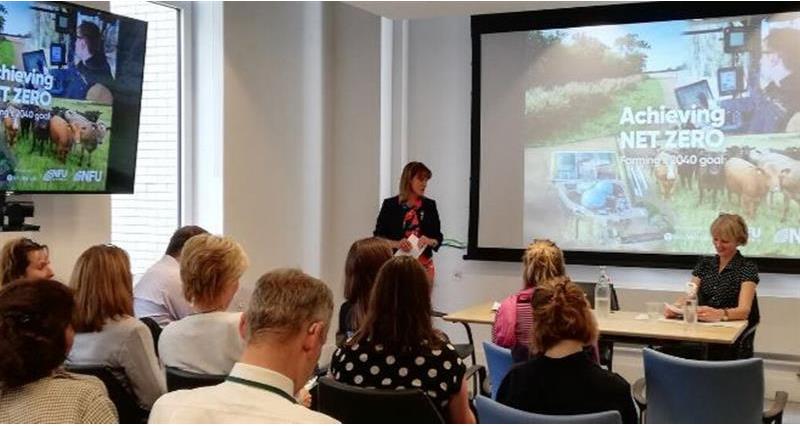 Climate change continues to be covered widely in the press. The NFU announced its plan to reduce greenhouse gas emissions to net zero by 2040 at a press conference in Westminster in September. NFU President Minette Batters, reiterated that climate change is one of the biggest challenges of our time. "We aspire to be producing the most climate friendly food in the world."
"Representing British farming, we recognise our unique position as both a source and a store for greenhouse gas emissions and, importantly, how we can build on our work to deliver climate neutral farming in the next 20 years." It was outlined that this would be done without curbing production levels or reducing land use, but instead by improving farming's productive effi­ciency, improving land management and changing land use to capture more carbon like planting more trees and edges, and boosting renewable energy and the wider bio-economy. The unveiling attracted coverage from The Guardian, Sky News, The Daily Telegraph, The Daily Mail, Metro, and the ipaper.