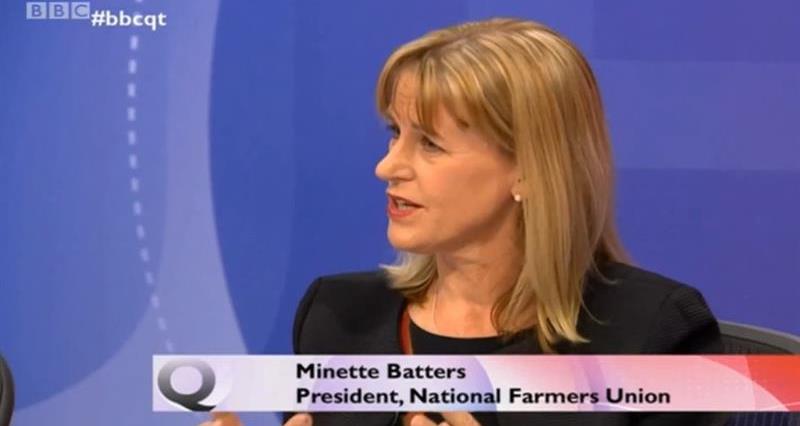 NFU President Minette Batters recently featured on the BBC Question Time panel, discussing the main stories in the news that week and highlighting that the Government has not yet legislated to protect food standards in future trade deals.
Reacting to the reintroduction to the Agriculture Bill, NFU director of EU exit and international trade Nick von Westenholz was interviewed on Channel 4 News emphasising the importance of introducing environmental measures and producing safe, affordable and nutritious food for the nation.
The NFU has mobilised a huge coalition of farming, environmental, animal welfare and public health organisations to write a letter to Prime Minister Boris Johnson to ask that high British food standards are protected in future trade deals. The story made the front page of The Daily Telegraph.