Would you like to know more about where your food comes from? It's almost time to pull on your wellies and head to your local farm participating in this year's Open Farm Sunday on 9 June. It's the perfect opportunity to meet your local farmer, find out why British farmers deserve your support, and get behind our campaign to Back British Farming.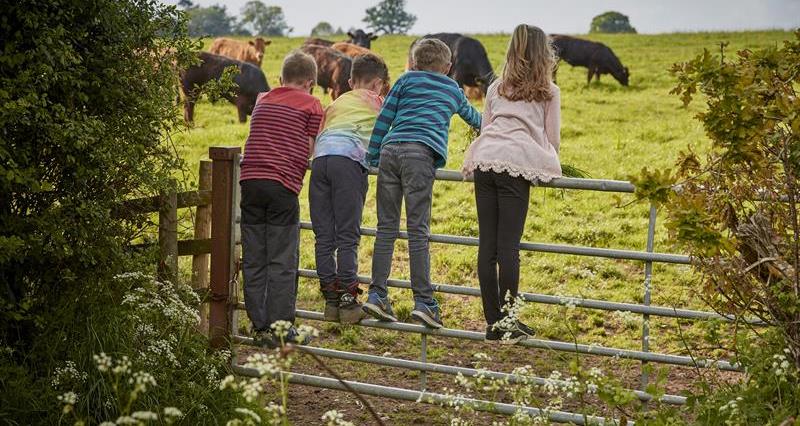 Up and down the country, hundreds of farms will open their gates for LEAF's Open Farm Sunday event. This fantastic initiative is a great opportunity for you to see first-hand how your food is produced and to meet the farmers who look after our iconic countryside.
Since Open Farm Sunday began in 2006, farmers have welcomed more than 2.2 million people onto their farms and this year is expected to be the biggest yet with over 400 farms expected to take part.
Each farm will offer you something unique, ranging from small farms with self-guided walks to large open days with tractor and trailer rides, fresh produce, a chance to meet the animals, demonstrations and fun activities for kids.
Meet the dairy farmer - John Barron, Herefordshire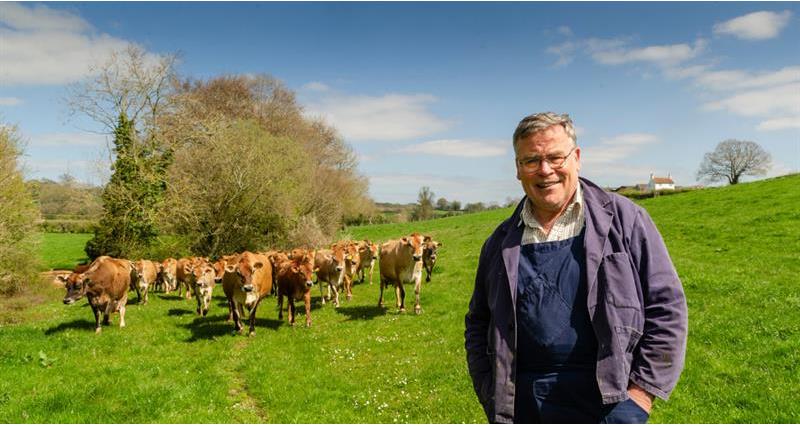 John Barron runs a 100-acre dairy farm in Herefordshire with his wife Kate. As well as supplying milk to supermarkets, John has diversified into making ice cream and cheese, selling his produce direct to customers. He and Kate will be welcoming the local community onto their farm on Open Farm Sunday.
"It's astonishing how some children can be shocked to find out that milk doesn't come out of a carton or a bottle, but from cows" John says. "That's the great fun about Open Farm Sunday, meeting with the public so you can teach them about your job."
"Between the wars, my great-grandfather was basically doing what I'm doing now: milking the cows, selling the milk, and then making cheese from what was left. We're bringing farming back to what it used to be by making food and selling it straight to the public."
"What people most love about visiting our farm is coming in and walking among the cows, and the fact that our cows love the attention goes down very well!," John says. "Kate will then take a group into the milking parlour and she'll talk about the process of milking cows, the importance of hygiene, and the standards we work to. People are always curious to learn about our routine and are always astonished to find out that we milk our cows twice a day, 365 days of the year."
"We've got a trailer this year to take people around the farm, which we think the kids will love, and obviously tasting our ice cream and cheese is a real crowd-pleaser for everyone."
Visit John's farm on Sunday 9 June: Beaconhill Farm, Nashend Lane, Bosbury, Ledbury, Herefordshire HR8 1JY