Farming and flooding
How do farmers help prevent flooding?
Flood risk management - taking steps to reduce the risk of flooding and managing flood water when flooding does occur – is an essential part of the work farmers do to protect and manage water resources.
Almost 60% of the UK's most productive agricultural land is situated on floodplains. In the winter of 2013-14 some 45,000 hectares of agricultural land were flooded, including some coastal areas, at a cost of around £19 million to the sector. Flooding in 2015-16 is estimated to have cost the industry £7 million.
It is important that if farmland is allowed to flood to protect urban communities downstream, or natural flood management measures introduced, that this is done by design rather than default, and that the impacts of food production and the farming business are acknowledged.
The work that farmers do to prevent flooding, such as desilting and cover cropping, helps increase the resilience of their land, as well as reducing the risk of flooding to local communities.
The impact on farmers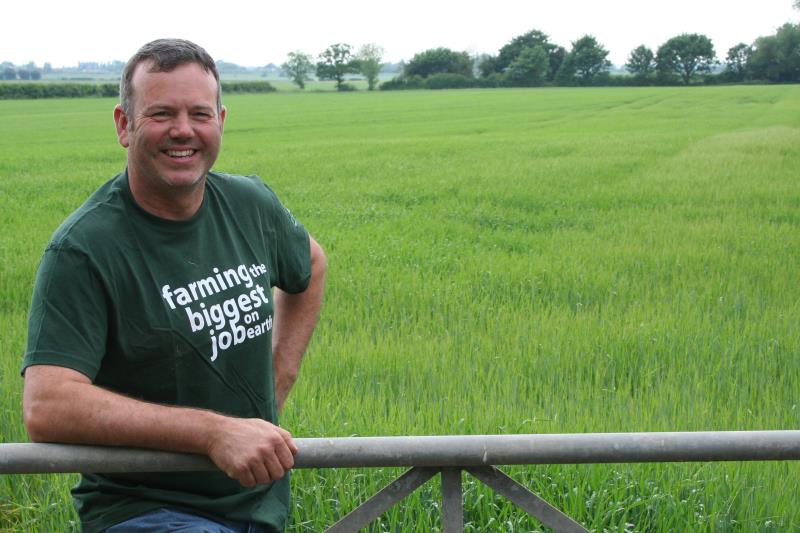 Richard Bramley is an arable farmer near York. He produces milling wheat, spring barley, oilseed rape, peas, potatoes, sugar beet and linseed.
Richard has always lived with flooding, but it is the frequency of flooding in recent years which has become so much of an issue. In the past 20 years his land has flooded 11 times.
In 2020 Richard lost 45 acres of milling wheat, the equivalent to 300,000 loaves of bread. 
The NFU's Flooding Manifesto has three key asks of the government's strategy to manage future flood risk: Plan, Protect and Pay (read the manifesto in full here or a two-page summary here).
Farming and water pollution
How do farmers help prevent water pollution?
Water quality management - taking steps to reduce the impact of agricultural processes on water – is another essential part of the work farmers do. Over the past 25-30 years, farmers have used precision technology and targeted nutrient management techniques to reduce the impact of agricultural processes such as adding fertiliser or weed-killer to crops on water quality.
In 2017 there were 21,818 members of the National Register of Sprayer Operators. Operators have to undergo training and pass a test which ensures they are competent in spraying crops accurately to ensure minimum impact on the environment. Also, 18,269 sprayers were certified under the National Sprayer Testing Scheme which includes an annual MOT test for the spraying vehicle to ensure it is working effectively.
Other practices such as planting flowers, plants or hedges along the edges of fields help to prevent nutrients that have been added to the soil or any pesticides sprayed on crops from making their way into watercourses through the run-off of water from the field.
Water management on farms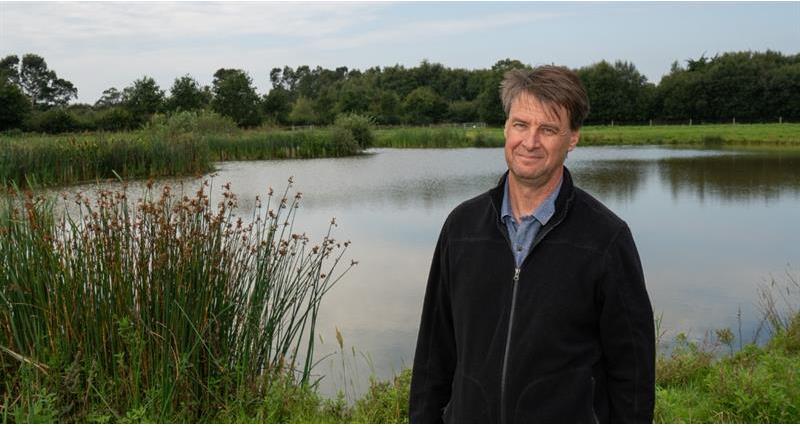 Horticulture expert Martin Emmett works with large-scale nurseries that grow plants for sale to garden centres and other retailers across the UK. They have taken a holistic approach to water management, capturing rainfall to recirculate and reuse, and in one instance, building a reservoir on site.
"This area has a problem with flooding and we're alleviating a potentially significant flood risk," Martin says. "The water that's in the reservoir is a mix of water we've used previously and rainwater we've collected from the site. We take that water and run it through our irrigation system to water the plants. A certain amount of water still flows out of our site to a watercourse, but the majority we collect and pump back into the reservoir.
"We have an area of wetland habitat which we created as part of this project. When we've got a surplus of water because of heavy rainfall it goes into this wetland where we can store it before we pump it into the main reservoir. It's quite a stable habitat and we also put in two islands which are good nesting habitats for birds."
Meet the farmer - Graham Dixon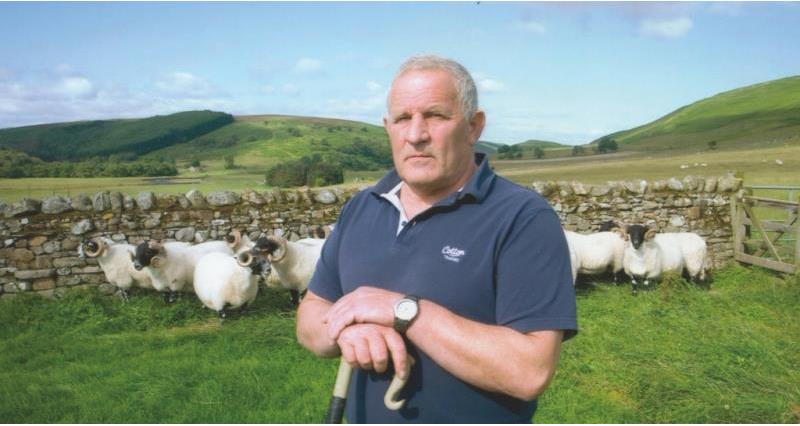 Northumberland farmer Graham Dixon has installed a series of 'leaky dams' on his hill farm near the village of Alwinton, controlling the flow of the 'Hosedon Burn', and helping to prevent flooding downstream.
The small wooden dams allow water to pass through them most of the time but when the water level rises to a certain point, they slow the flow and divert water onto the flood plain, rather than letting it continue downstream. His first 15 dams were installed in 2016 and put to the test during Storm Angus which hit during November of that year, bringing four inches of rain in 14 hours.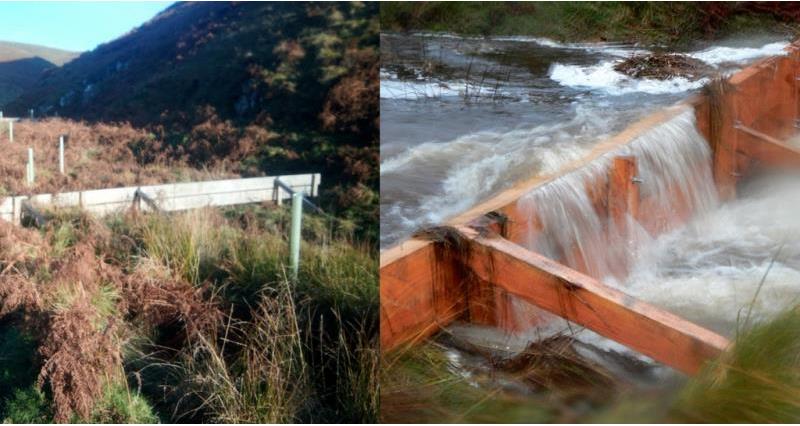 "There are a few houses in the village that flood frequently and the roads often get washed up," Graham says. "The community couldn't really do much, other than barricade their doors when the water approached. During Storm Angus, there was no flooding. We think we reduced the volume of water going through the village by almost a third."
You can play your part all year round by doing a few simple things like turning off taps while you're brushing your teeth, only boiling the amount of water you need in a kettle, and making sure your washing machine or dishwasher has a full load.
You can also steam vegetables instead of boiling them – or if you do boil, use the leftover water as a stock or let it cool and use it to water your plants. If you're watering outdoor plants over the summer, water at the roots and do it early in the morning or at the end of the day to stop water evaporating in the heat. Buying British food and reducing the amount of food waste you throw away can also make a big difference.