"I love my job, and one of the benefits of being a farmer is that your office is this beautiful countryside – and we're really proud of where we work," Richard says. "Sheep grazing has happened on these moors for centuries, and has created a unique landscape."
Quarry Farm's 1,100 Cheviot Cross sheep – which are particularly suited to this kind of terrain – graze on 1,250 acres of heather moorland, spending summers roaming the hills, nibbling on plants, and winters enjoying the kale and brassicas Richard grows to feed them.
Richard's father, a first-generation farmer, came to Quarry Farm when Richard was just two years old. He remembers helping out with the animals before he went to school.
"I was only eight, but I'd feed the chickens, collect eggs or let the calves out to the water trough early in the morning," he says. "I learnt to work with the environment, not against it, which is an important part of being a farmer."
Looking after the countryside with his family is one the most rewarding things about farming life for Richard.
"The vegetation we grow also provides a habitat for other wildlife – the fields will be covered in blackbirds, thrushes and sparrows, especially on chilly, frosty mornings," Richard says. "It can be quite unforgiving out here, so the birds, rabbits and hares benefit too."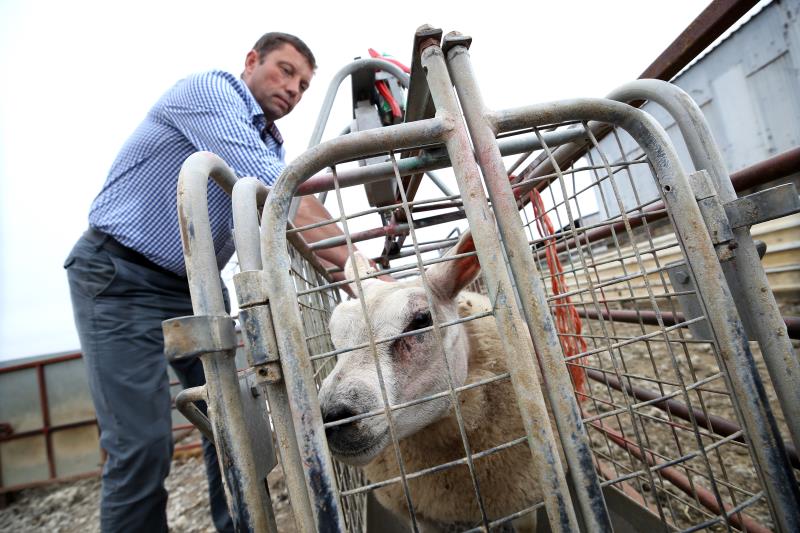 Richard's passion for his job is clear – and he firmly believes that well cared-for animals make for tastier meat.
"If they're content and well fed, the animals will thrive, so it's in our interests to do our absolute best for our livestock. The more you look after them, the more they'll look after you."
Today, Richard's family works with him on the farm: wife Polly and their four children. "We're a real farming family," Richard says. "I'm bringing my eldest son into the business, because he's really keen to continue the family tradition."
At busy times of year, such as lambing season, Richard might only catch three hours' sleep a night. So the family pulls together to help, feeding lambs and putting out hay. "It's hard work, but we wouldn't change it. The children really love it, and Polly enjoys being part of a team – although her idea of quality family time would probably involve doing something a bit less strenuous."