Every family farm and rural business has its unsung heroes; those individuals who go above and beyond the call of duty, selflessly putting the needs of others ahead of their own - all without seeking any reward for their efforts.
And one group, which doesn't always get the recognition it deserves, is the untiring matriarchs – the real-life Annie Sugden's of this world. For those not in the know, she was the main figure in ITV soap Emmerdale Farm (before the rebrand) and the whole farm and family revolved around her.
They might not be out on the tractor 24/7 – although that's where many are often found – but they work like trojans, tend to poorly livestock, often keep the peace, the house running like clockwork and ensure the VAT has been filed. Nothing seems to phase them – they're the linchpin of the household.
With Mothering Sunday fast approaching, Kate Chapman has been chatting to four rural families about the glue holding them all together…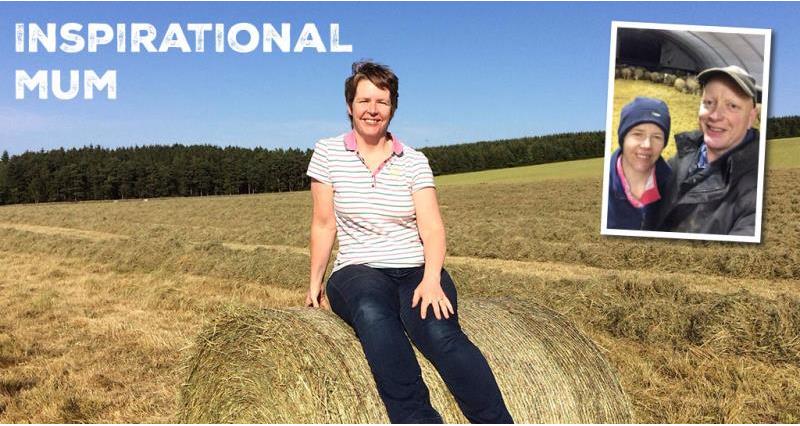 Stuart Mitchell says the farm he runs in the Scottish Borders in partnership with his parents couldn't function without his inspirational mum, Lesley.
The family keeps 1,100 Lleyn ewes and 150 suckler cows – a combination of Beef Shorthorn-cross and Aberdeen Angus-cross - on 1,000 acres at Whitriggs Farm, near Denholm, where they also tend 100 acres of arable land.
Although not from a farming background herself, Lesley (49) has embraced the lifestyle after marrying Robert, whom she met through Teviotdale Young Farmers.
She swapped her role as a biomedical scientist at Borders General Hospital to work on the family farm, where she undertakes tractor work, lambing, paperwork and much more besides. She also works four days a week as an agricultural officer at the Scottish government's Galashiels office.
"Mum is truly inspirational and certainly keeps us all on our toes," says Stuart, who has a brother, Alistair. "As well as doing the paperwork and accounts on the farm, she loves to help with tractor work at busy times; she's very proud of her role as tedder and raker at silage time, and is invaluable when we're lambing, taking ewes and lambs out to the fields and keeping everyone, including two very hungry vet students, fed and watered throughout.
"She just keeps going all the time, finishing whenever me and Dad are done, and then does the paperwork and housework on top of that. The farm really couldn't do without her. Mum keeps telling us that she's 'just ordinary', but we think she's someone special."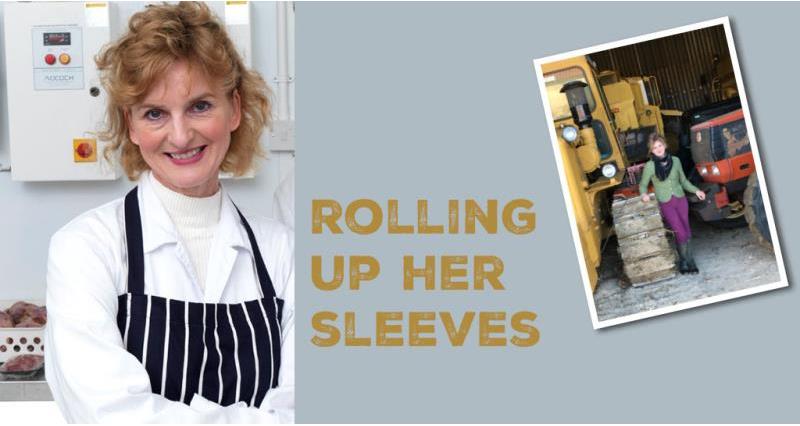 Gillian Kiddy has never shied away from rolling up her sleeves and getting on with things.
Over the years, she's helped out on husband Jeremy's arable farm Radwinter Park, in Saffron Walden, Essex, while raising their four children Travis (26), Jesse (23) and twins Pandora and Cordelia (21) and holding down the position of head of human resources at a pharmaceuticals company.
Ten years ago, Gilly switched her corporate lifestyle for something a little closer to home, launching the Radwinter Wild Game Company, providing a much-needed outlet for local wild game.
Pandora says her mum sourced grant funding, oversaw the conversion of a redundant grain store into a processing plant and is now hands-on in most aspects of the business, which has contracts to supply several of the Cambridge colleges and a number of butchers in the Cambridgeshire area.
"Mum comes from a farming background too, and she's always helped out, bringing out the harvest tea to the fields and carting if needed," says Pandora.
"She was always quite busy with the four of us, but went back to work quite quickly – she's always been a hard worker.
"With the game business she is very involved – she does everything except the actual butchering. She plucks the birds, does the invoicing and gets out there every Saturday and Sunday making deliveries.
"All credit to her. It's very different from her HR background, but that's never stopped her getting her hands dirty and getting on with it. She really is amazing."