The most popular cheese in the UK is cheddar, which accounts for about half of sales. It's named after the Cheddar Gorge caves in Somerset where it used to be stored to ripen. The second favourite cheese is mozzarella, which is traditionally made from buffalo milk, however nowadays it's most commonly made from cow's milk. Cheese can also be made from sheep and goat milk.
Not only is cheese delicious, it's versatile too. It's one of very few ingredients that can be eaten at any meal of the day as a starter, main or dessert. It also boasts a variety of health benefits. It's a source of protein, which is needed for the development of bones, and B12, which contributes to red blood formation. A matchbox-sized piece of cheese provides a third of an adult's daily requirement for calcium. So not only is this age-old food delicious, versatile, long-lasting and a true craft to make, it's also packed full of nutritional goodness.
Here's our rundown of just a few of our favourites... we'd love to know what your favourite British cheese is. Leave a comment at the bottom of the page to let us know.
North West
Blacksticks Blue
Blacksticks Blue is made by Butlers Farmhouse Cheeses in Inglewhite, Lancashire. Four generations of the Butler family have been farming and cheesemaking, culminating today in a selection of cheeses that are on the shelves of many UK supermarkets.
Blacksticks Blue is made with pasteurised Friesian cow's milk. Traditional handmade methods are used and the cheeses are turned by hand as they mature. A natural colourant annatto is added to give the cheese its distinctive orange colour. It has a soft creamy texture with buttery dairy flavours, enhanced by a gentle spice from the web of blue veins.
It is a delicious, tangy alternative topping for burgers and steaks, and is a tasty alternative for a cheese toastie. If you fancy washing it down with an alcoholic beverage then look out for a hoppy pale ale.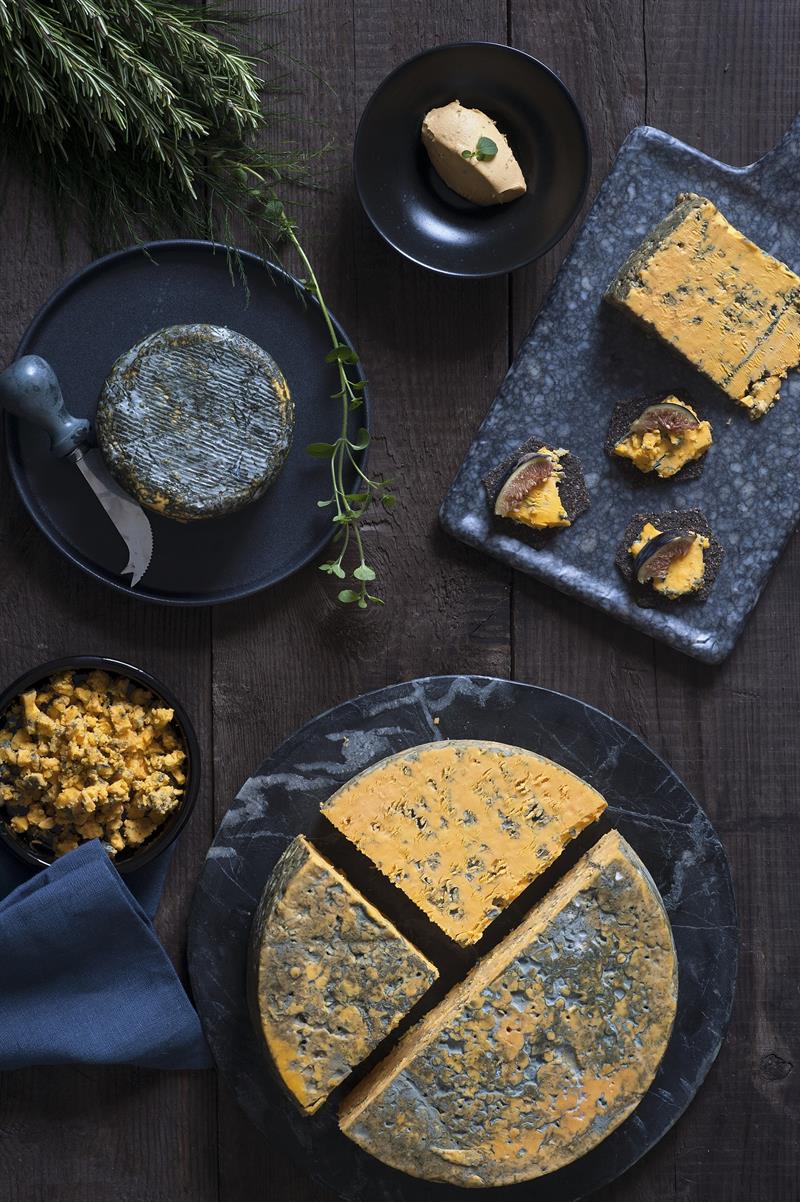 Blacksticks is available to purchase in all good retailers or online by clicking here.
Beacon Fell Traditional Lancashire PDO
The Singleton family had long been dairy farming in the Goosnargh area of Lancashire before they started making cheese in 1934.
The Traditional Lancashire is made to the special three-day curd recipe and gained Protected Designation of Origin (PDO) status in 2007. The cheese is mellow and buttery when young and sharp and tangy when matured, it has a loose open texture that melts in the mouth.
It makes the perfect cheese toastie and on cold winter evenings the perfect cheese for a pastry encased cheese and onion pie.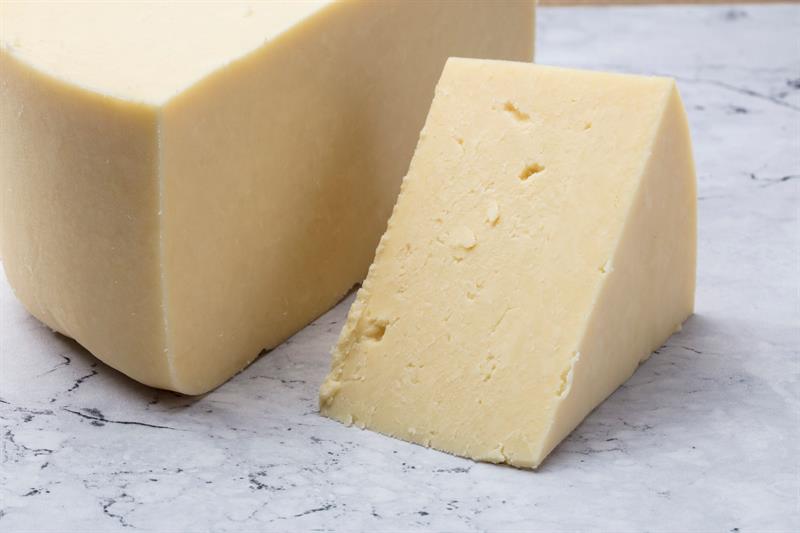 Find out more about the Singleton family and where you can buy this cheese here.
Mrs Kirkham's Lancashire
First made by Ruth Kirkham in 1978 and now by her son Graham this farmhouse cheese is hand made using raw cow's milk from the family's herd of Holstein Friesians at Beasley Farm near Goosnargh Village, Lancashire. The 100 strong herd has, as Graham describes, five star accommodation his motto is 'happy cows equals good quality milk equals good cheese'.
The cheese is wrapped in cloth and matured for 2-6 months, and is white in colour, crumbly in texture with a mellow, lactic and yoghurty tang.
Traditionally eaten with Eccles cakes, this cheese is a perfect treat, and if you are feeling adventurous try it with a smoked beer.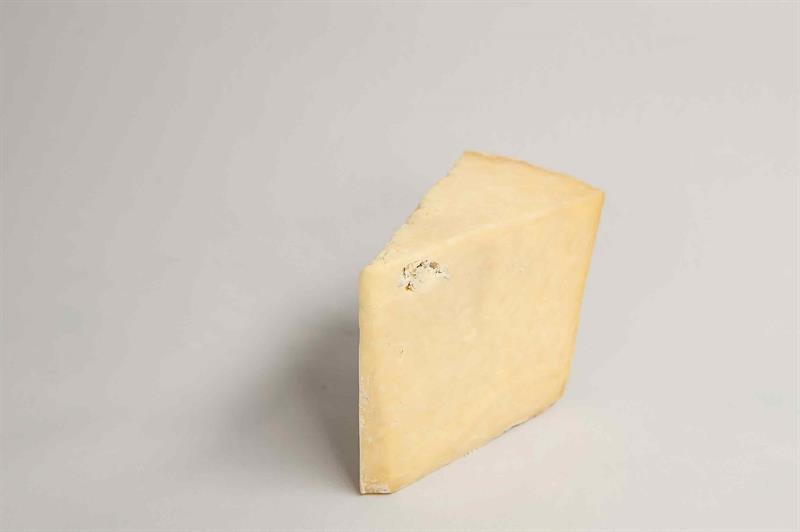 Find out more about Mrs Kirkham's Lancashire cheese.
---
North East
Mrs Bell's Blue
Mrs Bell's Blue is the Yorkshire version of the famous French cheese Roquefort. It's made on the Bell's family farm in North Yorkshire using local ewe's milk.
The cheese was first launched in 1997 and has won numerous awards around the world. Each cheese is handmade, hand salted and left to mature for a minimum of 10 weeks, becoming rich, creamy and complex. The pure white milk gives a meadow-like sweetness to the cheese and the network of blue veins deliver a salty, spicy punch.
Stuff fresh figs with the Mrs Bell's Blue, wrap in prosciutto style ham, drizzle with balsamic vinegar and bake until the cheese melts and the ham crisps.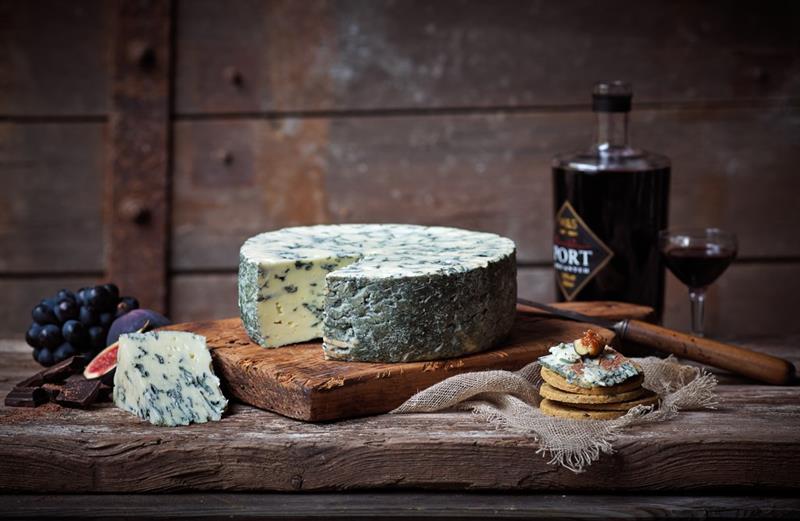 If you want to know where you can find Mrs Bell's Blue cheese and see more of the range, then click here.
Wensleydale Blue
The Wensleydale Creamery is based at Hawes in the heart of the Yorkshire Dales where they revived the production of the original type of Wensleydale cheese from an ancient recipe from the Cistercian monks.
Wensleydale Blue is made with pasteurised cow's milk and vegetarian rennet. The blue mould spores are added to the milk during process and resulting cheeses are pierced after 1-2 weeks to facilitate development of the blue veins. The cheese is matured for a further 6-7 weeks creating a mellow, yet full flavoured blue cheese. It is slightly firmer and a little less salty than traditional Blue Stilton.
Feeling adventurous? Why not try atop a crunchy stem ginger flapjack.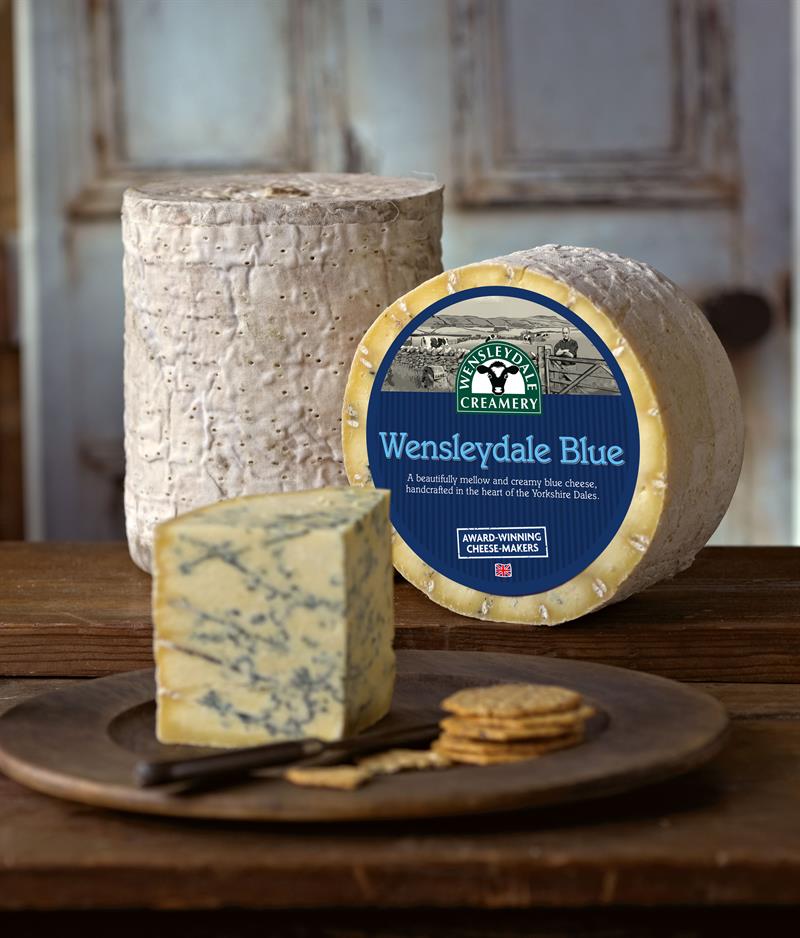 Click here for more information on the Wensleydale Creamery.
---
East Midlands
Sparkenhoe Red Leicester
Traditional clothbound Red Leicester production was revived in 2006 when David and Jo Clarke started making cheese on the family farm in Upton, South West Leicestershire.
Sparkenhoe, named after the farm, is made from the previous day's unpasteurised milk using traditional animal rennet and the natural dried plant seed colourant annatto. The annatto gives the cheese its distinctive bright orange colour.
Sparkenhoe looks stunning on any cheese board and is delicious when paired with a bitter or amber ale.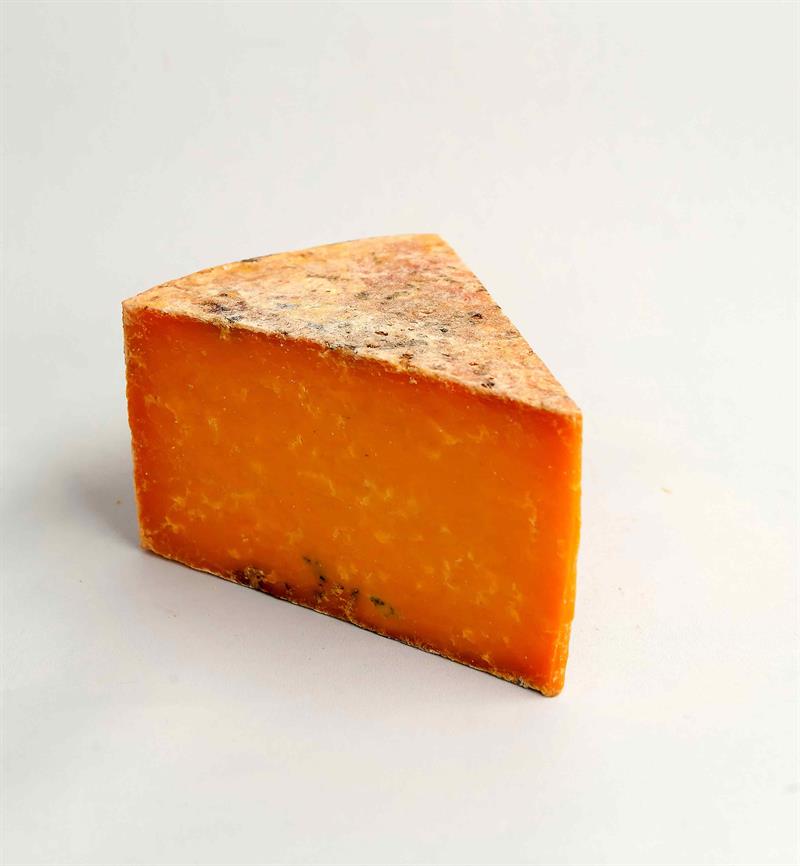 Want to know more? Visit their website to find out more about the family history and how to get your hands on a range of their cheeses.
Cropwell Bishop Stilton
Blue stilton is associated with Christmas all over the world and this classic cheese is still hand-made using a traditional recipe handed down through three generations of the Skailes family of Cropwell Bishop, Nottinghamshire.
Blue stilton has a Protected Designation of Origin (PDO) status which states the cheese must be made using pasteurised cow's milk in the counties of Leicestershire, Derbyshire or Nottinghamshire.
The cheese has an even web of blue veins and a crumbly texture that becomes creamy as it matures.
Baby stiltons (2kg) and potted stilton are popular at Christmas time and port is the classic drink pairing.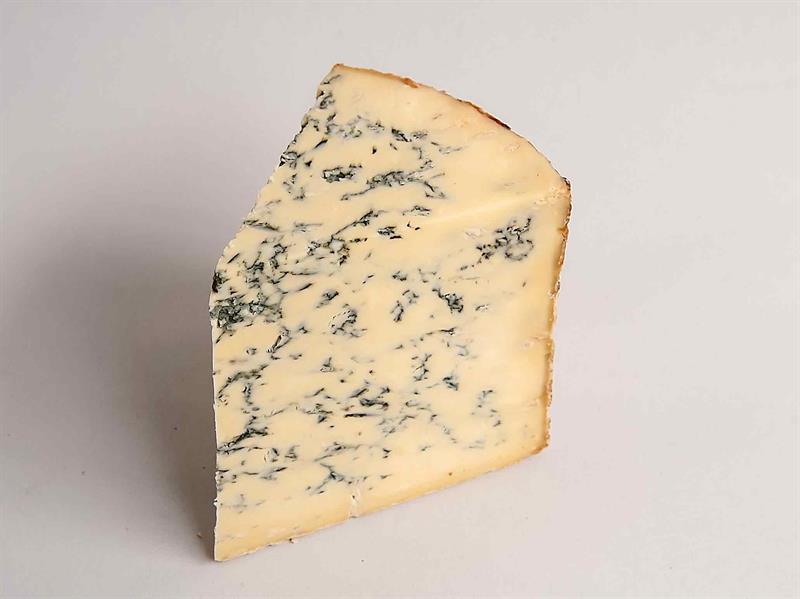 Learn more about cheese making at the Cropwell Bishop Creamery.
Beauvale
Beauvale is a big departure from the traditional Stilton recipes that the Skailes family are famous for, using hand ladling methods and a different strain of Penicillium Roqueforti to create this deliciously creamy, soft blue cheese. It's made with pasteurised cow's milk, traditional rennet and moulded in large circumference wheel shapes similar to the Italian cheese Gorgonzola. This relatively new British cheese has gained massive popularity due to its melt-in-the-mouth texture and milder blue flavour.
For a quick and delicious lunch, stir the gooey Beauvale into shallots sautéed in butter, ground coriander and black pepper, add cream and pour over warm tagliatelle or gnocchi.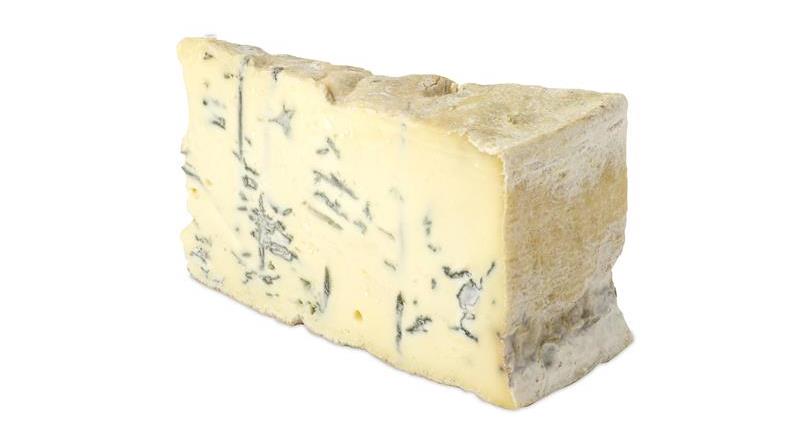 Colston Bassett Blue Stilton
This iconic blue cheese has been made at the Colston Bassett Dairy for over 100 years.
The cheese is still made using a traditional handmade recipe handed down through the generations. It is renowned all over the world for its even web of blue veins, dairy, fruity and meaty flavours with a crumbly texture becoming creamy and buttery as it matures.
Port is the classic combination, but dessert wines and porters also work well – their sweet flavours contrast with the salty cheese.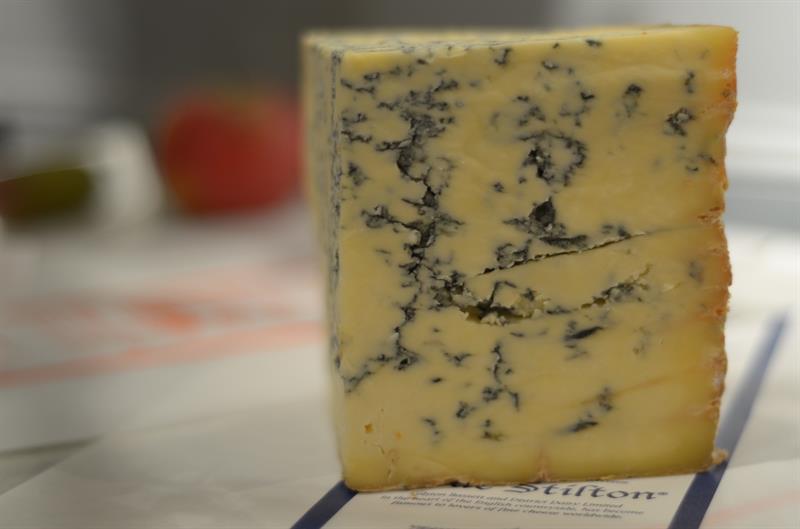 Read more about Colston Bassett Dairy.
Lincolnshire Poacher
The Jones family started making Lincolnshire Poacher Cheese in 1992 when Simon Jones learnt the art of cheesemaking at Reeseheath College. It is made with the unpasteurised milk from their own herd of 230 Holstein Friesian cows.
This hard cheese is a cross between West Country cheddar and a continental alpine style cheese, and the flavour and texture of the cheese depends on a number of factors including seasonality. It has a firm, compact texture with a huge variation in flavours from pineapple and toasted almonds in Summer months to meaty and brothy in Winter.
Try atop a slice of plum loaf with a glass of real ale.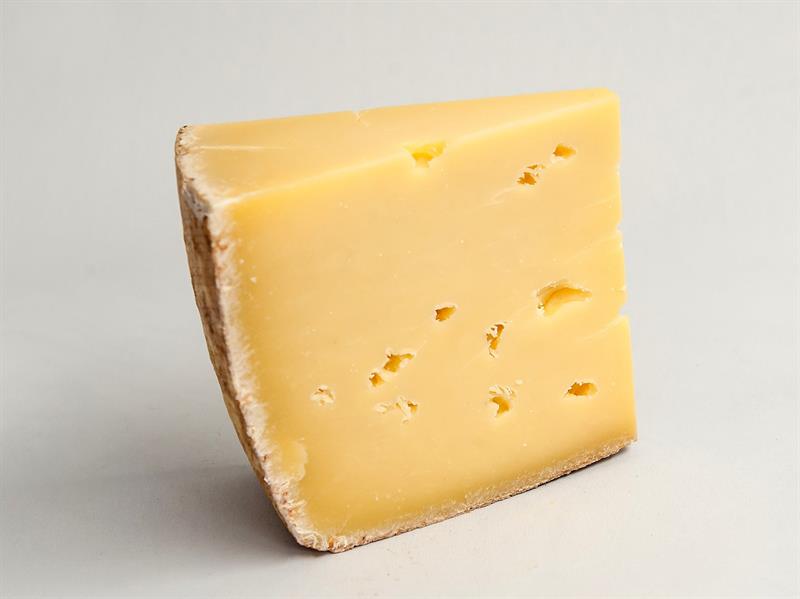 Stichelton
Made on the Welbeck Estate in Nottinghamshire this raw milk blue cheese is carefully hand crafted by cheesemaker Joe Schneider using the farms milk which is pumped 30 metres from the milking parlour directly into the cheese vat.
Every stage of making Stichelton is slow and considered producing markedly different cheeses with each batch. It begins white and crumbly and as it matures the blue veining turns the paste to a smooth texture and a rich cream colour. The deep orange-red rind imparts great flavours into the cheese; sweet dairy contrasting with spicy, beef stock notes.
A glass of damson gin compliments the savoury, umami flavours of the cheese perfectly.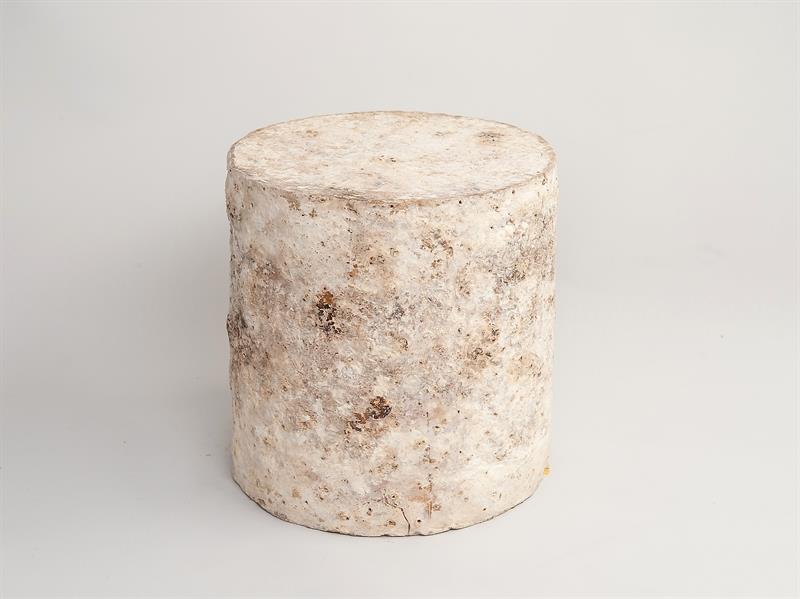 Find out more about Stichelton.
---
West Midlands
Ashlynn
This striking ash coated goat's cheese with a wrinkly rind is made by young cheesemaker George Bramham of Cheese Cellar Dairy in Evesham. He uses raw goat's milk from a herd of Nubian and British Alpine goats in Oxfordshire. The cheese has a pure white interior with a thin black line of vegetable charcoal running through its centre.
Weighing 200g and standing just 7cm tall, Ashlynn is aged for two to three weeks and has a light and fluffy texture, subtle lemon citrus flavour with savoury, earthy overtones.
Ashlynn adds interest to any cheeseboard or platter with its visual impact and clean flavours, delicious drizzled with truffle honey.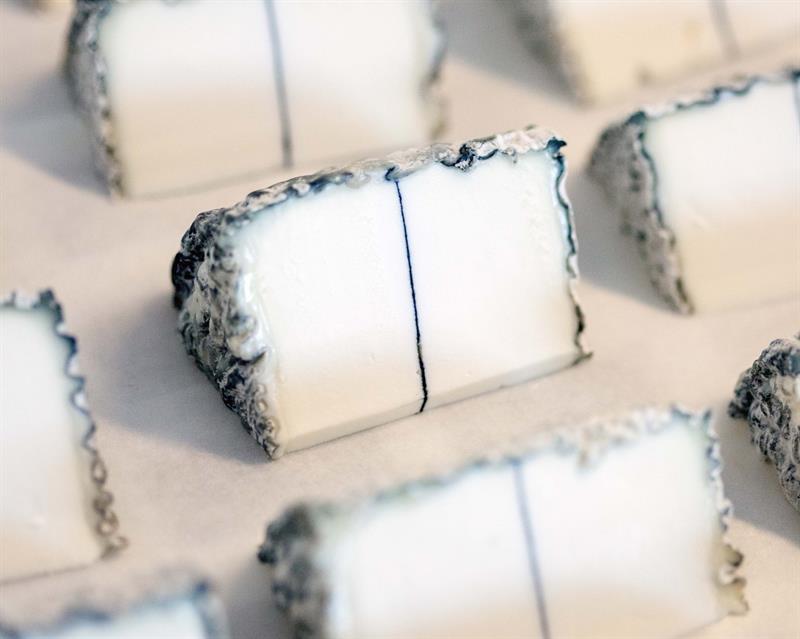 Find out more about Ashlynn here.
Berkswell
Ram Hall Farm in Berkswell, Warwickshire is home to the Fletcher family and their flock of 800 Friesland ewes.
The team of six cheesemakers gently hand press the fresh curd into plastic colanders resulting in its distinctive flying saucer shape. As it matures the rind develops a coating of rustic orange and yellow moulds. The cheese is matured for 4-6 months - the paste is firm and slightly crumbly, almost a translucent white colour with flavours ranging from fresh lactic to tropical fruits to savoury.
Often used in recipes, finely grated, as a British alternative to Parmesan or Pecorino. It also tastes delicious when paired with a craft IPA.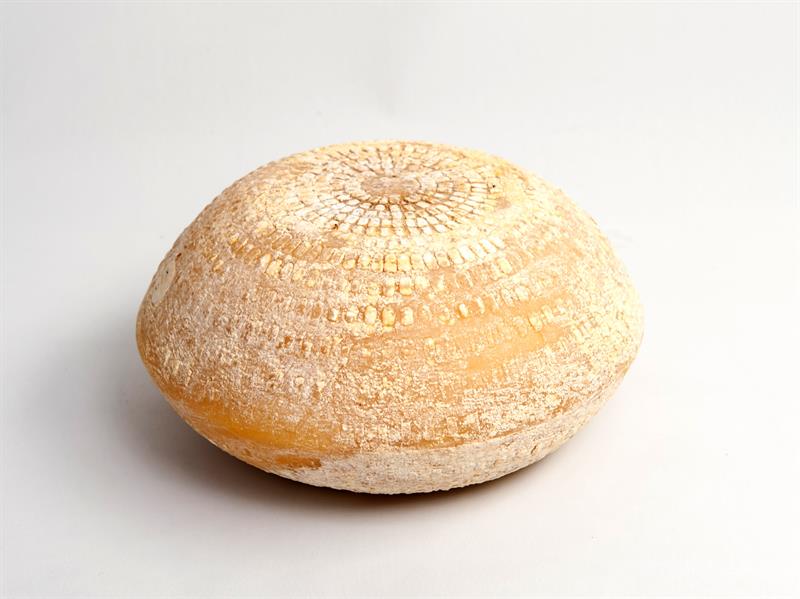 Find out more about this tasty ewe's milk cheese.
Sage Derby
Fowlers are a family of cheesemakers in Earlswood, Solihull who have handed down the craft of cheesemaking from generation to generation.
The cheese has a distinctive layer of sage running through the middle, with an additional sprinkle of sage on the top. It's a hard-pressed cheese, softer texture than cheddar with pale yellow buttery paste enlivened by the herbal flavour of sage.
Daughter Abigail recommends melting the cheese into pasta, or if you fancy a beverage to wash it down with, then its tasty nutty flavour pairs well with a hoppy ale.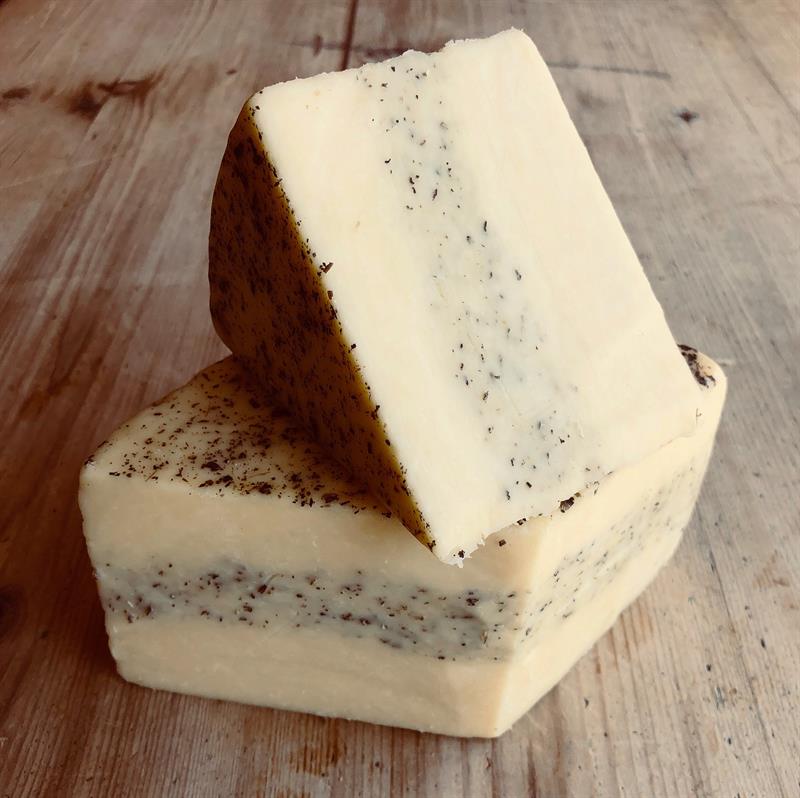 Learn more by visiting fowlerscheesemakers.co.uk.
Did you know?
The UK cheese export market is worth £675 million.
Cheese is bought by 98% of UK households, with the average Brit eating 30g a day. This may sound like a considerable amount, but our friends over in France, Italy and Greece all eat roughly twice as much cheese per person as we do.
In 2018 alone, British producers made a massive 465,000 tonnes of cheese!
Cheshire is the oldest of British cheeses. It dates back to Roman times and even gets a mention in the Domesday Book.
In 1987, a 1,400-year-old piece of cheese was unearthed in a Tipperary bog in Ireland – it was still edible!
There are more than 2,000 varieties produced across the world.
A turophile is the word used to describe a true connoisseur and lover of good cheese.
Contrary to popular belief, mice actually prefer chocolate over cheese every time. Mice love sweet-smelling food, so they would be more tempted by a piece of chocolate than a chunk of cheddar.
East Anglia
Baron Bigod
Fen Farm Dairy has taken the British cheese scene by storm by making a traditional Brie de Meaux style cheese on their farm in Bungay, Suffolk. Baron Bigod is made each morning by hand using traditional methods in small batches using fresh milk whilst it is still warm.
The cheese has a smooth, delicate texture and when young a crumbly middle layer. Complex flavours range from earthy to savoury with butter fried mushroom overtones.
A fabulous addition to any cheese board served with a dollop of tart cherry jam and paired with a medium sweet cider or a Burgundy Pinot Noir.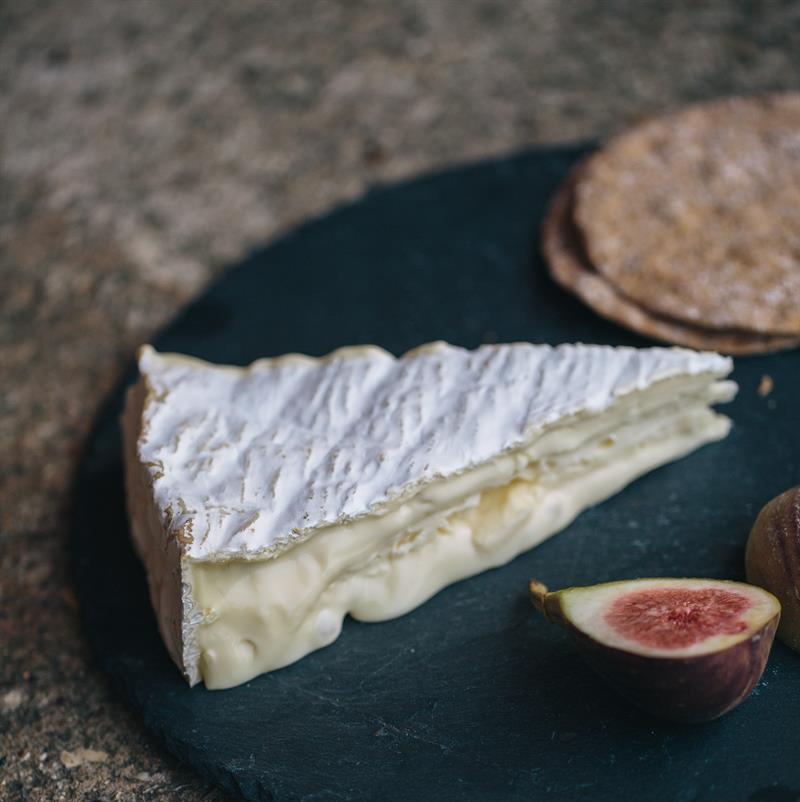 South East
Edmund Tew
This small soft cow's milk cheese is named after a British convict who was transported to Australia in 1829 for stealing bread, cheese & beer. Edmund Tew is made in Kent by Australian Dave Holton and Brit Tim Jarvis using raw milk from Common Work organic farm nearby.
The herd consists of a mix of breeds; Friesian Holsteins, Swedish Red and Montbeliardes – the Swedish Red for high butter fats, the Montbeliards for high protein.
The organic milk is collected whilst still warm and cheesemaking begins, no pasteurisation is required. Each cheese is made by hand with as little intervention as possible. As the cheese matures it develops the brainy looking natural wrinkled rind which is washed in a light brine solution. The initial aromas are earthy revealing savoury and malty flavours and a smooth paste beneath the rind.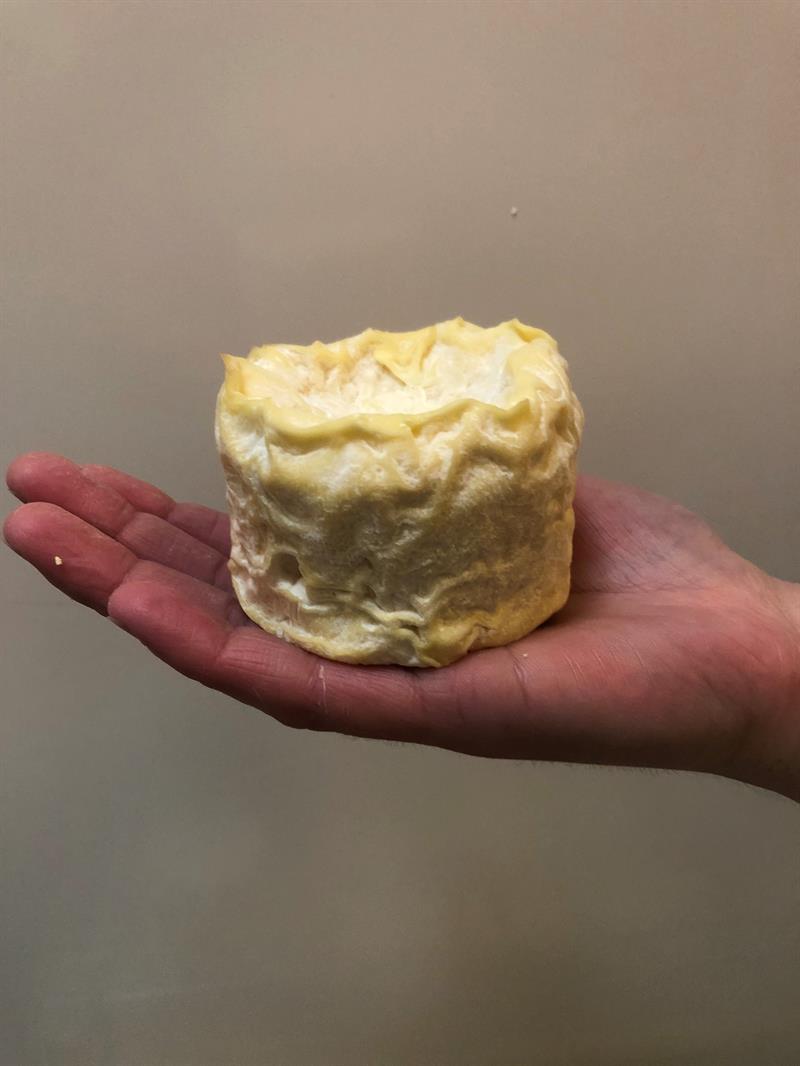 Delicious served with a chilled sparkling white wine or champagne. Get more information here.
Old Winchester
Lyburn Farm is on the edge of the New Forest and for the past 50 years has been farmed by Mike Smales and his family. Their 200 strong herd of Holstein Frisian cows produce 1.5 million litres of milk per year of which 50% is used to make cheese on the farm.
Old Winchester is a hard gouda style cheese often referred to as a British parmesan. It is made by washing the curds during production and is matured for 16-18 months. The 4.5kg wheels of cheese are turned on a regular basis to ensure even moisture distribution.
The cheese has sweet, nutty, slightly smoky flavours and a hard smooth texture with crystalline crunch.
A great alternative to cheddar on a Ploughman's lunch or shaved over hot pasta dishes, with a glass of a hoppy pale ale.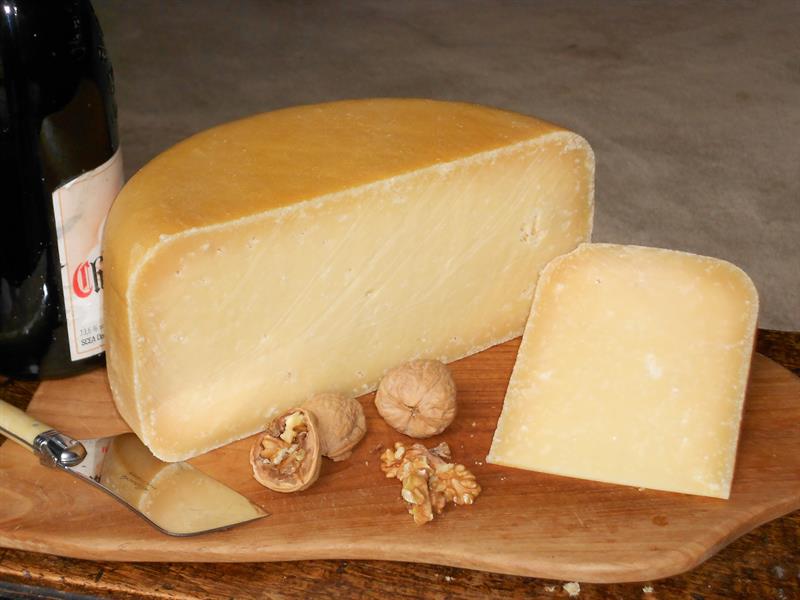 Click here to find out how to buy.
Wigmore
Named after the artisan cheesemakers Anne and Andy Wigmore of Village Maid Cheese in Berkshire, this iconic ewe's milk cheese has been produced for more than 30 years using milk from a flock of Dorset Friesland cross-breed sheep.
It's a washed curd cheese (not to be confused with a washed rind cheese). The curd is washed by removing some of the whey and replacing it with hot water; this helps to retain moisture and gives the cheese a brie-like texture. At three weeks old, the cheese has a bright white rind and is semi-soft, slightly chalky in texture, the paste is sweet and lactic in flavour. At six to eight weeks it becomes more nutty in flavour and the paste soft and gooey.
Wigmore is a delicious addition to your cheeseboard with a dollop of apple and rosemary jelly.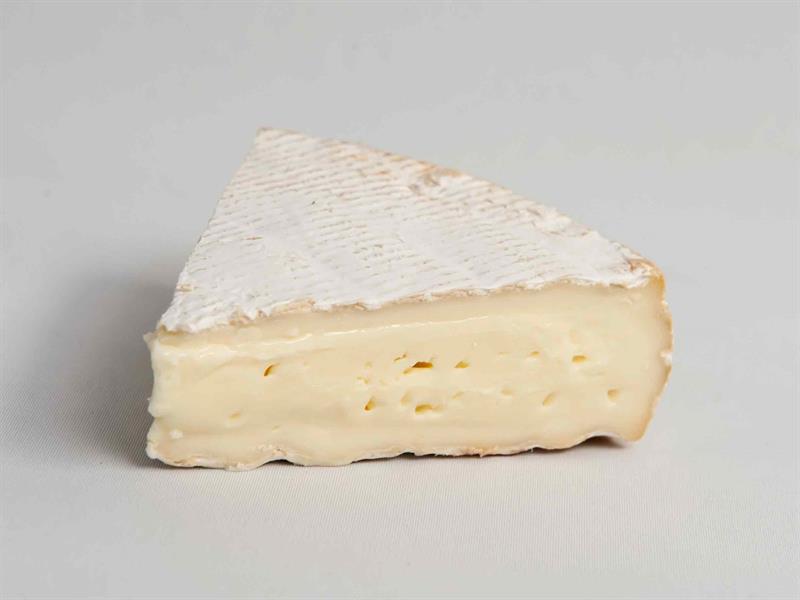 Find out more about this brie-like cheese.
Mayfield
This swiss style cheese is made by Arthur Alsop at his dairy in East Sussex using full-fat pasteurised cow's milk from several local farms. It's named after the village nearby and has won multiple awards – it's an excellent alternative to continental Alpine cheeses.
Mayfield is a semi-hard cheese coated in wax and rather than cooking the curds, they are heated to 36°C and washed by replacing some of the whey with hot water. It's pressed and brined before waxing and maturing for 5 -7 months. The resulting 18kg cheeses have a holey, golden paste that's semi-soft with a smooth pliable texture and caramel, almond flavours.
Mayfield is superb paired with the neighbouring Sussex sparkling wines from Ridgeview or a fruity IPA style beer.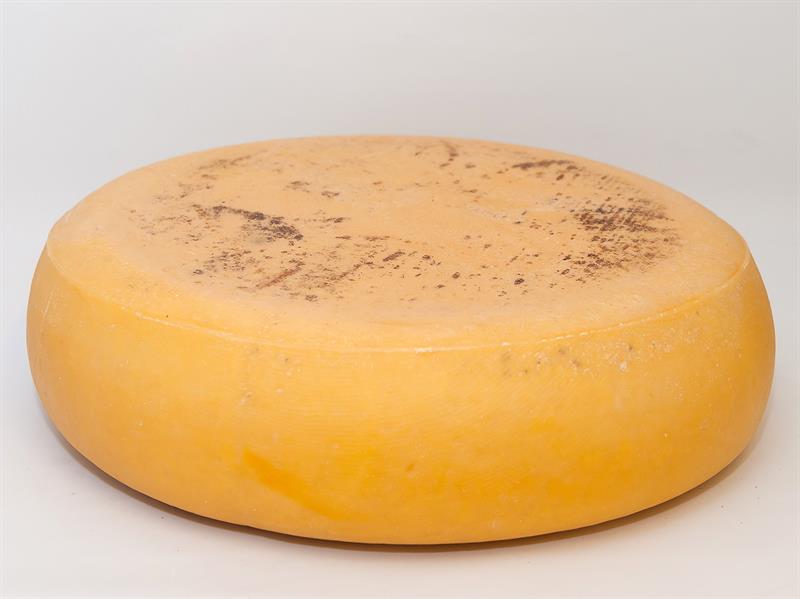 Rollright
This modern British cheese is made by David Jowett at King Stone Dairy near Chipping Norton, Oxfordshire who uses pasteurised milk from the farms mixed herd.
It is made to a soft cheese recipe, then washed in a brine solution. Its' circumference is wrapped in a spruce wood band to hold in place the gooey paste as it matures for four to eight weeks.
Rollright has a distinctive orange rind and a soft, golden yellow paste with a velvety texture. The flavours range from rich dairy notes to a long savoury finish, plus aromatic hints of pine from the spruce rind.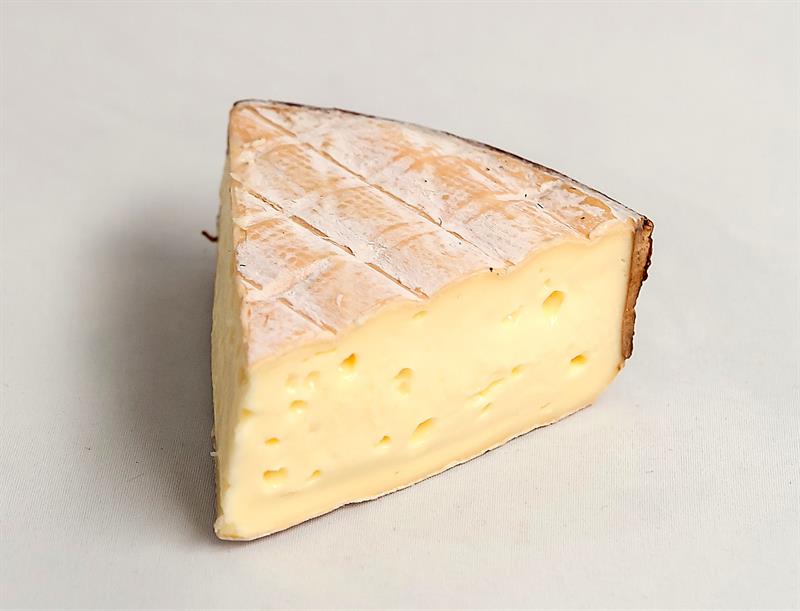 Best served with with a brown craft ale. Find out where to buy Rollright here.
Tunworth
Stacey Hedges was on a mission to make a British Camembert and in 2004 she set up Hampshire Cheeses to start making Tunworth. The now world renowned, award winning cheese is made using pasteurised cow's milk from Rotherfield Park Estate, East Tisted.
The milk is slowly acidified overnight then hand ladled gently into moulds to ensure a thin rind. The rind wrinkles as it matures over 3-8 weeks creating a delicious caseing to the soft, gooey paste with vegetal, porcini mushroom flavours.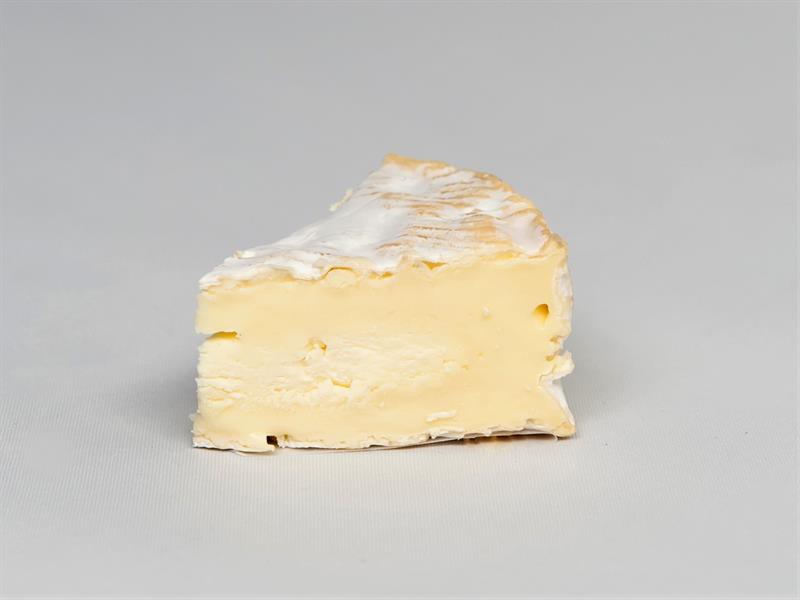 Best enjoyed on a sourdough crispbread drizzled in a little dark chestnut honey. If this makes your tummy rumble, click here to find out more.
Brighton Blue
Tremains Farm in West Sussex is the home of High Weald Dairy where Mark and Sarah Hardy have been making cheese for more than 25 years.
They live and work in this Area of Outstanding Beauty and are very committed to protecting the special landscape around them; they use sustainable forms of energy to power the cheesemaking operation including water supplied from the dairy's own 65 metre deep borehole, solar energy and hot water from a biomass boiler.
Brighton Blue is made with milk from a mix of Jersey and Friesian breeds, giving the cheese a rich yellow colour. It is a mild semi-soft blue cheese with a natural rind ideal for those just getting started into the world of blue cheese.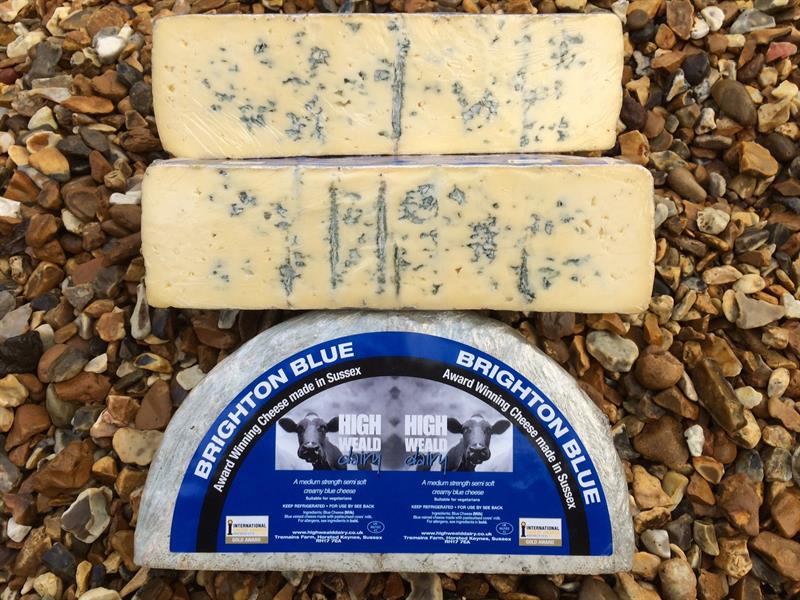 It's delicious with ripe figs, plum chutney on white crusty bread. Get more information by clicking here.
How is cheese made?
It takes 10 litres of milk to make 1kg of hard cheese. There's a basic four-step process to making which consists of curdling, draining, pressing and ripening. To start, the milk is separated into curds and whey, the curd is the lumpy bit which goes on to make the cheese. The whey is the liquid by-product which can be used to make other things such as nutritional supplements or additives in animal feeds. Some cheeses are stored for a year or more to ripen before they are ready to eat.
South West
Ogleshield
The Montgomery family are famous for making cheddar on their farm in North Cadbury, in Somerset for three generations.
Over the past 10 years, Jamie has developed Ogleshield, a washed rind Westcountry equivalent to Raclette cheese. Made using the rich milk from their own herd of Jersey cows, the cheese is made into huge 5.8kg shallow wheels. It has a slightly moist orange-pink rind with a pungent aroma, yet gentle sweet and milky-flavoured paste with savoury notes.
The texture is soft and pliable and fantastic for melting in toasties.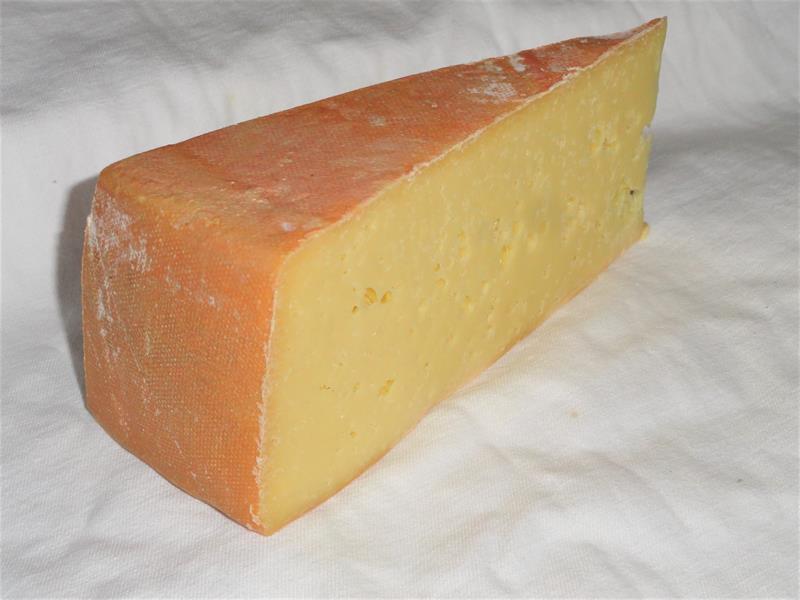 Find out more at montgomerycheese.co.uk.
Cornish Kern
Cornish Kern is an alpine-style cheese made by Catherine Mead and her team at Lynher Dairies in Cornwall using milk from their own herd of 95 Ayrshire cows. T
Kern, meaning 'round' in Cornish, was crowned Supreme Champion at the World Cheese Awards 2017. The cheese is matured for 16 months so the instant popularity for this, now-famous cheese, caused some shortages!
The cheese is sweet and savoury. It has rich caramel notes with deep brothy long-lasting flavours. The texture is firm and can be slightly flaky. It pairs perfectly with a Chardonnay or Riesling wine.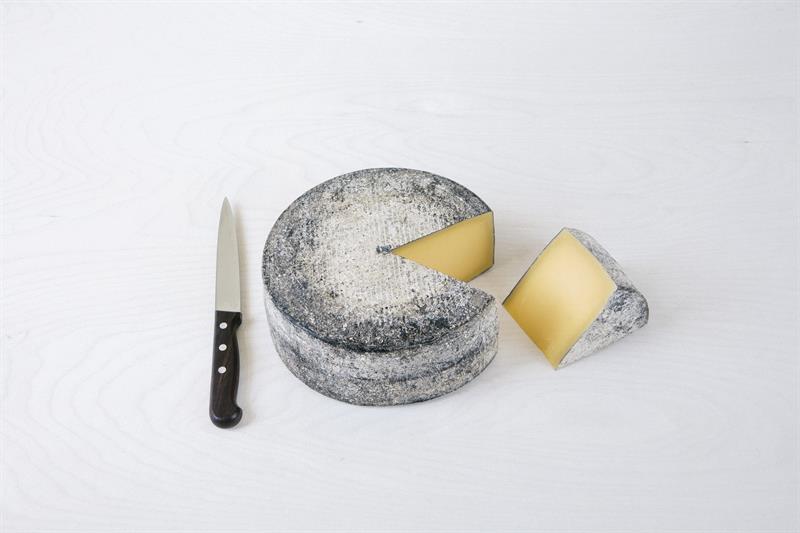 Find out more by visiting Lynher Dairies website.
Baronet
Baronet is a made by Julianna Sedli at Neston Park Home Farm, Wiltshire. The farm is organic and has a herd of 300 Jersey cows. Each morning, Julianna collects the milk and takes it back to the Old Cheese Room for pasteurisation before she starts the cheesemaking process.
Baronet is based on the French cheese recipe for Reblochon, a buttery cheese with a washed rind.
The rich jersey milk certainly gives the cheese a golden coloured paste and melt-in-the-mouth texture. Julianna washes the rind in a brine solution and matures each cheese for four weeks. The cheese has savoury flavours with a hint of sweet clover and almonds.
Traditionally, Reblochon is used to make the dish tartiflette – layers of potato, bacon lardons, cream and the cheese. Baronet can be used in the same way, but Julianna's favourite is to pair with peanut butter in a toastie!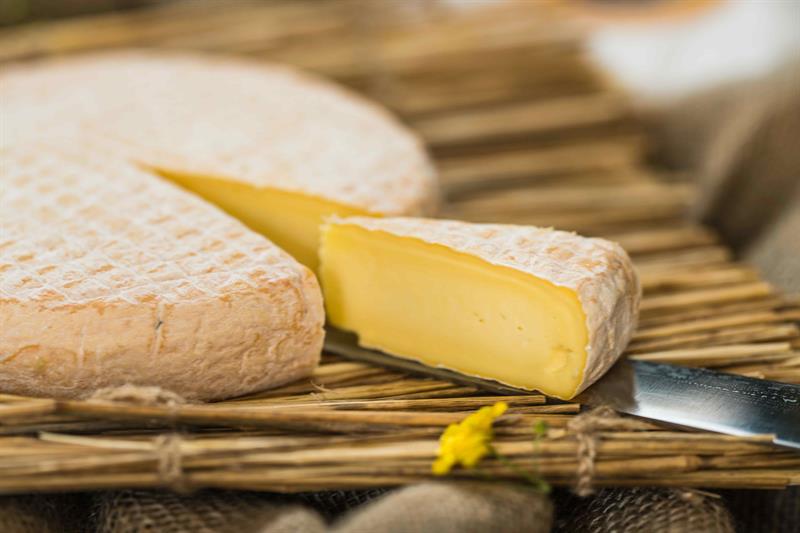 Single Gloucester
Made by Charles Martell and a small team on his farm in Dymock, Gloucestershire, Single Gloucester is one of the few British cheeses with protected status – Protected Designation of Origin (PDO). It can only be made on Gloucestershire farms using milk from Old Gloucester cows.
The cheese was originally made more than 200 years ago and production died out completely until Charles revived the recipe in 1978; hand-milking his three cows it truly was and still is an artisanal cheese.
It's pale yellow in colour, with a dark natural mouldy rind, the flavour is mild and buttery with a little acidity and subtle hints of vanilla and cobnuts.
Serve with a chilled glass of perry.
Learn more about this protected cheese.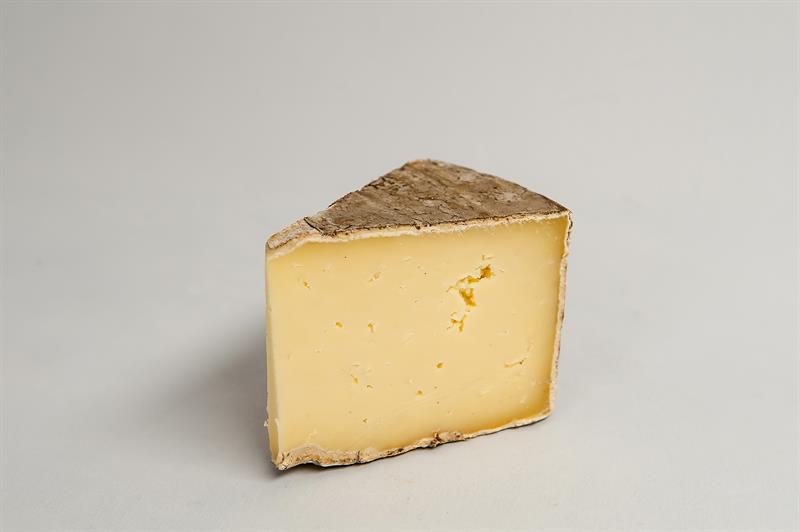 Wild Garlic Yarg
Most famous for their Cornish Yarg at Lynher Dairies in Truro, this cheese was the natural progression. The same crumbly pale yellow mild flavoured cheese is wrapped in the vibrant green garlic leaves collected from the Cornish woodlands in spring and left to mature for five weeks.
The garlic leaves work their magic during this time, resulting in a young fresh cheese with a creamy texture just under the rind and a crumbly texture towards the centre. The wild garlic leaves impart a delicious hint of fresh garlic throughout the cheese.
A visually stunning addition to any cheese board with a glass of Russet apple juice.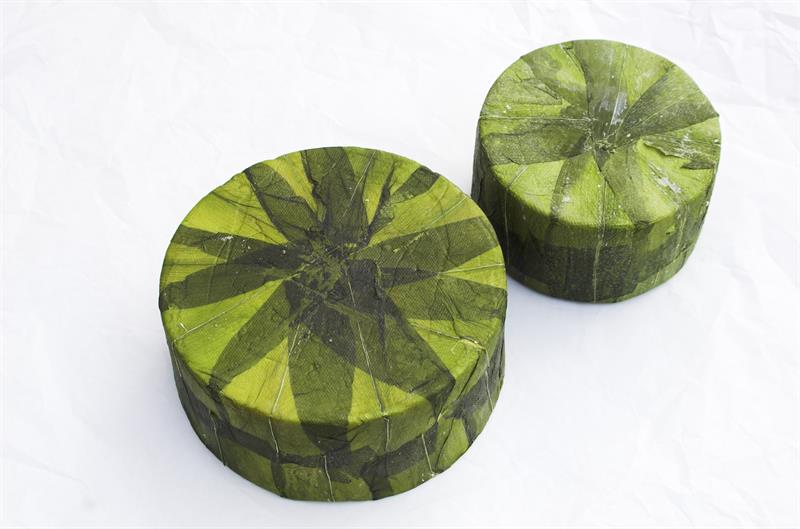 Barbers 1833 Vintage Cheddar
The Barber family have been making cheddar at Maryland Farm in the heart of rural Somerset for six generations since 1833. They have more than 2,500 of their own cows that graze on their land and it's this milk, topped up with milk from surrounding farms, that's used to make their award-winning cheddar. T
Barbers 1833 Vintage Cheddar is made using pasteurised fresh milk, the Barbers unique starter cultures and vegetarian rennet. The resulting curds are cheddared in the traditional way, chipped and then formed into 25kg blocks ready for maturing. Barbers 1833 is matured for 24 months, then cut and packed into suitable sizes for sale.
Perfect with white farmhouse crusty bread, apples, pickled walnuts and a pint of chilled Somerset cider.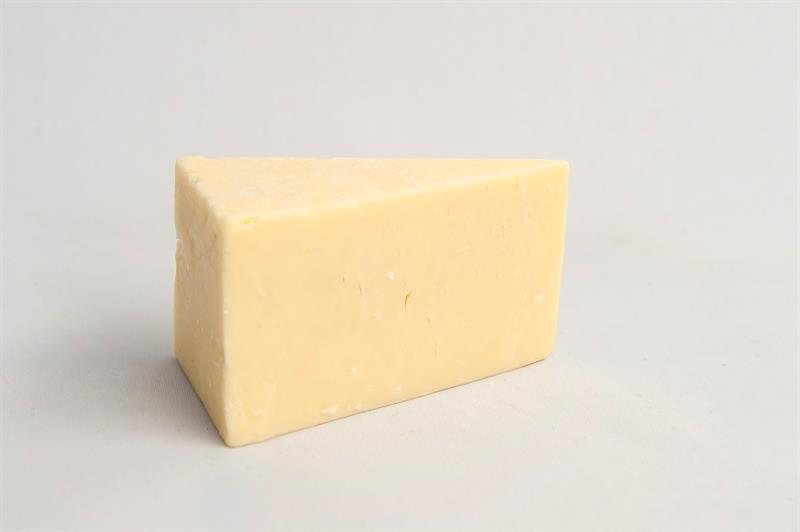 Find out where you can buy this award winning cheese.
Sharpham Ticklemore
Ticklemore, named after a street in Totnes, is a goat's cheese made using pasteurised milk mostly from the herd of Toggenburg-Saanen goats at Wrixhill Farm on the edge of Dartmoor next to the River Tamar.
It's a very distinctive shape, almost space-ship-like, has a pure white paste and bloomy rind. It's hand salted and regularly turned while maturing for 3-4 weeks. It has a fine crumbly texture, slightly moist with a delicious lemon citrus flavour.
The natural pairing choice is the Sharpham Estate Selection white wine made using Madeleine Angevine and Pinot Gris grapes grown on the estate.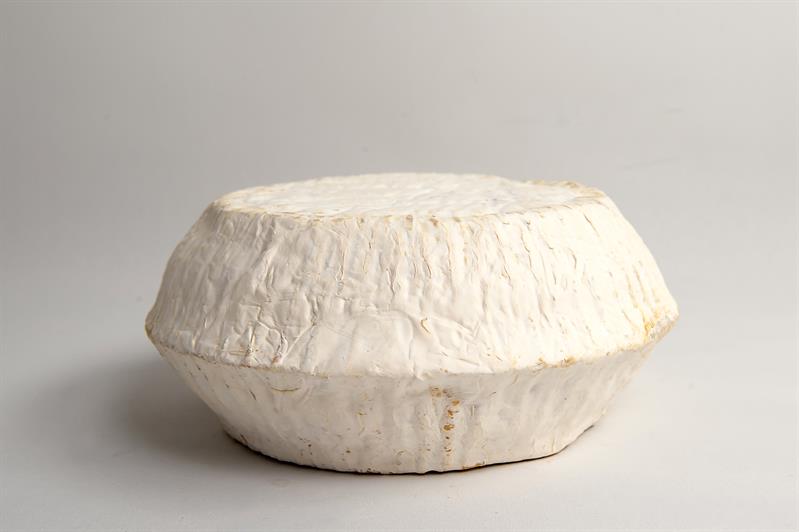 To find out more about Sharpham Ticklemore and to find out where to buy it then visit their website.
Montgomery's Cheddar
This iconic farmhouse cheddar is made by third generation master cheesemaker Jamie Montgomery on the family farm in south Somerset, using unpasteurised cows milk and traditional rennet.
The cheese is made in small batches seven days a week, clothbound and then matured for 12-18 months. It has a dryer texture than many other cheddars. It's golden colour sweet and nutty flavours make it a perfect match with any beer, from golden ales to IPAs.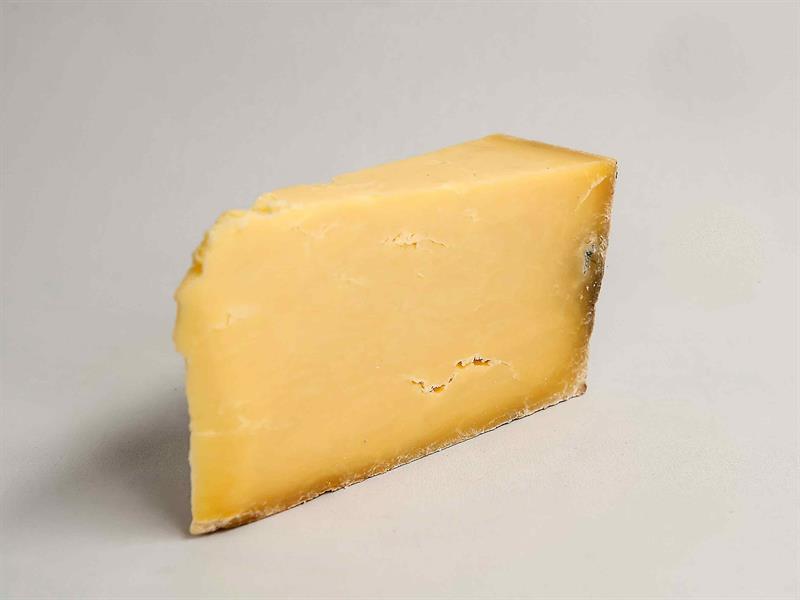 Rachel
White Lake Cheese is run by Pete Humphries and Roger Longman at Bagborough Farm in Pylle, Somerset. It's home to Roger's herd of over 200 goats, a mix of Toggenburg, British Alpine and Saanen breeds.
Rachel is one of their multi-award winning goats' milk cheeses winning Best Goat's Cheese at the World Cheese Awards 2017. It's a semi-hard washed rind cheese with a distinctive yellow-orange rind and pure white interior. It is has a mellow, sweet milk flavour perfect for those who don't like strong cheese. Named Rachel after the cheesemakers old flame – sweet, curvy and slightly nutty!
Delicious on any cheese board with fresh figs or a dollop of fig chutney.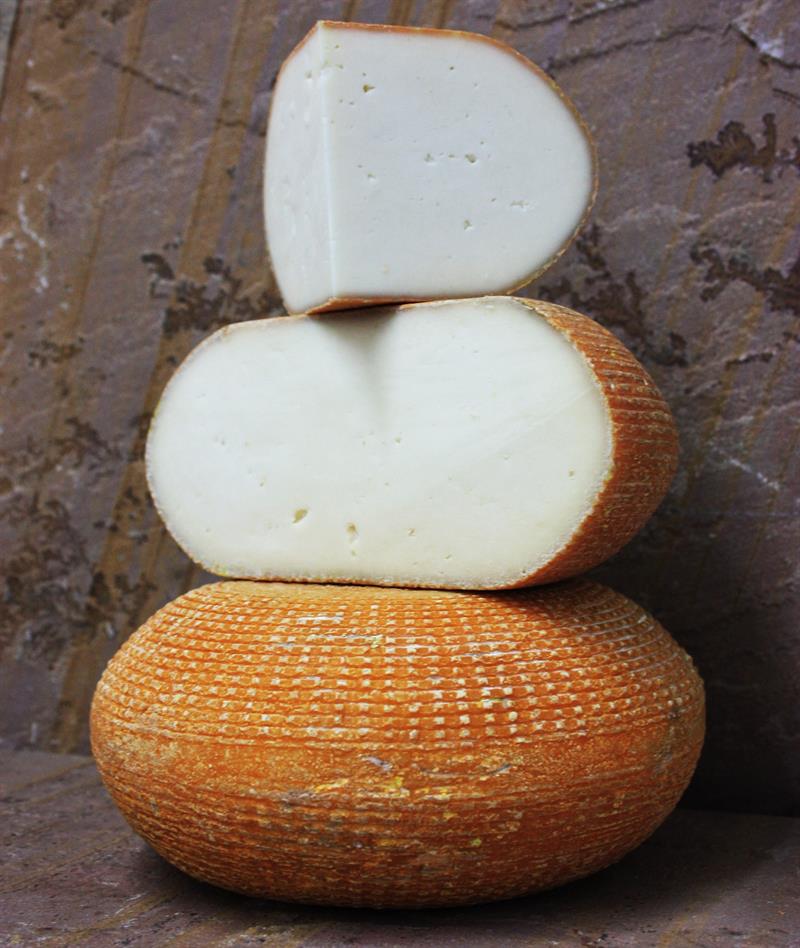 Learn more about White Lake Cheese.
Gorwydd Caerphilly
This hand-made cheese is made by the Trethowan brothers on Buxton Court Farm near Weston-Super-Mare in Somerset. They started making this traditional Caerphilly in Wales in 1996 but always on a quest to find the best milk for their cheese they moved lock, stock and milk churn to Somerset in 2014.
It's a mature Caerphilly made with unpasteurised cow's milk and traditional rennet, and it's aged at the dairy for two to three months allowing a natural rind to develop. The cheese has a two-tone interior which is white, firm and crumbly in the middle with a fresh lemony taste and then a darker creamy band running just underneath the rind that's richer and more savoury.
Try it with a hoppy ale or English sparkling white wine.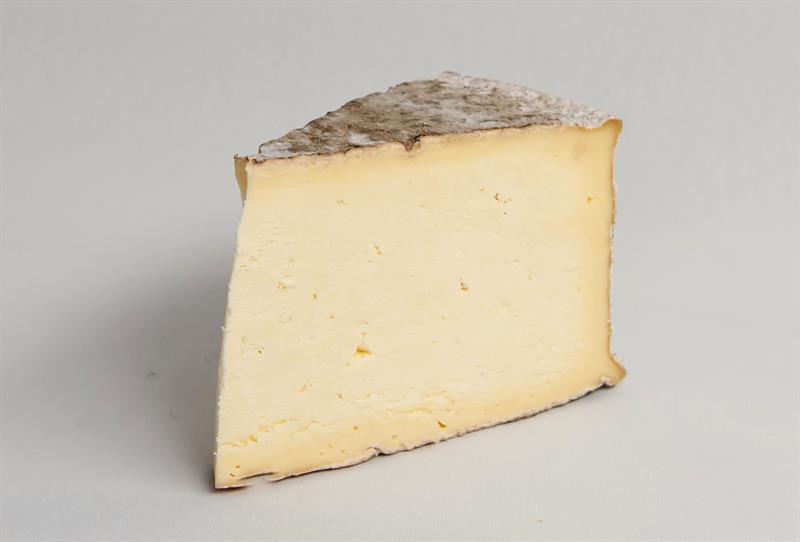 Find out more about the Trethowan brothers.
Cornish Yarg
Cornish Yarg has been produced for over 30 years, originally on the edge of Bodmin Moor by the farmer Alan Gray (the cheese name comes from his surname spelt backwards!)
Catherine Mead and her family at Lynher Dairies in Truro took over making the cheese in 1980. The cheese is wrapped in nettle leaves and as it ripens the leaves attract an attractive white mould silhouetting each leaf making it a distinctive attractive cheese on any cheeseboard, and a striking layer in wedding cheese towers.
This young fresh cheese has a gentle citrus flavour, a creamy texture near the rind and firm slightly crumbly middle. The nettle leaves impart a delicate mushroomy flavour.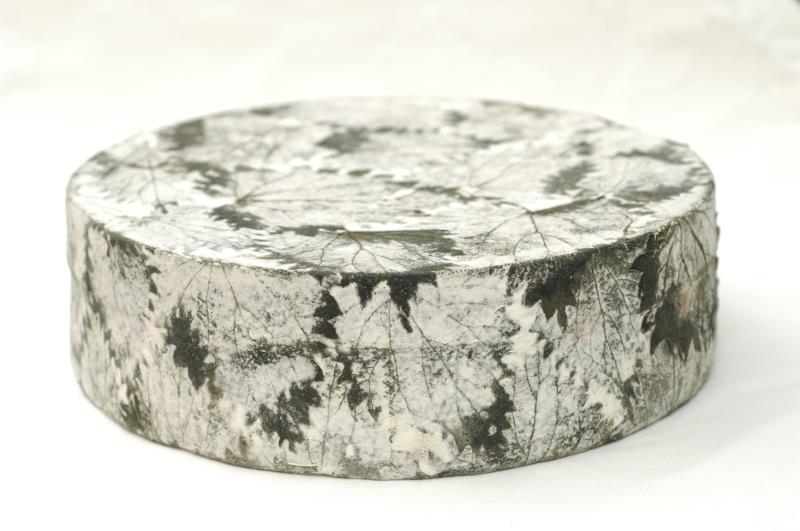 Cornish Yarg has grown in popularity over the years and they now make over 220 tonnes per year. Find out more by visiting Lynher Dairies website.
Stinking Bishop
Made by Charles Martell and a small team on his farm in Dymock, Gloucestershire, Stinking Bishop is renowned for its pungent aroma. It is a full-fat soft, washed rind cheese made using the pasteurised milk.
As the cheese matures they wash it in perry, which gives it its characteristic flavour, pungent smell and pink tinged rind. The perry is made using the Stinking Bishop pear variety and is where the cheese gets its name from. The cheese can become very runny when ripe so is supported by a beechwood girdle as it matures.
The exterior of the cheese has a strong, meaty flavour but the soft supple interior is surprisingly sweet and mild with aromatic buttery notes.
Try it with thin slices of pear and a traditional perry or robust red wine.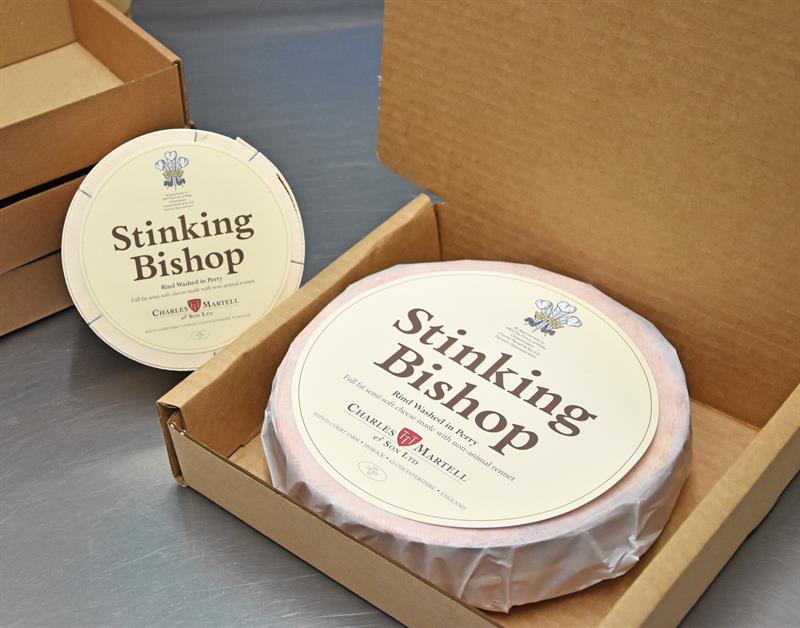 Read more about the history of Stinking Bishop.
Quickes Clothbound Mature Cheddar
The Quickes family have been making cheddar cheese at Home Farm, Newton St Cyres, Devon since 1985.
The cheese is handcrafted by their expert cheesemakers, using pasteurised milk, heritage starters and vegetarian rennet. The huge wheels are clothbound and naturally matured for 12-15 months.
The cheddar is rich and buttery and has outstanding depth of flavour, ranging from brothy to grassy to caramel notes.
Enjoy with a glass of English stout, pale ale or Cabernet Sauvignon.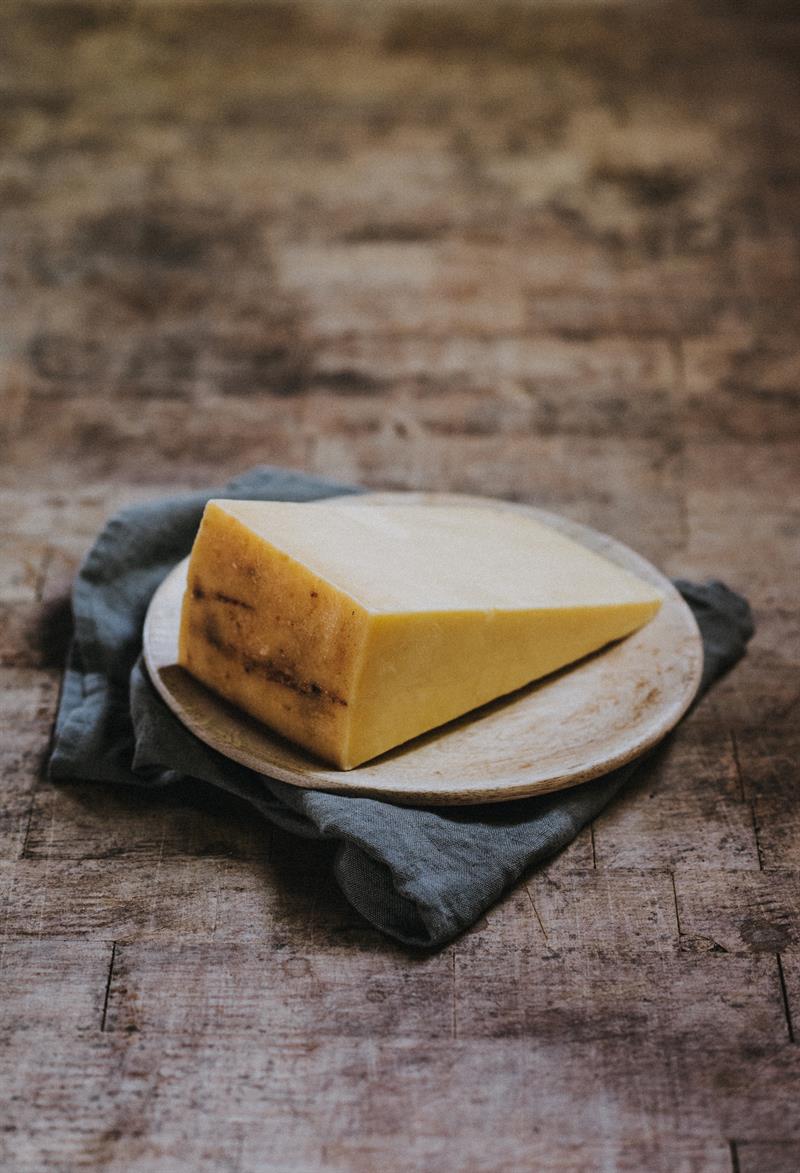 Find out more about Quickes.
White Lake Goats Curd
White Lake Cheese make a multi-award winning range of goat's cheeses and their fresh goats curd is a young, moist and creamy cheese perfect for summer salads and tarts.
To make this lactic cheese the goat's milk is left to acidify for several hours until the curd forms. It's either moulded or drained through muslin cloth, then salted and packed into tubs.
It is a great chef's ingredient for anything from dips to ice cream.
Pile this light, silky textured curd cheese with its fresh clean flavour and lemon citrus tang on to crunchy crisp breads or crackers and wash down with a crisp white wine.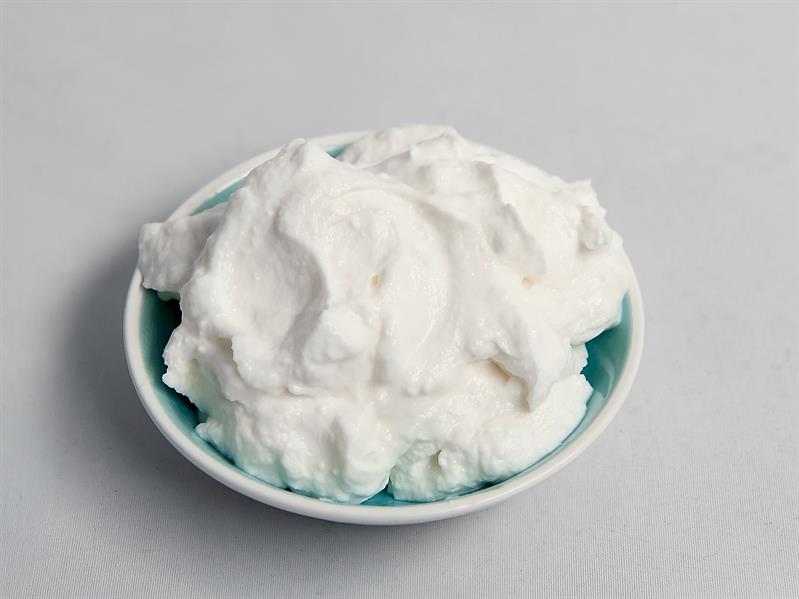 Learn more about White Lake Cheese.
---
Wales
Perl Las
Caws Cenarth was originally set up as a result of milk quotas back in 1987. The farm diversification into cheesemaking has now established them as the longest producer of Welsh Farmhouse Caerffili. Carwyn Adams along with his parents Thelma and Gweynfor continue to make a range of very popular cheeses on the farm in Carmarthenshire. They also have a popular visitor centre with a viewing gallery to watch the cheese being made.
Perl Las (meaning Blue Pearl in Welsh) is their blue cheese. It has a golden paste with a web of distinctive blue veins. The cheese is handmade and the rind hand salted to give a subtle saltiness to the cheese. The paste is slightly sweet making Perl Las a firm family favourite and featured on many a Welsh restaurant cheese board.
Enjoy with a glass of plum porter or a glass of port.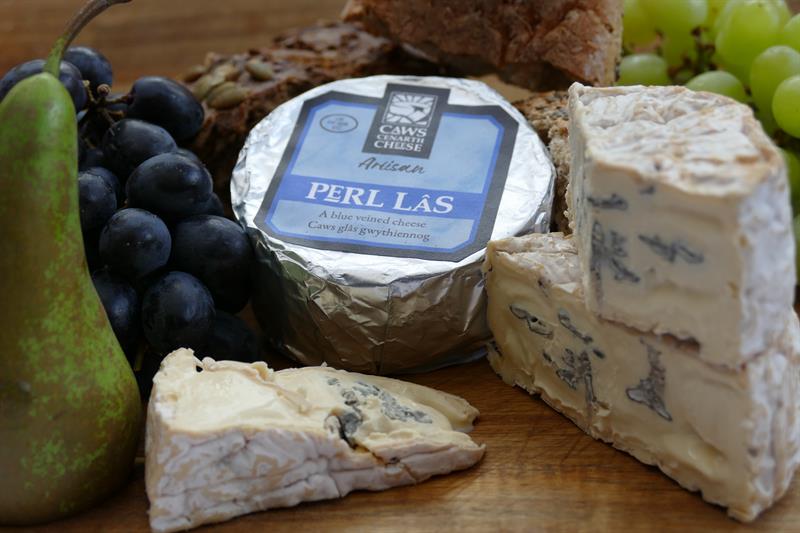 Find out more here.
---
Scotland
Traditional Ayrshire Dunlop PGI
Traditional Ayrshire Dunlop is a Scottish hard pressed cheese similar to cheddar but more moist. It must be made in the area of Dunlop and from the milk of Ayrshire cows. The Dorward family have been doing that at Clerkland Farm since 1989 using the full fat pasteurised milk of their herd. Ayrshire milk has relatively small fat globules, which are better retained in the curd, resulting in a golden, creamy cheese.
Dunlop is pale gold in colour with a cylindrical shape and thin golden rind, it has a smooth, close texture that is slightly springy and moist when young due to the relatively high moisture content. At 6 months the flavour is mild and nutty maturing at 12 to 14 months to a more savoury flavour profile with a slight sharpness.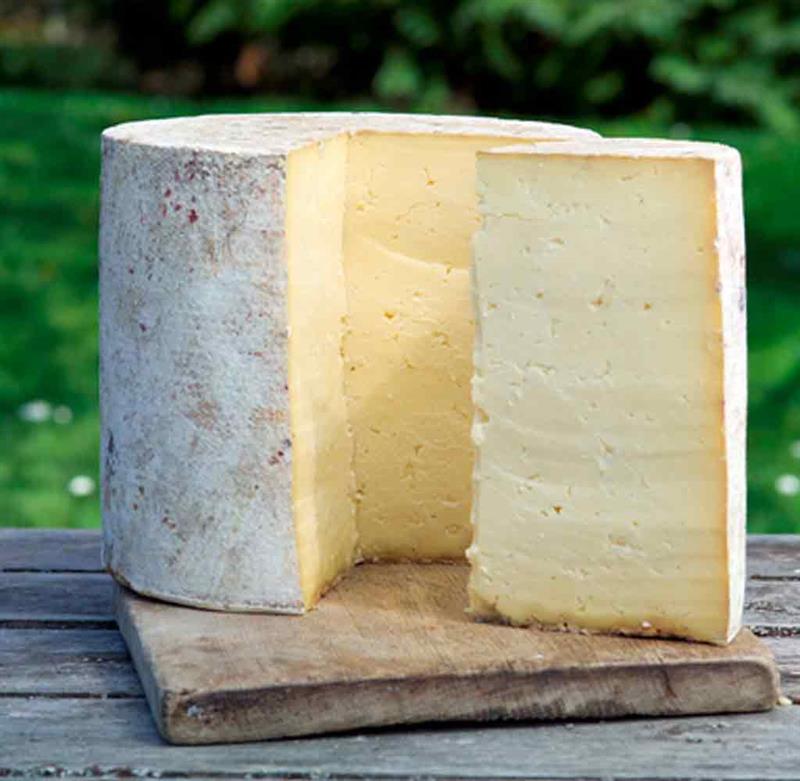 Pair with a golden ale or of course a wee dram of whisky. Find out more here.
Lanark Blue
Lanark Blue is made by the Errington family on their farm in Ogcastle, Scotland. They have been making cheese since the 1980's and this British alternative to Roquefort is handmade using raw milk from their flock of 450 Lacaune sheep.
The ewes are milked from January to September with the milk being pumped across from the parlour each day to the vats less than 20 metres away.
Lanark Blue matures in the cool and moist traditional stone buildings to give the cheese its unique flavour.
Crumble over a green salad topped with walnuts and enjoy with a chilled Sauternes, or maintain a Scottish theme and enjoy with a peaty scotch whisky.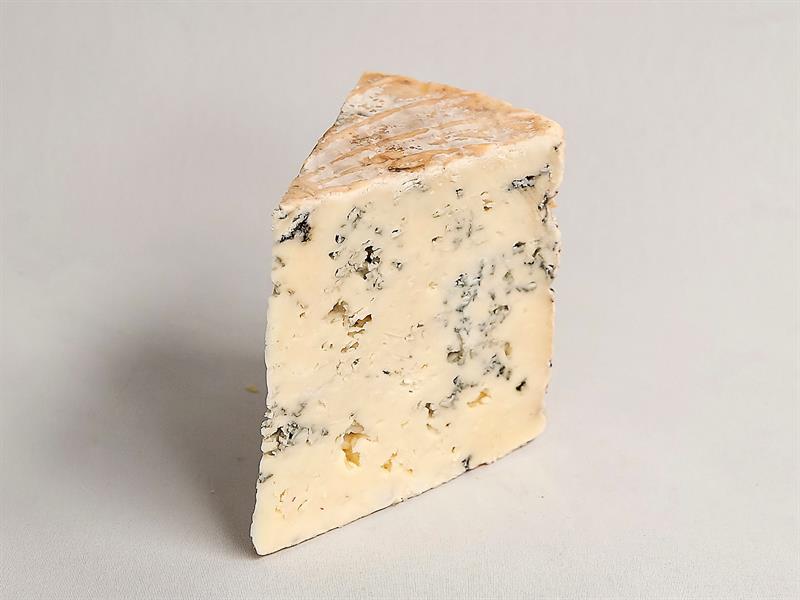 Discover more here.
Thanks go to the Academy of Cheese, an organisation dedicated to spreading cheese knowledge and passion, from farmer to cheesemonger and cheese lover – for their help in putting this article together. Find out more by visiting their website.