In recent years, eggs have gained popularity thanks to a growing recognition of both their flexibility and health benefits. Egg yolks are a good source protein, fat and cholesterol, while the whites contain selenium, vitamin D, B6, B12 and minerals such as zinc, iron and copper.
At the forefront of this egg renaissance is a Lincolnshire family business called Fairburns whose passion for its hens and eggs needs to be seen, to be believed. In business since 1951, it's still very much 'in the family' with the founder's son Daniel currently at the helm. Their flocks produce a range of eggs and, most recently, British Blue eggs, which are unique to Fairburns and have been described by judges at the Great Taste awards as 'the perfect egg'.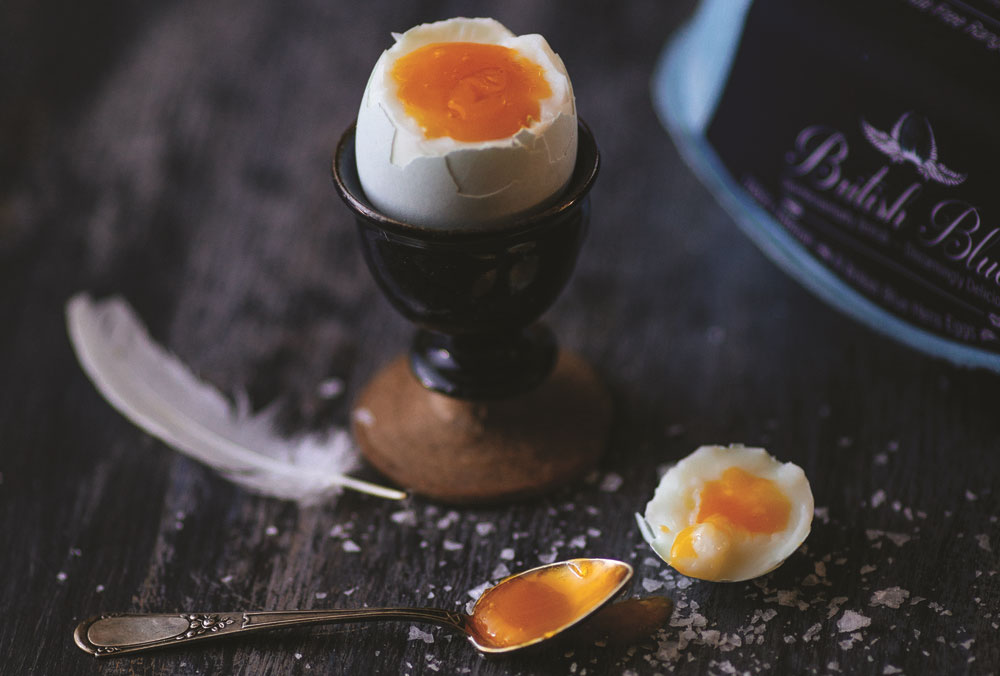 Pictured above: The British Blue egg has a vibrant golden yolk and a rich luxurious taste.
Brand director Sarah Louise Fairburn explains: "We sell 17 million eggs direct to retailers every single week. We maintain good relationships with retailers because they trust us; they can see that any money we make from the business we put back into it, which makes for a sustainable enterprise."
A family affair
Daniel and Sarah Louise's emphasis on business sustainability makes sense when you consider that they want to pass the business on in good shape to their four children. While still very young (their ages range from three to nine) the children all live and breathe hens and eggs and, unless anything changes, they hope that all four will want, at some stage in their lives, to work in the family business.
Sarah Louise explains: "Our kids look after the parent and grandparent stock of our British Blue birds at the back of our house. It sounds too idyllic, but it's true and it's what we want customers to imagine when they're buying their blue eggs.
"They're all very involved in the business but in different ways, which we actually find very comforting, and from a very young age we could see they all had different interests."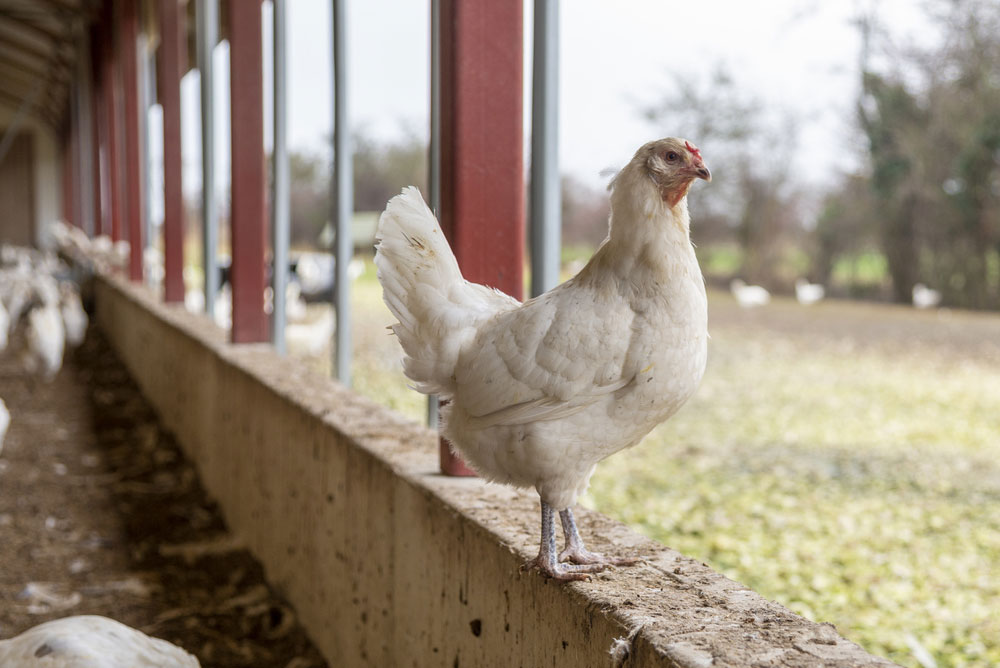 Pictured above: The Fairburn's British blue hen
The couple's eldest daughter is keen on cooking and has been involved in developing recipes for Fairburn's with well-known Lincolnshire chef Rachel Green.
"Our second daughter loves going to the farm with her dad, and Daniel loves taking her. She's incredibly hard-working and loves animals; she's definitely going to be a little farmer – she's fabulous! The best thing is that they've grown up in and around it, but it hasn't been forced upon them, so it's just their way of life. Everything we do in this business is for the kids someday."
The family farm has come a long way from the humble business beginnings in 1951, and it's no surprise that the family has amassed a large quantity of awards over the past six years. Recently, it was announced as Rural Business of the Year at the annual Amazon Growing Business Awards.
Part of this success is due to the production of blue eggs and Daniel says that while the motive behind moving into producing blue eggs was to create a bespoke and ultra high-welfare product, it was also led by retailer demand.
"One or two retailers asked if we could do it, because the only alternative is a blue egg layer with parent stock in Germany," he says. "We decided to see if we could actually create the breed ourselves, and spent a few years taking the advice of a family friend who is a geneticist, which resulted in our first blue laying flock in 2016."
But while their expansion seems to be never-ending, Daniel is keen to stress that the business will always stay true to its Lincolnshire roots. He adds: "It's just our way of life, it's what we do."