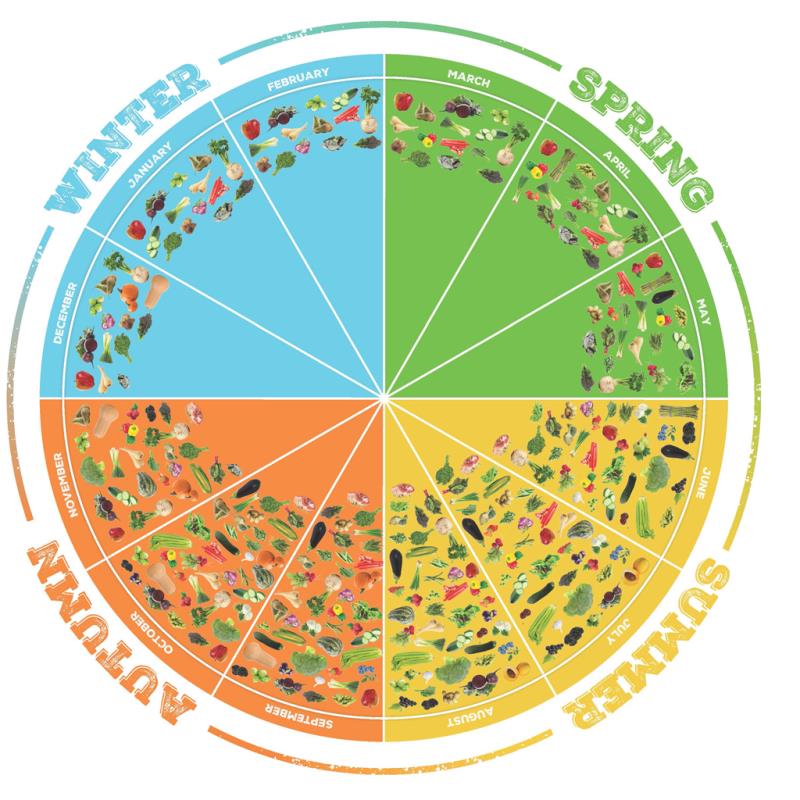 Welcome to the Great British Larder.
These pages celebrate all the fantastic fruit and vegetables grown by British farmers and include some great recipe ideas to help you make the most of great British produce.

Thanks to modern growing and harvesting technology, and good storage conditions, some British crops, such as carrots, cauliflowers, potatoes and peas are available to eat all year.
Others have shorter seasons, and these pages will help you to see when they are available, so you know when you can buy British products on the supermarket shelves.

Buying British produce in season not only helps you to support the farmers who grow your food, but also reduces the environmental impact of food miles in your shopping basket. Fresh food in season often tastes better too!
As a handy reminder, why not download our Great British Larder poster and print off to stick on your fridge or on your kitchen wall: