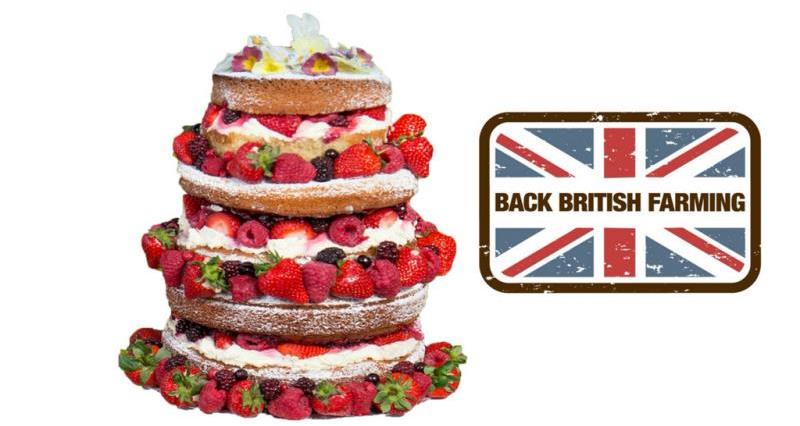 On behalf of British farmers we are asking retailers to:
Offer options to help egg producers farmers better manage their risks and costs.
Commit to support British dairy farmers by ensuring they are paying a sustainable farmgate price for all dairy products.
Make country of origin labelling clear on all packaging and use the Red Tractor label where appropriate.
Support British dairy products throughout the dairy category (on milk, butter, cream cheese, yoghurt and, ice cream).
Promote initiatives to increase consumption of dairy.
Clearly label British flour, and other similar ingredient products. Clearly include the Red Tractor logo on assured flour.
Show commitment to British farming by stocking home-grown British sugar, made from a high quality sustainable sugar beet which is produced in the regions of East Anglia, East Midlands, West Midlands and Yorkshire for British Sugar plc.
Please note:
The following information is from the NFU's own research and will be updated whenever possible. The NFU works closely with all the major retailers and aims to ensure that our knowledge of retailers' sourcing policies is as up to date as possible. The information provided is based on a 12 month time period.
In some instances we've not been able to obtain the exact details of some retailers' sourcing policies and this is indicated with a question mark or blank space. We would like all retailers to provide as much clarity as possible.
The following categories are defined as:
Eggs – own brand, fresh eggs. Excludes use of eggs in processed products. Flour - packed retail flour available in aisle, does not include flour as an ingredient e.g. bread, cakes. Butter – own brand butter. Excludes use in processed products. Sugar - own brand bagged white sugar available in aisle. Excludes use of sugar as an ingredient.
Click on the image to download our guide: