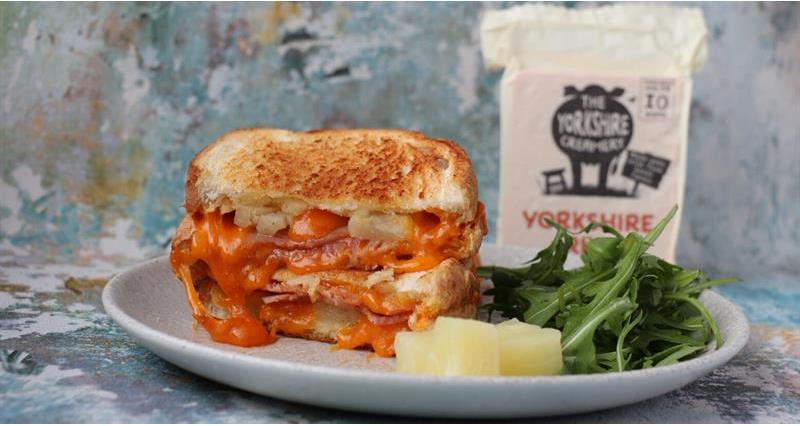 Split the crowd with the Yorkshire red cheese, ham and pineapple toastie. The Yorkshire Creamery uses specially selected fresh Yorkshire milk and ages their cheese to perfection to create a range of tasty cheeses that 'tastes like they ought to'.
Ingredients
3 tbsp Yorkshire Butter
8 slices bread
2 slices ham
200g Yorkshire Red cheese (thinly sliced)
1 small tin pineapple, drained and finely chopped
Method
Heat a large frying pan over medium-high heat.
Spread Yorkshire Butter onto one side of each slice of bread.
Place up to 4 of the slices of bread, butter side down in the pan.
Top each piece with one slice of cheese, a slice of ham and about 2 tbsp of the chopped pineapple.
Place remaining slices of bread on top with the butter side up. When the bottom of the sandwich is golden brown, flip sandwiches, and cook until browned on the other side, about 2 - 3 minutes.
Repeat steps with remaining ingredients if all four sandwiches do not fit in your pan.