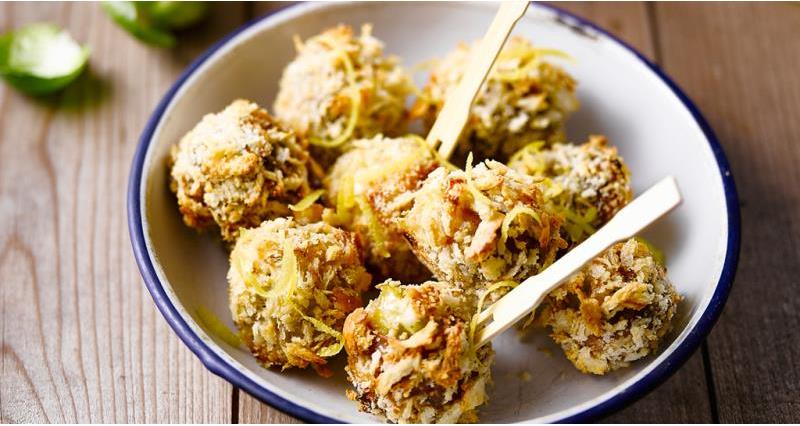 Sprouts aren't just for Christmas, you know, and they're more versatile than you might realise . Thanks to the Brassica Growers Association for the recipe!
Serves: 6
Preparation time: 20 minutes
Cooking time: 25 minutes
Ingredients
300g of Brussels sprouts, trimmed and washed
1 tbsp maple syrup
6 slices of Parma ham
100g Parmesan cheese grated
200g panko bread crumbs
1 lemon, zested
1 egg
30g plain flour
Salt and pepper, to taste
1 tsp olive oil for cooking
Cocktail sticks
Method
In a roasting pan, drizzle the sprouts with the maple syrup, olive oil and salt and pepper, then roast for 15 minutes at 160C.
When cooked, let them cool down, then wrap the sprouts with Parma ham and put them onto the cocktail sticks.
Whisk the egg, then dust the sprouts in the flour and dip in the egg and roll in the breadcrumbs, parmesan and lemon zest.
Put the breaded sprouts on some baking paper, then bake in the oven 190C for 8-10 minutes.
Dollop some crème fraiche or Greek yoghurt to dip.