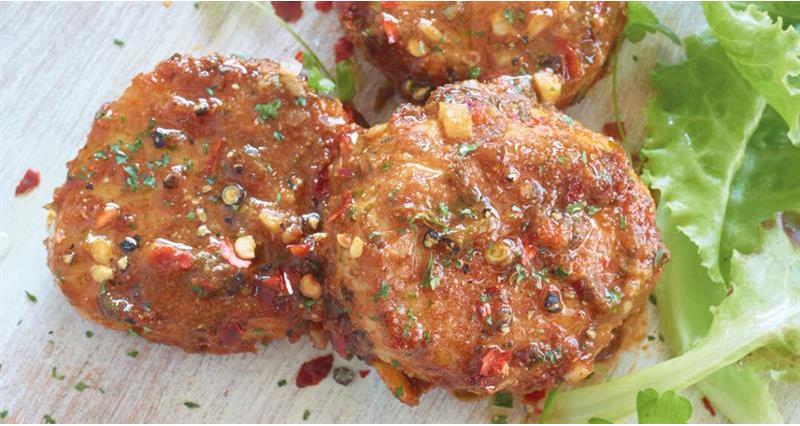 Piri-piri pork made with loin medallions or pork loin steaks are super easy to make and at 10 minutes cooking time are super quick to cook too (naturally they're also super tasty!)
Cooking time: 10 minutes
Serves: 4 people
Cooking skill: easy
Ingredients
For the marinated pork:
4 pork loin medallions or pork loin steaks, fat removed
3 tablespoons sweet chilli sauce
Grated zest and juice of 1 lime
2 garlic cloves, peeled and grated
1 tablespoon ground coriander
1 tablespoon ground cumin
To serve:
16 sweet potato wedges
100g bag mixed salad leaves
1 x 200g carton reduced fat soured cream and chive dip (optional)
100g bag mixed salad leaves
Method
In a medium bowl, mix the sweet chilli sauce, lime zest and juice, garlic, coriander and cumin together. Add the medallions and coat with the marinade, cover, set aside and marinate for 10 minutes.
Heat a pan and fry the medallions with the marinade and 100ml of water for 10 minutes covered, turning halfway or until the juices run clear.
Serve each pork medallion or steak topped with the piri-piri sauce from the pan, sweet potato wedges, salad leaves and the dip (if used).
Serving Suggestion
If preferred, serve with sweet potato mash instead of wedges.