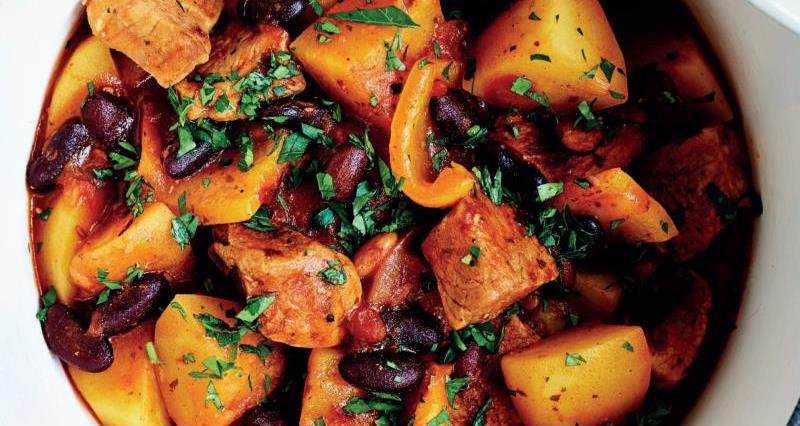 Serves: 4
Preparation time: 5 minutes
Cooking time: 30 minutes
Ingredients
1 tbsp oil
500g diced pork leg
1 yellow pepper, diced
800g potatoes, diced
410g can kidney beans, drained and rinsed
500g jar sauce for chilli con carne
Method
Heat the oil in a large saucepan and fry the pork and pepper for 5 minutes.
Add the potatoes, kidney beans and chilli con carne sauce. Wash the jar out with a little water and add to the pan.
Bring to the boil, cover and simmer for 25 minutes or until the potatoes and pork are cooked throughout. Serve immediately.
---
NFU Countryside has put together a fantastic collection of recipes for our recipe book called 'Countryside Kitchen.' The book, which contains recipes and some of the stories behind the growers of the raw ingredients retails at £15.95 plus P&P. Members can buy the book for £7.95 plus P&P.
Buy your copy here